Compass Taps Oklo for Nuclear Bitcoin Mining Plans
Compass will use Oklo's "microreactors" to mine Bitcoin with nuclear energy.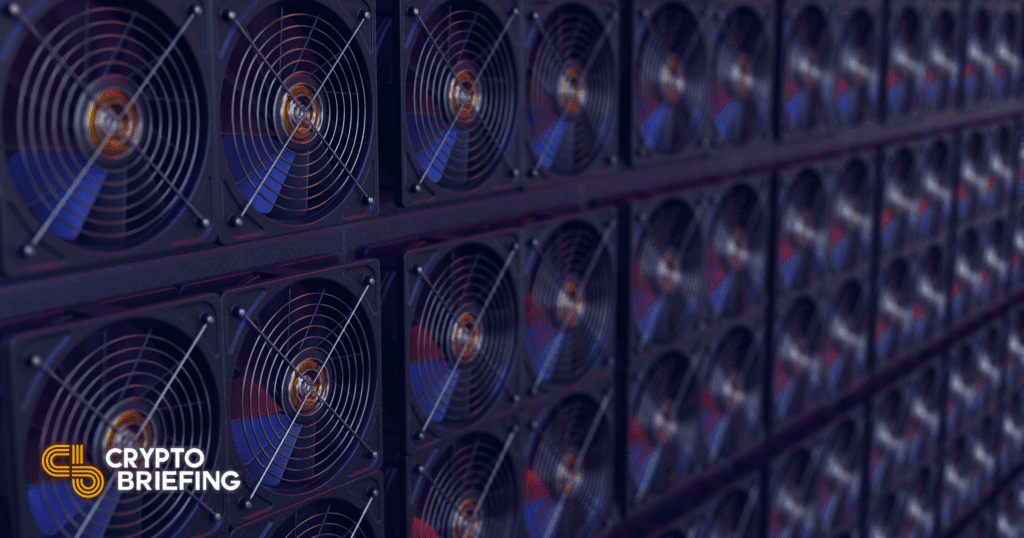 Key Takeaways
Compass is partnering with Oklo to mine Bitcoin using nuclear energy.
Oklo has plans to use "microreactors" to provide energy for mining farms.
Several other mining and energy companies have recently taken steps to mine Bitcoin from renewables, suggesting that Bitcoin could have a more sustainable future ahead.
Compass is planning to use nuclear energy to mine Bitcoin.
Compass Joins Oklo for Nuclear Energy Play
Compass Mining is taking steps to start using nuclear energy.
The Bitcoin mining firm, which lets customers buy and host their own mining rig at a facility around the world, has partnered with nuclear energy company Oklo in hopes of mining Bitcoin from alternative energy sources.
Compass currently has a range of mining facilities in locations like the United States and Canada. It also ran some of its operations in China, though the country's recent crackdown on Bitcoin mining has meant that most mining companies have moved elsewhere.
By partnering with Oklo, Compass is hoping to leverage the energy firm's "microreactors"—smaller-scale plants that could generate enough energy to power a Bitcoin mining farm.
Oklo is based in California. It received a license for its advanced fission technologies last year.
The partnership is due to launch "in the early 2020s," with Oklo set to provide 150 megawatts of clean power. Whit Gibbs, the firm's CEO, said that the costs of mining would be "considerably lower" than any other source Compass currently uses.
Compass' move to embrace alternative energy sources for its mining operations comes as Bitcoin faces scrutiny over the environmental impact of Bitcoin mining. Elon Musk helped fuel the concerns surrounding Bitcoin's energy usage when he announced that Tesla would stop receiving Bitcoin payments until there was a significant change in the amount of Bitcoin mined from renewable energy sources.
According to Cambridge Centre for Alternative Finance, the Bitcoin network uses about 69.85 TWh/year, which is about the same as Austria and Colombia. While Bitcoin proponents argue that a lot of that energy comes from renewable sources, Cambridge's 3rd Global Cryptoasset Benchmarking Study published in Sept. 2020 estimated that 61% of the energy came from non-renewables like coal. Michael Saylor's Bitcoin Mining Council, meanwhile, has argued that mining is 56% sustainable.
Although Compass is the first mining firm Oklo has partnered with, the appetite for nuclear energy solutions for Bitcoin mining appears to be stronger than ever. On Monday, Energy Harbor Corp announced a partnership with Standard Power to provide nuclear energy for Bitcoin mining in Ohio. Talen Energy will also begin Bitcoin mining at a power plant it owns in Pennsylvania.
Moreover, Mayor Francis Suarez is reportedly offering Miami's Turkey Point Nuclear Plant to several mining farms including Compass as a way of making use of cheap renewable energy. While the market is still showing signs of uncertainty amid the ESG concerns, regulatory fears and exhaustion among buyers, it seems that the mining solutions in the pipeline could bode well for Bitcoin's future.