Crypto Market Tumbles After Tesla Halts Bitcoin Payments
Elon Musk has confirmed that Tesla will stop accepting Bitcoin payments, citing the environmental impact of mining the asset. Bitcoin, Ethereum, and the rest of the market has dipped since he made the announcement.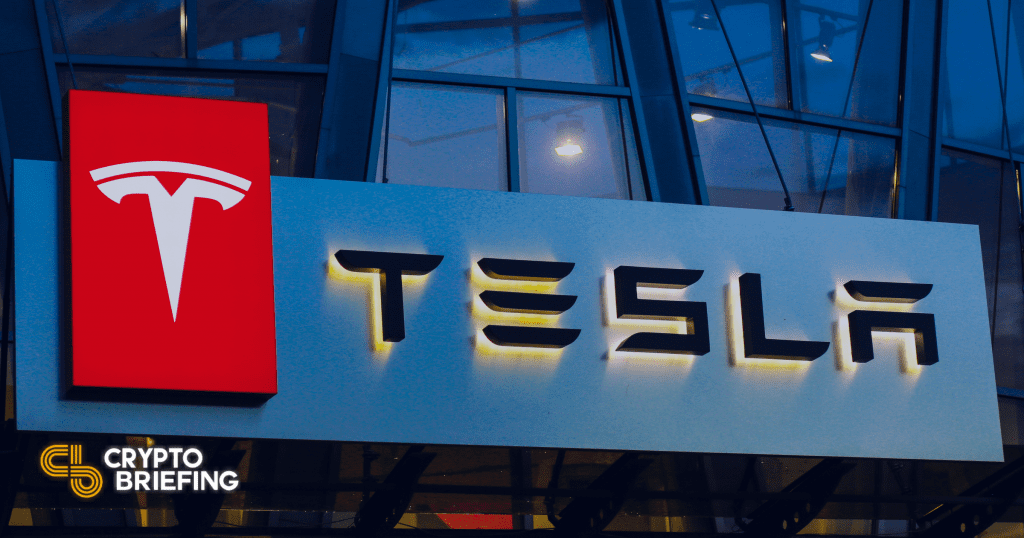 Key Takeaways
Elon Musk has announced that Tesla will no longer accept Bitcoin payments, citing environmental concerns.
Tesla will still hold onto its Bitcoin and look for sustainable mining solutions, Musk says.
Bitcoin, Ethereum, and various other crypto assets have dipped in response to the news.
Tesla's Bitcoin U-turn sends crypto assets tumbling.
Tesla Halts Bitcoin Payments
Tesla will no longer accept payments in Bitcoin, Elon Musk has announced.
The self-described "Technoking of Tesla" took to Twitter to explain the decision late last night.
Tesla & Bitcoin pic.twitter.com/YSswJmVZhP

— Elon Musk (@elonmusk) May 12, 2021
The message read:
"Tesla has suspended vehicle purchases using Bitcoin. We are concerned about rapidly increasing use of fossil fuels for Bitcoin mining and transactions, especially coal, which has the worst emissions of any fuel."
The post went on to say that cryptocurrency "is a good idea" with "a promising future," and that there is a potential environmental cost. It also confirmed that Tesla will hold onto its Bitcoin and investigate other currencies using less than 1% of Bitcoin's energy.
"Energy usage over past few months is insane," Musk later added, accompanied by a link to the Cambridge Bitcoin Electricity Consumption Index.
Many crypto enthusiasts responded to Musk's posts in defense of Bitcoin, arguing that mining the asset uses less energy than the traditional banking system.
The news has come as a surprise to many given Musk's pro-crypto stance of late. In February, Tesla announced that it had added $1.5 billion worth of Bitcoin to its balance sheet. It's still holding about 90% after selling a portion for $272 million earlier this month. Moreover, Tesla only started taking Bitcoin payments in late March, which suggests Musk has had a sudden change of heart.
Musk has also been a big advocate for another cryptocurrency, Dogecoin. On Tuesday, the day before announcing that Tesla would stop accepting Bitcoin payments, Musk ran a Twitter poll asking if his followers want Tesla to "accept Doge," presumably meaning Dogecoin payments. Almost 4 million people voted with 78.2% supporting the proposal.
Musk also turned the spotlight on Dogecoin during his appearance on Saturday Night Live last weekend. In one skit, the Tesla founder took on the role of a financial expert called "The Dogefather" and responded to repeated questions of "what is Dogecoin?" At the end of the routine, Musk said "it's a hustle… to the moon!"
The crypto markets have tumbled on the Tesla news. Bitcoin is down 13.4%, trading below $50,000. Ethereum hasn't fared much better, dropping 13.7%. Dogecoin, meanwhile, is down 18.3%, trading at $0.40 at the time of writing. Other coins like Polkadot, Chainlink, and Solana have also plunged into the red.
Disclosure: At the time of writing, the author of this feature owned ETH and several other cryptocurrencies.