Will Elon Musk's SNL Appearance Boost Dogecoin?
Musk's appearance on Saturday Night Live will likely be themed around "the Dogefather."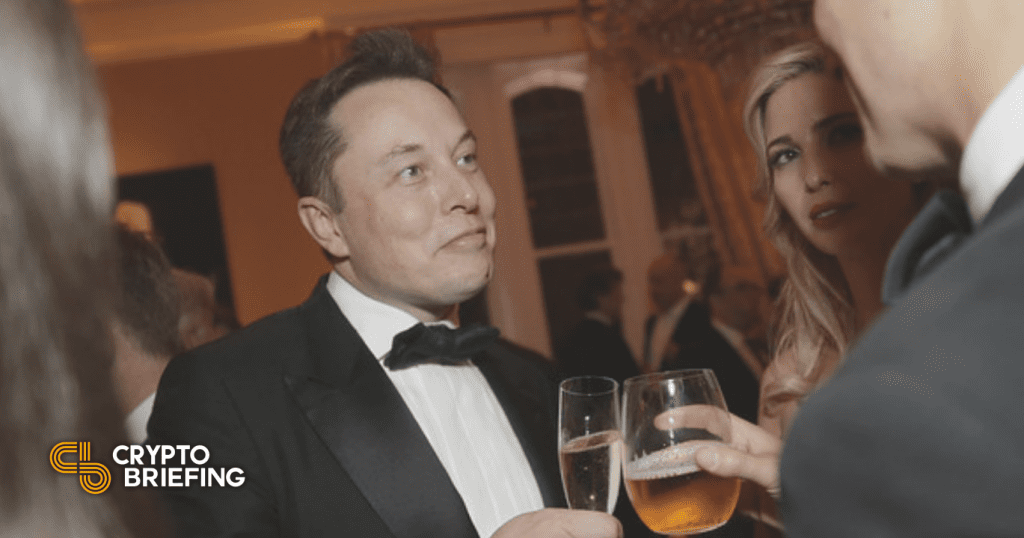 Key Takeaways
Elon Musk will host Saturday Night Live on May 8.
Past tweets from Musk suggest he is planning to do a Dogecoin-themed spoof of the Godfather called the "Dogefather."
His controversial appearance could end Dogecoin's rally, or it could help the coin rise further by encouraging adoption.
Tesla CEO Elon Musk has arrived in New York in advance of his upcoming Saturday Night Live appearance, which will likely include a sketch that focuses on the Dogecoin cryptocurrency.
Episode Will Be Controversial
Musk will host the May 8 episode of SNL. In late April and early May, he tweeted a hint suggesting that one of his sketches will be "the Dogefather," presumably a spoof of the Godfather films that plays on Musk's influence over the Dogecoin community.
As the episode looms, investors are speculating on the implications of the event for Dogecoin prices and the wider cryptocurrency market.
On one hand, Musk's appearance has become controversial. Some believe that his appearance steals the spotlight from deserving comedians who could host the show; some of that criticism even originated among the show's own cast members.
Combined with the fact that Dogecoin rallies are reportedly becoming smaller, Musk's influence over the crypto may be wearing out. Some predict that the day after the episode will see Dogecoin's downfall.
"Each of Doge's major rallies this year has been smaller and less aggressive. What took 18 hours at first has been ongoing for 2 days now," one independent investor wrote on Twitter. "I suspect this is the final push before it's all over for good. May 8th is the day to watch."
Dogecoin's price has dipped slightly prior to the episode. At the time of writing, DOGE was down 6.0% over the past 24 hours, though that has barely put a dent in its 23,000% growth over the past year.
Musk Could Help Dogecoin Soar
Despite various concerns, Musk could boost Dogecoin prices even further. While Musk's promotion of the coin on Twitter has brought the coin to the attention of his 53 million followers, his SNL appearance will help Dogecoin reach another 9 million cable viewers.
That could potentially encourage investment, adoption, and listings. In fact, Dogecoin has already gained adoption in the week leading up to the event. Gemini and eToro have both listed DOGE, and the crypto casino Cloudbet has added support for the coin as well.
In short, Musk's celebrity has driven Dogecoin's success over the past several months, and that influence may eventually run out. However, the coin is seeing real adoption despite concerns.
Disclaimer: At the time of writing this author held less than $75 of Bitcoin, Ethereum, and altcoins, and did not hold Dogecoin.