Compound Soars 23% on Treasury Account News
Compound has rallied after announcing its new Treasury Account. With the new product, the protocol is hoping to bridge the gap between traditional and decentralized finance.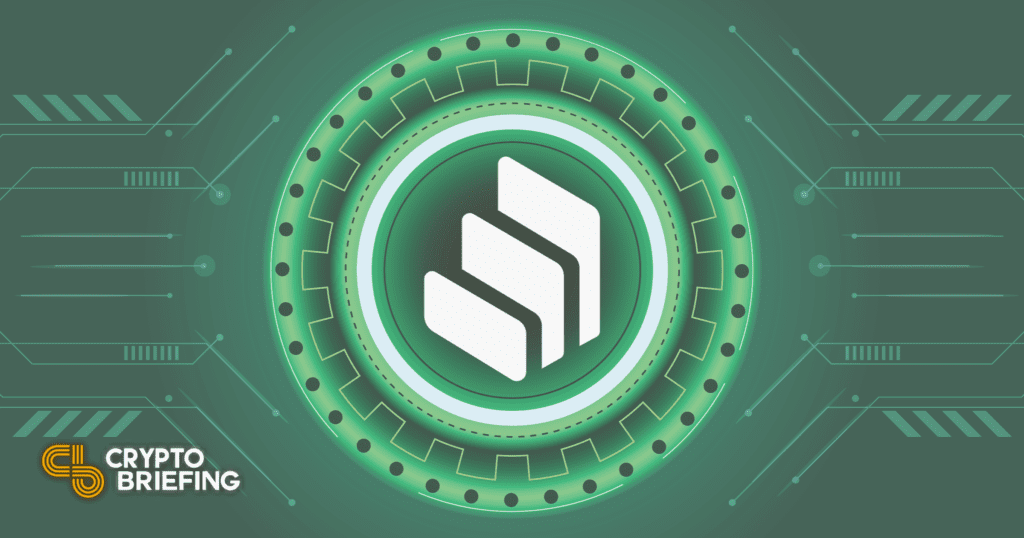 Key Takeaways
Compound is up 23.4% in the last 24 hours following the announcement of its new Treasury product.
The Treasury will offer a fixed 4% interest rate on cash deposits made with wire transfers.
It's aiming to help traditional businesses earn from DeFi yields without directly using cryptocurrencies. 
Compound has announced a new product called Treasury Accounts allowing non-crypto clients to earn 4% APR on fiat deposits. The protocol's COMP token has surged 23.4% following the announcement.
Compound Rallies on Treasury News
Compound is soaring.
The DeFi protocol's COMP token is up 23.4% in the last 24 hours and trading at ~$320. The asset has broken out of a descending wedge and is moving towards the important resistance level around $440.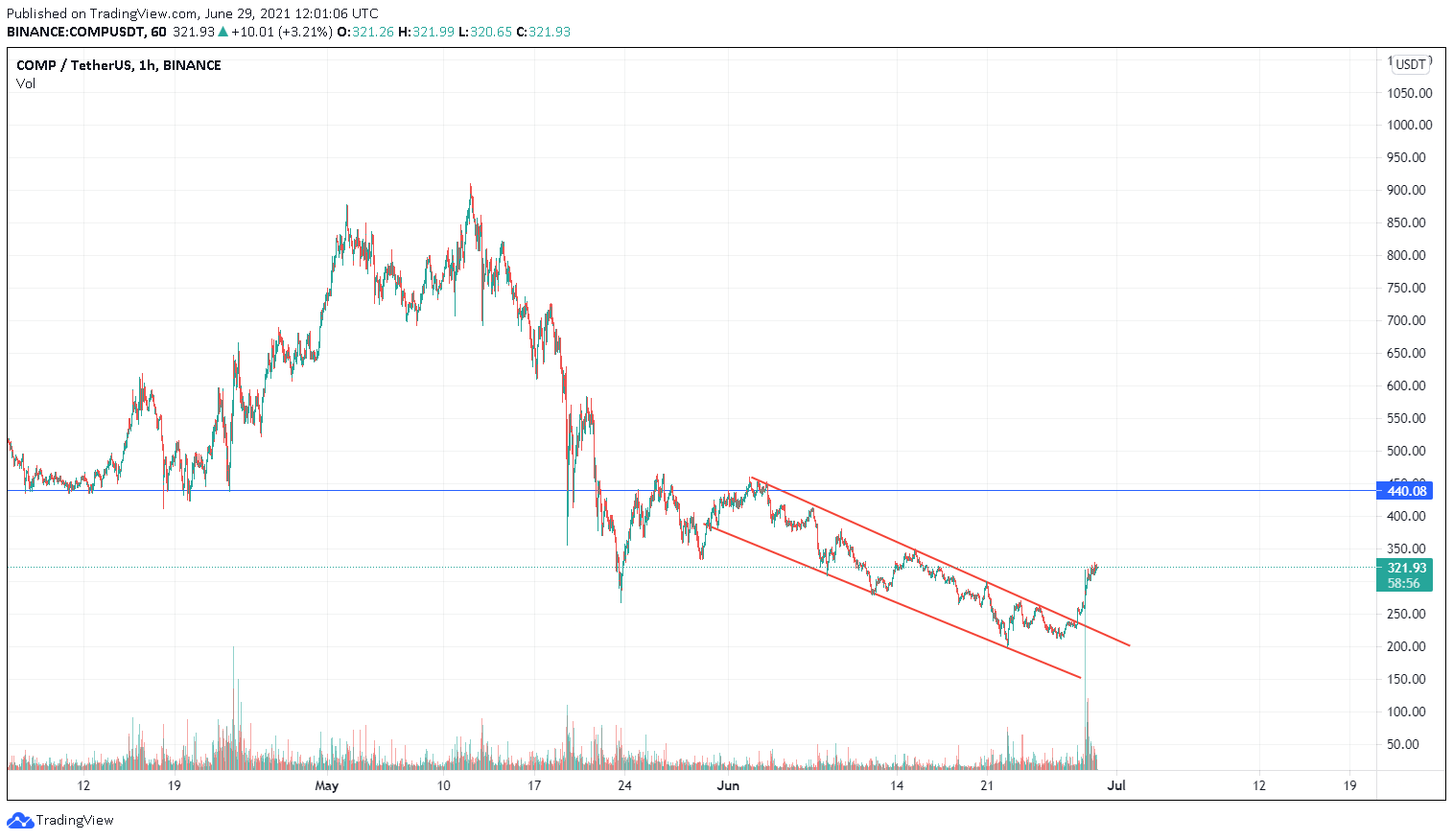 One reason for the price rally may be Compound's latest product news. Compound announced a Treasury aimed at traditional businesses and institutions last night.
We're proud to announce Compound Treasury, designed for businesses and financial institutions to access the benefits of the Compound protocol.

The idea is simple: a fixed 4% APR on US dollars, with daily liquidity and none of the complexity of crypto.https://t.co/l8ih8IzrHh

— Compound Labs (@compoundfinance) June 28, 2021
The product allows clients to earn a fixed 4% APR yield on cash deposits without using any cryptocurrencies. It's the result of a partnership with crypto custody firm Fireblocks and Circle, which issues the USDC stablecoin. The offering is designed to overcome the complications associated with the use of cryptocurrencies for non-crypto clients.
Clients will only need to wire U.S. dollars to start earning a fixed interest rate.
While 4% is relatively meager in DeFi terms, it is relatively much higher than any traditional bank can provide on dollar savings accounts.
Treasury Accounts will automatically convert U.S. Dollars to USDC. The funds will then be supplied to the Compound Protocol to generate a yield.
In the announcement of the product, Compound Strategy Lead Calvin Liu said:
"Our vision is that Compound Treasury becomes the bridge for non-crypto financial institutions to deliver the core benefits of DeFi to the next billion users."
Liu added that neobanks, fintech firms, and other traditional firms can take advantage of stablecoin yield rates on Compound protocol.
The service will manage private key management and crypto-to-fiat conversion for customers. Furthermore, since the rate of interest is fixed, customers do not have to bear the interest rate volatility found in lending protocols.
Treasury Accounts may appeal to those looking to make a better return on what the traditional banking system currently offers. The team has already started onboarding customers and plans to expand access to Treasury Accounts over the coming months.
DeFi has suffered recently. Many tokens dropped as much as 70% from their highs when the market crashed in May, and several assets have underperformed over the course of this year's bull run. Nevertheless, COMP's recent rise shows that enthusiasm in the space hasn't completely died yet.