Ether Price Surges Ahead Of Constantinople Hard Fork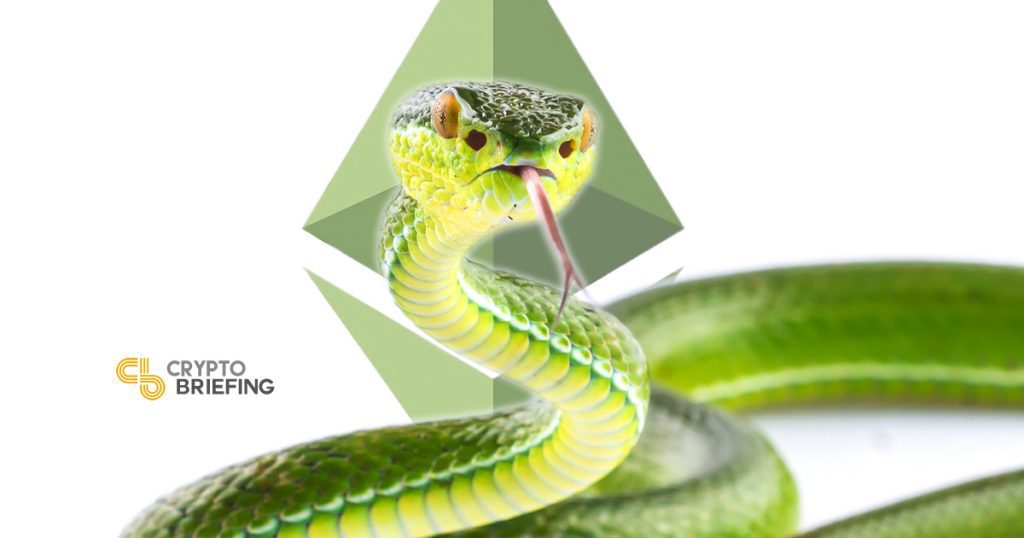 The excitement surrounding this week's Constantinople hard fork has provided a much-needed boost for the Ether (ETH) price. Trading volumes suggest recent movements have been fueled by investors based in Europe and North America.
Ether saw a sudden surge in value at around 15:00 GMT on Monday afternoon, with coin prices rising from $118 to $130 in the space of an hour. The total market capitalization rose 10%, to $1.1bn.
The majority of ETH trades in the past 24 hours have been transacted with Bitcoin (BTC) and Tether (USDT), according to data from CryptoCompare. Among fiat currencies, a significant volume was transacted in US dollars (USD) and euros (EUR). The ETH-USD market is the largest, currently worth around $120m and ETH-EUR is nearing $30m – at current rates. For comparison, the ETH market with Japanese Yen (JPY) is worth approximately $4.5m.
The sudden surge yesterday did not gather momentum, and prices have stabilized in the past 18 hours. Markets may continue to go sideways until the network update takes place at block 7,080,000. At press time, Ethereum's block explorer showed a block height of 7,070,847; the Constantinople implementation is expected within the next day or so.
What is the Constantinople hard fork?
The Constantinople fork is the second in a series of wider updates, known as 'Metropolis,' first announced as part of the Ethereum roadmap in 2015. They are each designed to improve the overall security, scalability and functionality of the blockchain by addressing key technical points in the network's code.
Constantinople is made up of five Ethereum Improvement Proposals (EIPs). Some of these will streamline network actions – reducing gas fees for smart contract operations and transactions.
But one of the main takeaways from Constantinople will be to lay the foundations for the Casper protocol: the transition that will ultimately turn Ethereum into a fully-functioning Proof-of-Stake (PoS) blockchain.
In the meantime, a new anti-ASIC mining algorithm, known as Programmatic-Proof-of-Work (ProgPoW), will also be introduced, to ensure that hashing power doesn't become centralized in a small collection of companies and mining pools.
Price increases surrounding network updates are nothing new. The last upgrade, the Byzantium fork in October 2017, caused a $2bn spike in the Ether market cap. However, prices returned to pre-fork levels within a few days.
The Constantinople fork may cause a temporary surge in the Ether price, but any real gains will come as the network optimizes and moves towards Casper. It may be a good start, but there's still a lot, so to speak, at stake.