Controversial AI Firm Awarded $500,000 Contract for Coronavirus Tracing
AI Firm Faculty will require extensive personal data for purposes that are currently unclear.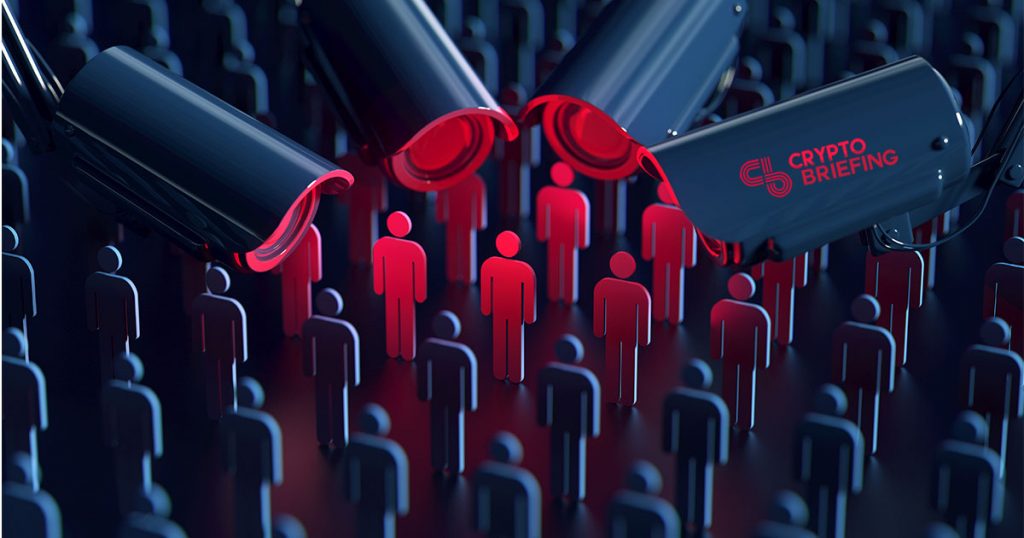 Key Takeaways
U.K. government awarded AI firm a contract to help deal with coronavirus pandemic.
The contract shows that data including social media and credit rating scores would be processed.
Parts of the document have been redacted, so the purpose of data collection remains unclear.
Privacy campaigners and civil rights groups have been rightly flagging their concerns about state surveillance resulting from coronavirus "track-and-trace" endeavors. The U.K. now appears to be stepping up its efforts to obtain far-reaching personal data, ostensibly to help coronavirus tracing.
The Guardian reports that the Ministry of Housing, Communities and Local Government awarded a contract worth £400,000 (~$503,000) to AI firm Faculty, a copy of which was requested under freedom of information laws.
The contract specifies that the company may analyze data, including social media profiles, utility bills, and credit rating scores.
However, it has been partially redacted.
Determining how this information is intended to help the company fulfill its agreement with the U.K. government regarding coronavirus tracing remains unclear. The relevant excerpt from the contract, specifying "three areas where immediate support is required" is shown below.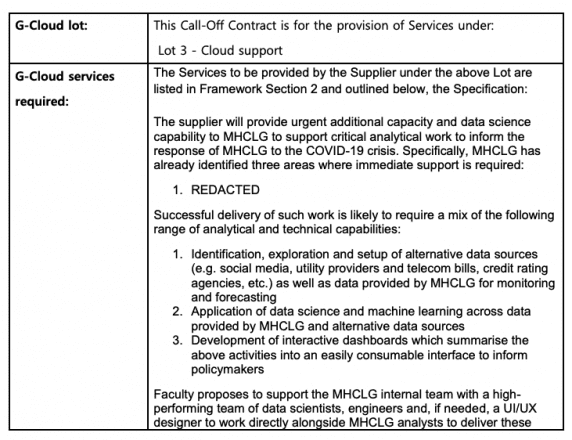 Faculty is one of the firms that worked with the controversial Vote Leave campaign as part of the 2016 U.K. Brexit referendum.
The campaign has previously come under fire from privacy watchdogs after it emerged that Facebook users hadn't consented to their data being used for targeted advertising in favor of Britain leaving the EU.
Now, one campaign group has threatened legal action due to ongoing uncertainty regarding the extent to which private firms are using citizen's confidential information.
Unfortunately, it appears that the general population may not share the concerns of privacy campaigners.
A recent independent survey commissioned by the Financial Times found that two-thirds of Brits were in favor of government phone tracking to help fight the pandemic.
However, fighting the spread of coronavirus using contact tracing can be done in various ways, some of which are more intrusive to privacy than others.
As previously reported by Crypto Briefing, different apps are under development, with one option offering enhanced privacy protection by taking a decentralized approach to collecting and storing data. The U.K. NHS has developed its own solution, which they have not yet rolled out.
But with the U.K. government choosing to take a veiled approach to the purpose of data collection, the risk is that citizens won't know the level of privacy applied to their data.