Cornered Crypto Lender Celsius Hires New Restructuring Team
Anonymous sources revealed the struggling crypto lender has hired a new law firm to advise on restructuring options, including a possible bankruptcy filing.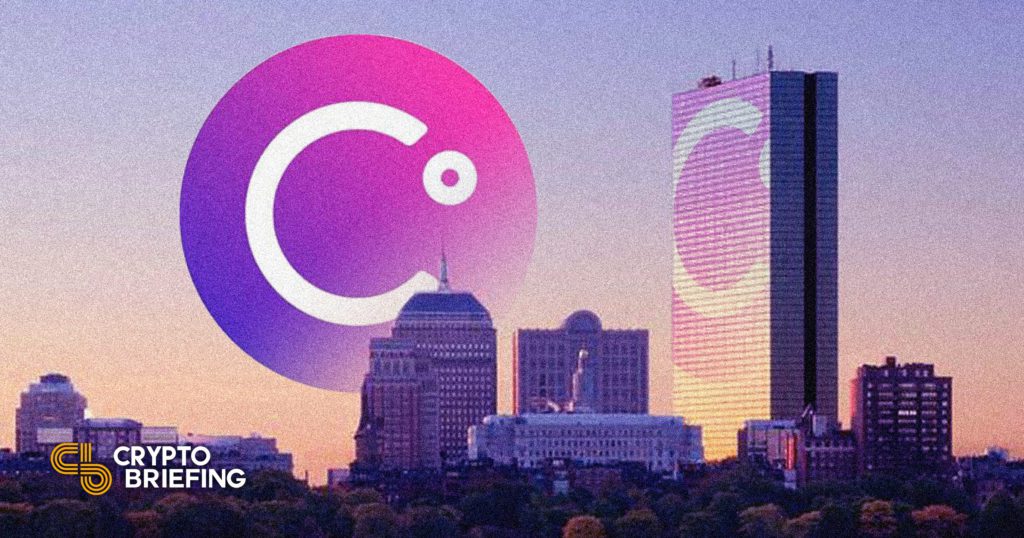 Key Takeaways
Celsius has hired Kirkland & Ellis LLP to replace its prior restructuring counsel.
Kirkland & Ellis will will advise Celsius on various options, including debt restructuring and filing for bankruptcy.
Celsius appears to be avoiding filing for bankruptcy, instead making efforts to pay off its debts to DeFi protocols.
Kirkland & Ellis LLP, Celsius' new legal firm, will replace the company's prior lead restructuring counsel.
Celsius Hires New Lawyers
Celsius has hired a new set of lawyers.
According to a Sunday Wall Street Journal report, the struggling crypto lender Celsius has brought on a new legal team to help the firm navigate its ongoing liquidity crisis.
Anonymous sources revealed that Kirkland & Ellis LLP would be immediately replacing Celsius' prior restructuring counsel. Celsius' new legal team will advise the company on various options, including debt restructuring and filing for bankruptcy. Kirkland & Ellis is the largest law firm in the world by revenue and the seventh-largest by number of attorneys.
In mid-June, Celsius previously hired the law firm Akin Gump Strauss Hauer & Feld LLP to advise on a possible restructuring after suspending customer withdrawals, swaps, and transfers on Jun. 13. The company is yet to re-open withdrawals, leaving millions of dollars of customers' funds stuck in limbo.
A new legal team is not the only significant change the beleaguered crypto firm has made recently. On Jul. 6, a series of filings made to the U.K. government's Company House revealed that the firm had made sweeping changes to its board of directors, hiring two additional board members and dismissing three. Celsius CEO Alex Mashinsky continues to head the company amid growing pressure from both regulators and former employees.
On Jul. 7, Jason Stone, the head of a firm that briefly managed funds for Celsius, filed a lawsuit against the company. In the filing, Stone accused Celsius of taking considerable directional market risks, failing to hedge its yield farming activities, and effectively running a Ponzi scheme by paying new depositors from old depositors' money. Elsewhere, regulators in Texas and Alabama announced on Jul. 8 that they would be expanding their investigations into Celsius to determine whether the firm correctly disclosed information on loans and the credit status of its borrowers.
Despite the Wall Street Journal alluding to a potential bankruptcy filing, Celsius appears to be avoiding that option for the time being. The firm recently finished paying off its $41.2 million debt to DeFi protocol MakerDAO, unlocking the 21,962 wBTC it had been using as collateral. Early Monday morning, the firm also reduced its debt on the decentralized money market protocol Aave by $20 million. However, Celsius still owes approximately $100 million USDC and $79,600 worth of REN tokens to Aave, as well as an additional $85.3 million of the DAI stablecoin to Compound.
Disclosure: At the time of writing this piece, the author owned BTC, ETH, and several other cryptocurrencies.