Inside Cosmos' Secret Plan To Dominate Crypto Research
...and how Petri dishes and icebergs form the main inspiration.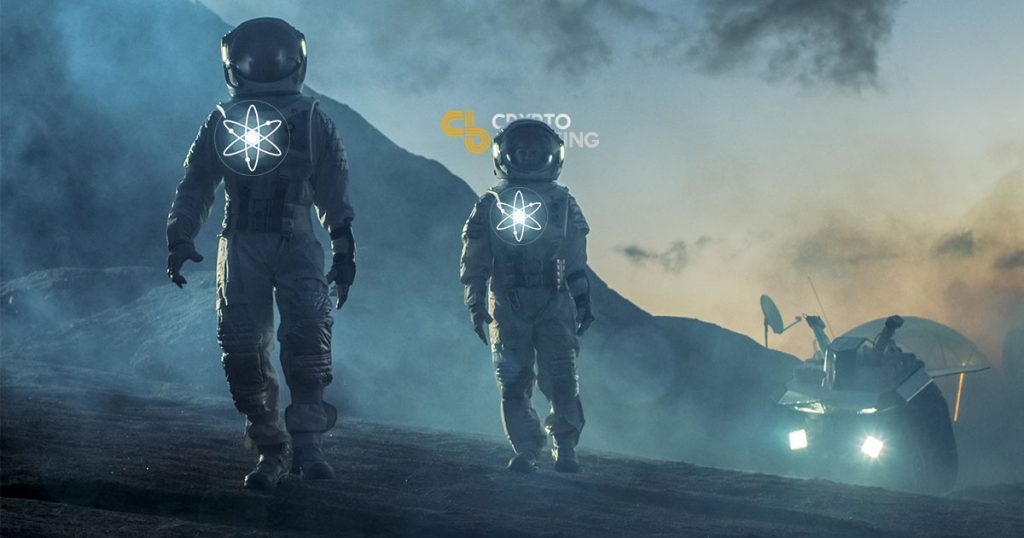 Cosmos (ATOM) features heavily in crypto media, but it's rarely the subject. Google 'Cosmos crypto' and you'll find that the 'internet of blockchains' is most often mentioned as an investor or supporter in other blockchain projects.
Cosmos developers are working closely with other teams: they are developing ecosystem tools and applications for the scalable payments network Solana, and collaborating with Kava to expand DeFi functionality to other platforms, including Bitcoin (BTC). They've even provided funding for Kadena to integrate its Pact smart contract language into the Cosmos ecosystem.
---
The Point Of Us
"We do too many things," admits Zaki Manian, Director at Tendermint Labs, the for-profit company responsible for developing Cosmos. Speaking to Crypto Briefing in Berlin last month, Manian explained that working and contributing to a diverse range of research projects is basically "the point of us."
Out of the projects he can talk about (there are many still under wraps), Manian hinted at zero-knowledge and SNARKs-related "stuff" as well as funding work on a new programmable privacy algorithm, known as ZEXE.
They are also closely collaborating with Protocol Labs and the Ethereum Foundation on Verifiable Delay Functions (VDF) technology, working with Binance on Whole Stack, developing Rust with Oasis Labs, and supporting Keep and Summa's interconnectivity initiatives.
On top of all that, they are also planning to double the size of the engineering teams on their three core projects: Tendermint Core, Cosmos SDK and Inter Blockchain Communication (IBC).
That's a lot of balls in the air, but Manian defended Cosmos' approach to crypto research as part of a long-term strategy. This is "still a nascent technological space," he noted, and these initiatives will be the first serious forays into new implementations.
"Basically we're the only live PoS system [he hastily added that Tezos (XTZ) was also live some of the time too], so we end up being highly influential in all of these discussions," Manian said. By pushing through boundaries, other projects will follow Cosmos' development and want to collaborate.
Collaborations are a win-win situation for Cosmos, says Manian. "Fundamentally, what we want to avoid is 'not-invented-here' syndrome." Rather than siloing information, they can impart and gain knowledge of the systems and methods that work best: improving not only their own platform, but also those of other networks.
---
Iceberg Tactic: Cosmos' Strategy For Crypto Research
Some of Tendermint's current research projects aren't directly related to Proof-of-Stake. Again, this is all part of the plan, which Manian refers to as the "iceberg tactic."
By contributing resources into other projects, even if the applicability isn't immediately obvious, Tendermint can determine whether something could be significant down the line.
By being "helpful" at an early stage, whether through introducing researchers to investors or investing themselves, "we get to see the whole iceberg," Manian explained. They can start implementing the technology long before their competitors and preserve their first-mover advantage.
"Our goal is to move $40trn worth of assets on the blockchain," Manian said. "Blockchain technology as it stands today is inadequate for that purpose." Relying on a network of peers helps expedite the development process, so they can realize their goals as quickly as possible.
Cosmos has so far steered clear of creating digital cash, but in Manian's view "everything else is just a flavour of Cosmos." Although their scatter-shot approach to research sounds chaotic, it also provides the project with an all-encompassing overview of development within the blockchain space.
"We are a petri-dish for all things Proof-of-Stake," Manian summarized. By painting themselves as the main platform for experimentation, Cosmos hopes to turn crypto blue-sky thinking into green-bill money-making.