COTI Aims To Make Crypto Spending Easy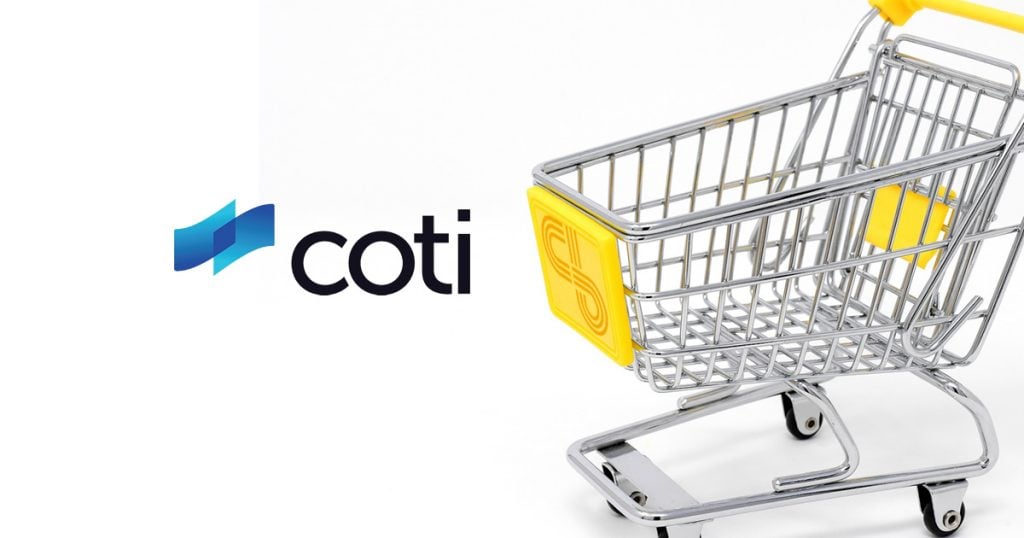 Aside from a few very niche communities, cryptocurrencies have still not quite made it as a conventional or popular means of payment. However a partnership between a cryptocurrency processor, COTI, and a merchant payment platform might be a big step towards finally using cryptocurrencies to buy a cup of coffee.
Meet COTI – Currency Of The Internet – a Tel Aviv-based company that announced on Thursday it had signed an official partnership with Processing.com, a platform currently used by thousands of merchants around the world to process their payments.
The partnership will mean that merchants who use Processing.com will accept COTI coins – yet to be traded – as payment for their goods and services.
Like Visa, Amex or Mastercard, COTI plans to become another option on the payments page of merchants' websites.
Speaking to Crypto Briefing, COTI's CEO, Shahaf Bar-Geffen, said the platform had over 300 merchants – ranging from furniture manufacturers to software developers – sign up for the platform when it originally opened registration.
He attributed the high-levels of interest to the fact that COTI wanted to make online payments faster and cheaper for both parties.
---
COTI plans to use its own coin – also called COTI – that can then be used for transactions on the platform. If all goes according to plan, Bar-Geffen hopes an ICO to go ahead sometime in June, with the first real-world transaction taking place sometime in August.
As well as integration with platforms, COTI also has plans to launch a wallet, debit card and exchange, where users can exchange fiat, or other cryptos, for COTI tokens.
Bar-Geffen argues that cryptocurrency payments, which can directly link customers to merchants, could cut through the current inefficiencies experienced in the world of online transactions.
"This is a $2trn problem," he said. "Currently payments have to go through multiple mediators who all collect a fee…but they don't add any value to the process".
Rather than overhaul it, Bar-Geffen said that the aim of COTI is to integrate with the current payment structure: "Our aim isn't to disrupt current structures, but rather to incorporate the benefits of crypto payment systems into traditional ones."
The co-founder of Processing.com, Avi Chesed, also said: "Cryptocurrencies and blockchain technology will inevitably filter through into mainstream markets. As a large-scale payments provider, it is important that Processing.com helps facilitate this progression and provide users with the best possible experience."
---
Today's announcement highlights highlights that the days of cryptocurrency as a speculative security asset might well be numbered.
COTI's plan is to bridge the gap between ordinary payment systems and blockchain technology but there are already other platforms hard at work developing similar payment applications for cryptocurrencies.
Over the past two weeks, the Litecoin Foundation has formed official partnerships with Singapore's TenX as well as Aliant Payments, which it says will make Litecoin (LTC), a real-world currency that can even be used on debit cards.
Similarly, new kid on the block PaxPay has proposed giving users a bracelet that will enable them to pay for goods and services in the real world.
The competition for COTI is already stiff and by the looks of things, will only get stiffer. The platform's success hinges on being able to convince enough merchants that cryptocurrency, and more specifically COTI, will be the faster – and cheaper – alternative.
If it does, mass adoption (and a medium latte) is but a step away.