Could Craig Wright Be Satoshi Nakamoto? Probably Not
Craig Wright has been the center of various controversies, but none more dramatic than his claims that he is Satoshi Nakamoto. In the following, Crypto Briefing walks through the entire history of the Australian entrepreneur.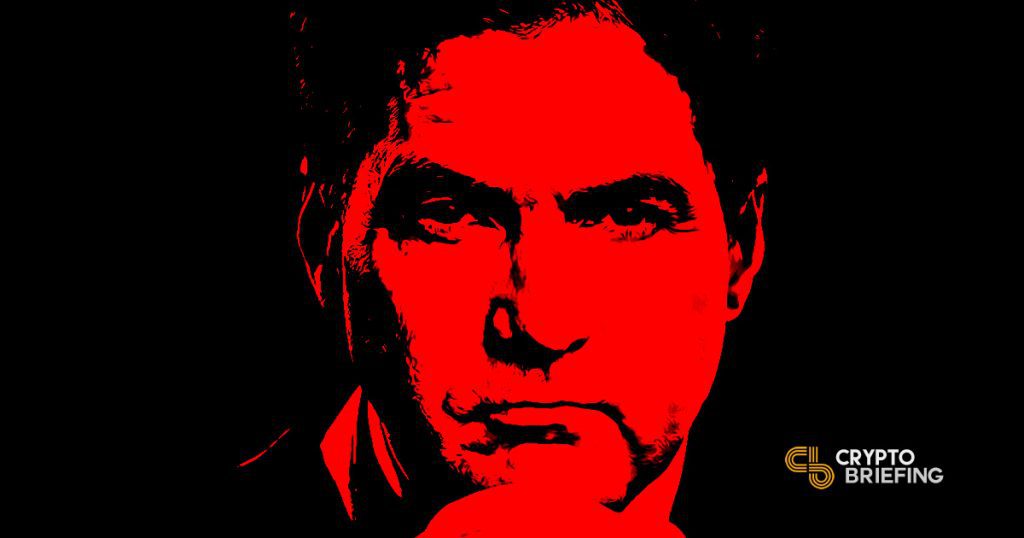 Key Takeaways
Craig Wright shot to fame after several tech media outlets supposedly found proof that he could be Satoshi Nakamoto, the creator of Bitcoin.
Wright was instrumental in the Bitcoin Cash and Bitcoin SV forks.
Many experts have contested the evidence provided by Wright despite his success in convincing two well-respected Bitcoiners that he's Satoshi.
There is no hard evidence that Wright is Satoshi, nor that he isn't.
An infamous character, known for declaring that he invented Bitcoin, Craig Wright has been the focal point of several drama bouts in the cryptocurrency community. And with the latest commotion around the movement of Bitcoin linked to Satoshi Nakamoto, the drama has intensified as of late.
Wright has provided evidence to back his claim, but does it hold up?
Craig Wright's Claim to Fame
Craig Steven Wright, born and raised in Brisbane, Australia, is a computer scientist that rose to prominence after claiming that he invented Bitcoin.
It is well known that Bitcoin was invented by an anonymous developer or group of developers, that went by the moniker of "Satoshi Nakamoto."
Wright has said that he used this identity to develop Bitcoin while enlisting the help of Dave Kleiman (now deceased) and celebrated cypherpunk Hal Finney.
The origin of Craig Wright's assertion dates back to 2015 when Wired published an investigative article, indicating that Craig Wright could very well be Satoshi Nakamoto. These claims were based on a trail of blogs and leaked emails.
Less than a day later, Wired updated its article and wrote that they "identified inconsistencies in the evidence supporting the notion that Craig Wright is Satoshi Nakamoto."
"Despite that overwhelming collection of clues, none of it fully proves that Wright is Nakamoto. All of it could be an elaborate hoax—perhaps orchestrated by Wright himself," wrote Wired.
In the presence of Gavin Andresen, the first maintainer of Bitcoin's codebase, Craig Wright reportedly produced a cryptographic signature for the address Satoshi used to mine Bitcoin's genesis block. This event led Andresen to publicly declare that he believed Wright was indeed Satoshi.
But Patrick McKenzie, an early Bitcoin developer, quickly exposed the gimmick, proving Wright's cryptographic signature had actually signed a different block than he was claiming to have.
Andresen lost his credibility with the broader Bitcoin community, but he admitted:
"It was a mistake to publish my post (claiming that Wright was Satoshi)."
Albacore, a cryptocurrency startup, launched an online tool that allows anyone to mimic Wright's deceptive tactic. This was the final nail in the coffin for Wright's public key sham.
Bitcoin SV
Craig Wright is a notable critic of Bitcoin's block size limit, playing a vital role in mobilizing the 2017 Bitcoin Cash hard fork that pushed for gradual increments to Bitcoin's block size limit.
Just over a year after the fork, the Bitcoin Cash community clashed heads over technicalities, leading to a split. Another fork was inevitable.
Once again, Wright was a driving force in the resulting fork, leading to the creation of Bitcoin Satoshi's Vision (BSV).
Although the network has drawn the ire of the Bitcoin community, Bitcoin SV has seen reasonable success in achieving its scalability objectives.
The primary reason the crypto community looks down on Bitcoin SV is due to the latter's insistence that BSV is the "real Bitcoin."
Dissonance in Evidence
Last year, Casa CTO Jameson Lopp published a detailed account that highlights all the inconsistencies in Wright's claims, even finding proof of plagiarism and altered evidence.
Notably, a blog post (now deleted) that Wright published in August 2008 was altered to add that he was working on a cryptocurrency whitepaper.
The sheer amount of screw-ups underscored by Lopp is astounding. But it isn't just Lopp that noticed the dishonesty in Wright's claims.
Craig Wright is embroiled in a legal battle with Ira Kleiman, the brother of Dave Kleiman, who is suing Wright for 550,000 BTC, half of Satoshi's 1.1 million BTC treasury chest, as his deceased brother is entangled in Wright's Satoshi assertions.
After several rounds of testimony during the lawsuit, Judge Beth Bloom of the Southern District of Florida said that "[Wright] seems to argue that even though his numerous conflicting statements are the very reason confusion has been created… the Court should nonetheless use these statements as a basis to challenge the Court's subject matter jurisdiction."
Judge Bloom finally ruled that Wright's testimonies weren't credible.
Wright's defense in court for not being able to move his alleged BTC stash is that the coins are escrowed in a trust, whose private key will be delivered to him on Jan. 1, 2020 through a bonded courier.
In January 2020, Wright revealed to the court that the bonded courier had arrived, but Kleiman's lawyers said it's just a list of 16,000+ addresses.
Interestingly, one of the addresses listed belongs to the mysterious 50 BTC that recently moved after nearly ten years. Wright denied that these coins belonged to him despite speculation that the assets are directly connected to Satoshi Nakamoto.
Five months later, the excuses for being unable to move the 1.1 million BTC continue to flow in full force.
https://twitter.com/MyLegacyKit/status/1224364438087708672?s=20
The nature of the Kleiman case has also revealed the questionable honesty of Wright. Wright has been accused throughout the case of lying to the court, delaying the case, submitting forged documents, and ultimately rendering the entire debacle incredibly expensive.
Still, there is no definitive answer as to whether Wright is Satoshi Nakamoto or not.
All the "evidence" provided thus far by Wright and his bastion of loyal followers have been dismissed due to the aforementioned inconsistencies and contradictions.
The lawsuit between Wright and Kleiman, which resumes on July 6, will provide a potential answer to the question.
It can only end in one of two ways: either Wright admits he isn't Satoshi and can't hand over the 550,000 BTC, or Wright pays Ira Kleiman 550,000 BTC after gaining access to the funds.
All that's left to do is wait and watch. Knowing Wright, he will find a way to once again weasel out of the situation.