Could XRP Be Olympic Gold in Japan?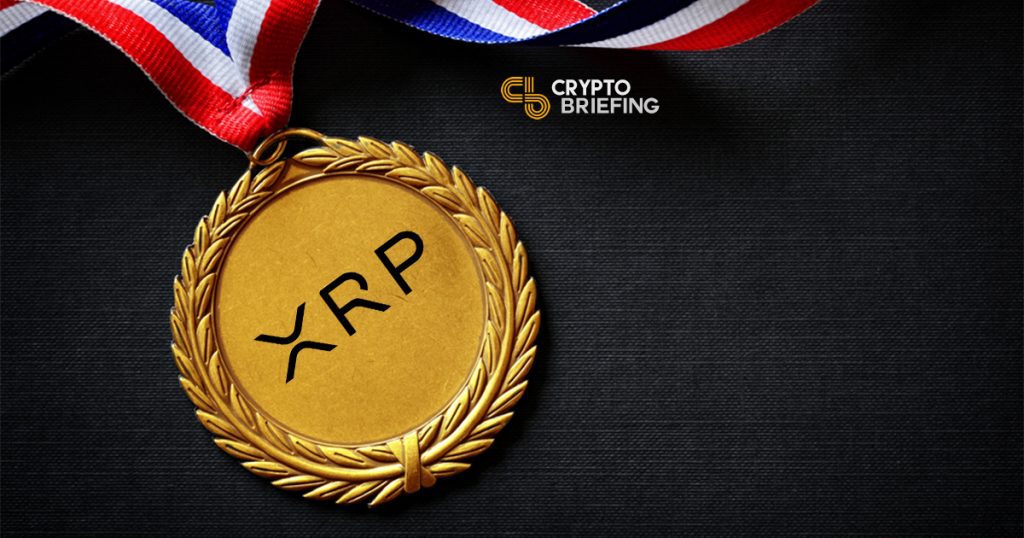 Cryptocurrency could make a surprise showing at the 2020 Olympic Games. At least, that's what some XRP hodlers are hoping. An online petition to the International Olympic Committee has raised over 13,800 signatures to "make XRP the official cryptocurrency of the Tokyo Olympics 2020."
The petition, launched by Ken Takahashi, claims that the XRP digital currency could reduce the headaches of sending and exchanging currency in Olympic Village. "As tourists stream into the country, demand for the local currency skyrockets, causing long lines at currency exchanges," the petition says. "Confusing exchange rates and language barriers further complicate the problem."
The petition was launched on change.org more than 10 months ago and quickly reached 3,000 signatures before slowing down. The campaign started to gain traction again in the last two weeks, rising from 7000 signatures to more than 13,800.
---
Major Events Cripple Fiat Exchanges
Takahashi noted the massive pressure on the local fiat currency exchange system at recent Olympic Games and suggested that XRP could fix the problem.
The XRP token, which is designed for international payments, could help shorten those lines—even if cryptocurrency takes some getting used to.
Takahashi said:
We believe that the fast transaction times and security of Ripple Lab's XRP cryptocurrency would be a great contribution towards solving this problem.
Ripple and SBI holdings have introduced MoneyTap to Japan, which may ease the process of making peer-to-peer crypto payments. This simple payment system allows visitors to pay directly for physical goods, transport and more using their cryptocurrency wallet.
---
Official Or Otherwise…
Although having an official cryptocurrency is an enticing idea, it will take more than signatures to get Olympic acknowledgement. Official sponsors of the Olympic Games pay for the privilege, and XRP will not get in the door for free. A four-year sponsorship cycle costs as much as $200 million USD. That's a lot of XRP. (Maybe they should raid Ripple Labs' escrow fund.)
Ripple may need to negotiate some kind of commercial deal before XRP can become the Coca-Cola of crypto–assuming the company is even inclined to do so. However, the exposure and volume of transactions at the Olympic Games could go a long way towards normalizing cryptocurrency payments for the public.
As far as the coin price goes, we won't have to wait until 2020 to see the results, as any official confirmation from the Olympic Games would be a ringing endorsement of XRP's real world utility. Any developments in Japan could have a swift impact on the cryptocurrency market.
The author is not invested in any digital assets.