Cream Finance Logs $1.3M Bad Debt After SWAG Crash
The total liquidity of Cream Finance's SWAG pool dropped from $18.1 million to $10,000 after the token suffered a price crash.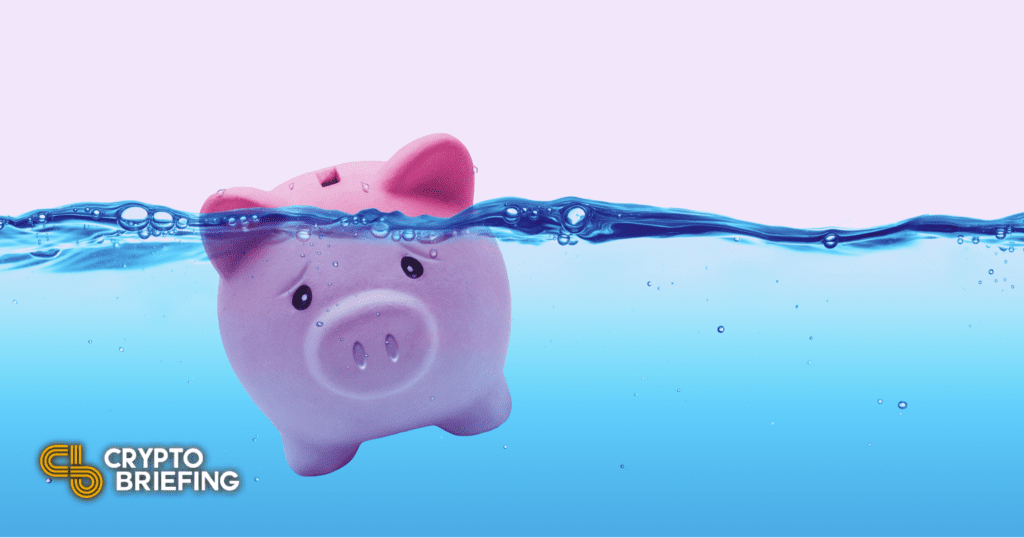 Key Takeaways
Cream Finance has written $1.3 million in bad debt due to a crash in the price of SWAG tokens.
The tokens were used as collateral in one of Cream Finance's liquidity pools.
Cream Finance will pay users from its reserves.
Swag Finance's SWAG token has plummeted this week, leaving Cream Finance with $1.3 million in bad debt.
Cream Finance Writes Bad Debt
Cream Finance has created $1.3 million in bad debt due to a token price crash.
Swag Finance's SWAG token dropped from $0.0644 to lows of $0.0036 earlier this week, possibly due to an internal hack. Crypto Briefing identified significant transaction volumes amounting to 22 million SWAG in the lead-up to the crash.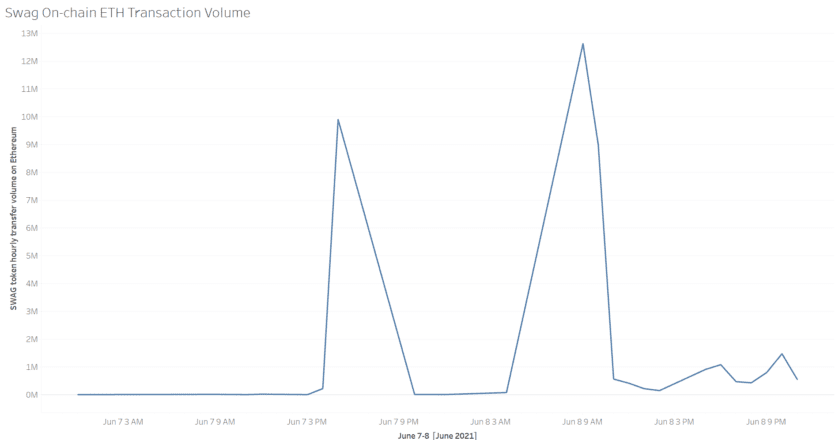 Cream Finance is a DeFi platform for borrowing and lending digital assets. Users on Ethereum, Binance Smart Chain, and Fantom can deposit collateral to borrow other types of crypto assets. One of its liquidity pools allows users to deposit SWAG tokens as collateral to borrow other coins.
Cream Finance held debts of $1.3 million in USDC and USDT, but when SWAG crashed suddenly, the debt turned illiquid. The total liquidity in the pool dropped from $18.1 million to $10,000 in minutes, leaving little funds to repay liquidity providers. Will Sheehan posted a report on the incident on Twitter Thursday, noting that "long tail lending requires constant maintenance."
The Cream Finance team responded to the issue by confirming that it suspended lending and borrowing against SWAG in November 2020. Some long-term long loans taken before the suspension were liquidated in the recent drop.
Cream Finance also confirmed that it would pay SWAG lenders from protocol reserves.
C.R.E.A.M. added markets for highly risky assets early on. On the same day as the Yearn merger in November, SWAG was delisted; supply/borrow for SWAG was stopped.

We anticipated that bad debt may result from this. Any bad debt will be covered by reserves.

— Cream Finance 🍦 (@CreamdotFinance) June 11, 2021
Cream Finance currently grants loans with collateral in over 75 tokens. In comparison, MarkerDAO has enabled lending pools for about 30 tokens.