Cross-Chain Bitcoin Protocol tBTC Shuts Down After Two Days
Cross-chain project tBTC has recently paused the smart contract that would bring non-custodial Bitcoin to the Ethereum network.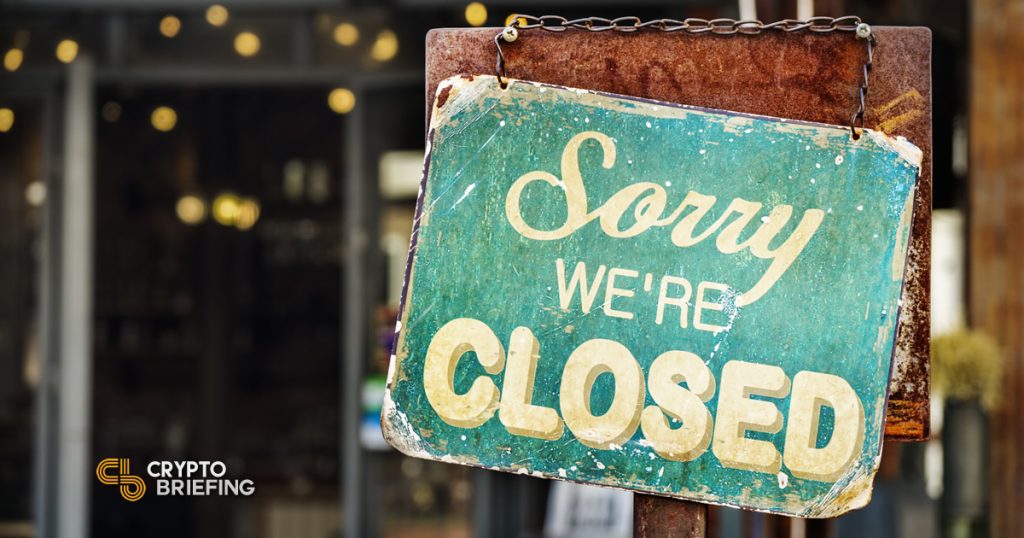 Just two days after mainnet launch, tBTC's smart contract has been paused, presumably due to risk to depositors. The project will attempt to fix the problem and re-launch, but it may be too late, as competition is already on the way.
tBTC Brings Bitcoin to Ethereum
Matt Luongo, the founder of Keep Project, announced that tBTC will be taken offline and users will be aided in retrieving their funds.
tBTC lasted on mainnet two days. Alas, it was born before it's time.

Goodnight, sweet prince🌹

We've pulled the red lever, pausing deposits for the next 10 days, and are helping users drain funds. We'll publish a full post-mortem when confirmed… and we will rise again.

— Matt Luongo (🐶,🐶) (@mhluongo) May 18, 2020
tBTC's smart contract has been paused, but the reason for the shutdown is currently unknown. After readingLuongo's replies to the announcement, it seems like the team discovered a bug in the code.
The project is nascent, and events like this are expected in light of all the vulnerabilities that have plagued the DeFi space as of late.
It should also be noted that cross-chain applications, like tBTC, are far more difficult to implement in a non-custodial fashion.
Tokenized BTC on Ethereum has been a major talking point in 2020.
Wrapped Bitcoin (wBTC) already has about $22 million worth of BTC on Ethereum, but the solution is custodial and minting requires KYC.
tBTC and Republic Protocol (REN) are trying to recreate this solution in a non-custodial way, implementing incentives so the process can be decentralized. Both projects are pursuing ambitious and sometimes dangerous tasks. If users discover a vulnerability large amounts of collateralized Bitcoin could be at risk.
Fortunately, Keep Project had restricted the amount of tBTC users could mint to 0.001 BTC worth, noting that the project is still in an early stage. This precaution ensured that the project never turned into a lucrative honey pot for malicious actors.
If tBTC is unable to get the ball rolling quickly, however, REN will capitalize on this opportunity as its mainnet is scheduled to launch this month.