Crowdfunder Cofound.it Closes, Claims ICO Market Is Dead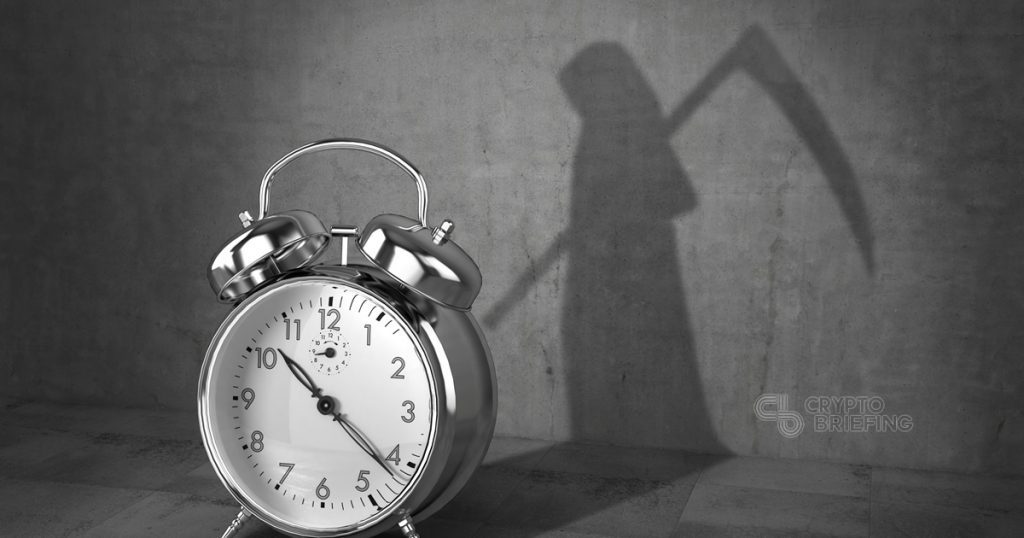 The crowdsourced VC firm Cofound.it has decided to close its doors and distribute its assets. The project has said it does not want to participate in an ICO ecosystem that ultimately harms its investors.
CEO Daniel Zakrisson said in a blog post that the current crowdsourcing climate was no longer compatible with the core values of Cofound.it. The project said the ecosystem had moved away from its roots as a community-driven affair, and that "power had shifted to early professional investors and hype factories promoting ICOs to retail investors."
Cofound.it was established just over two years ago to provide the ICO ecosystem with a transparent, community-driven funding model. "The core of the Cofound.it business idea was how an alternative VC ecosystem could be built around crowdfunding, democratization, transparency and high quality," said Zakrisson.
Speaking to Crypto Briefing, Zakrisson explained that the uptrend in the market that began last year had given everyone the opportunity to profit from ICOs. This began to change at the beginning of the year and as the market turned, early investors profited by selling tokens onto retail investors in the community who ultimately lost out.
Zakrisson believes that many people lose out because projects that now go down the ICO route are doing so because they failed to get funding from other means, such as through private sales. "I don't think the best projects choose to pursue an ICO today, they find funding elsewhere", he said.
Cofound.it reportedly reviewed over 350 projects this year and only approved 11 for the platform.
---
Cofound.it: 'No interest in ICOs anymore'.
Many observers have already noted the declining quality of projects going towards an ICO. BlockTower's CIO, Ari Paul, published a post in June where he argued that "crazy valuations" created a market environment where participants were happy to invest heavily into projects without researching correctly.
This attracted a lot of bad projects. Unfulfilled promises led to declining project valuations and high-scale losses; investor sentiment turning against the current ICO model. Although Cofound.it had set up a SEED program to give the crowd the opportunity to invest at an early stage, it said that the community of serious retail investors was already disappearing.
In another blog post also published today Cofound.it said it had started winding down its operations and has terminated all of its existing contracts. The project plans to redistribute the vast majority, approximately 90%, of its assets back to its users within the next 30 days; a token destruction website will also be created within the next week for CFI token holders to burn their assets. Cofound.it is also working with exchanges to pull any remaining CFI tokens from their servers.
The decision for something like Cofound.it, a crowdsourcing ICO fund, to shut up shop highlights a shift away from the original fundraising model used in the sector. The collapsing reputation of ICOs is perhaps inevitable, as one in 2 projects that went to ICO failed in Q2 2018. Research suggests that this failure rate is set to rise even further.
Many serious projects are turning back towards traditional funding models, using tokenized equity sales or exclusive private sales. Telegram raised over a billion dollars, exclusively from accredited investors. Big Wall Street firms, the likes of Morgan Stanley, Goldman Sachs, and Citigroup, are busy developing financial instruments for institutions to move into the space.
Although the ICO model has given birth to hundreds of companies that are building products, and some that are actively using blockchain technology today, the model has suffered as regulators across the world have either shut it down completely (China), or failed to regulate at all (USA) – leading to a lack of clarity, uniformity, and access to retail investors.
Zakrisson hasn't ruled out a potential return if the ecosystem changes, but he admits this may potentially take years. "The ICO market today is dead, there is no interest anymore", he said.
The decline in public crowdfunding, and the closing of idealistic projects like Cofound.it, is a blow to the ecosystem. It is, in part, a loss for the principle of decentralization.
Disclaimer: The author is not invested in any cryptocurrencies mentioned in this article, but holds investments in other digital assets.