Survey: Crypto Investors Are Cautiously Going Long In 2019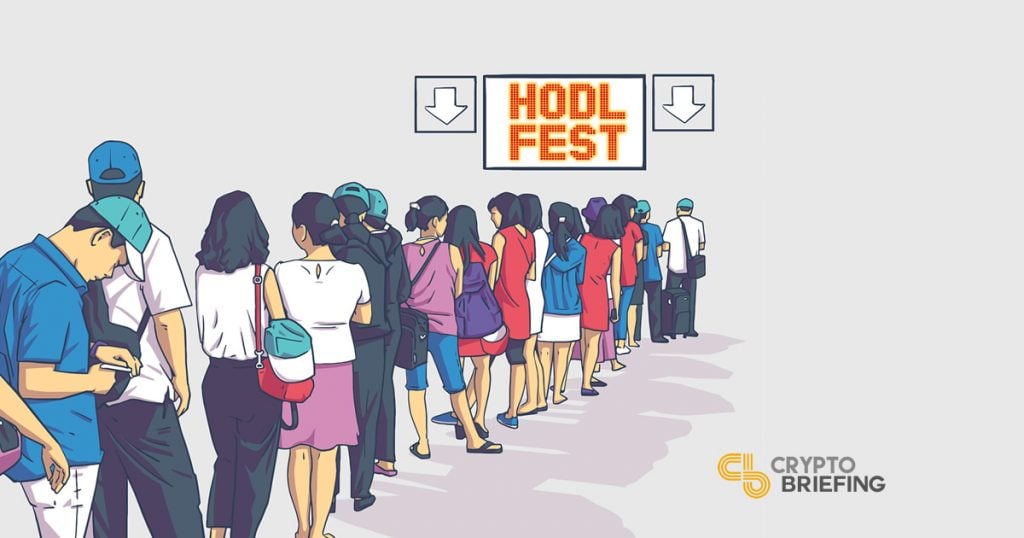 The bear cycle hasn't damaged the resolve of cryptocurrency holders, even those who hoped for early profits from investing in digital assets.
The majority of respondents to the Annual Crypto Sentiment Report, conducted by crypto analytics site CoinSchedule in December, say that they are still bullish about cryptocurrencies despite the declining prices.
76% said they were optimistic about the sector this coming year, with only 24% admitting that the bear cycle had sapped their enthusiasm.
The figures were derived from 150 respondents to CoinSchedule's survey, but details of the methodology are still unclear. As of press time, CoinSchedule had not responded to emails with further questions.
Even though more than 80% of survey participants said they had bought cryptocurrency "to profit from the investment," around 60% said that a fascination in the underlying technology had contributed to their move into digital currencies.
Concern over an impending financial crisis also weigh heavily on investor's minds, with around 30% saying they had invested in crypto to use it as a hedge against a possible economic downturn or recession.
---
Investor concerns
CoinSchedule suggests that recognition of crypto's technological advantages may explain, in part, why enthusiasm hasn't been significantly affected by the bear cycle, which wiped out 80% of bitcoin's value since the an all-time high in December 2017.
That said, there are still high levels of mistrust. Nearly 50% of respondents said scams were one of their main concerns; CoinSchedule says that this tallies with the high proportion of negative coverage in the popular press. A lack of clear regulatory frameworks and the number of exchange hacks were other prominent pain points, according to 40% of respondents. Concerns about an uneducated investor base, as well as high price volatility, also made the list.
Despite the perceived lack of trust in the sector, Alex Buelau, CoinSchedule's CEO, says that it's a promising sign that most respondents are looking long-term with their investments.
"Interestingly, and very positively, most respondents appear to be committed to crypto for the long-term – being keenly interested in the fundamentals underpinning cryptocurrencies, not just focused on short-term price increases," the CEO said in a statement.
---
Crypto 2019
Respondents were divided when they were asked for price predictions in 2019. Around 35% expected Bitcoin (BTC) to rise slightly in 2019 to somewhere between $5,000 and $10,000; 28% thought it may stay in and around its current price boundaries, possibly sinking to a low of $1,000.
Another 35% thought Bitcoin had a realistic chance of going back above the $10,000 mark, with just under 10% thinking it could even surpass its all-time high of $20,000.
Some respondents said an improved regulatory landscape would actually incentivize them to invest more in cryptocurrencies. But the bigger motivations, at least when it comes to buying more crypto, would come from improvements to the technology or price drops in the respondents' chosen digital assets.
The market's downward trajectory for the past six months may be an opportunity for traders to buy virtual currencies for below their perceived value, despite the cautious outlook for the year.
With investors still getting into the market, the survey suggests that this bear cycle could be a chance to profit.
---
The author is invested in digital assets, but none mentioned in this article.