Crypto To Bank Itself, As Legacy Banking System Chokes The Industry
How long will legacy banking continue to reject crypto before becoming irrelevant?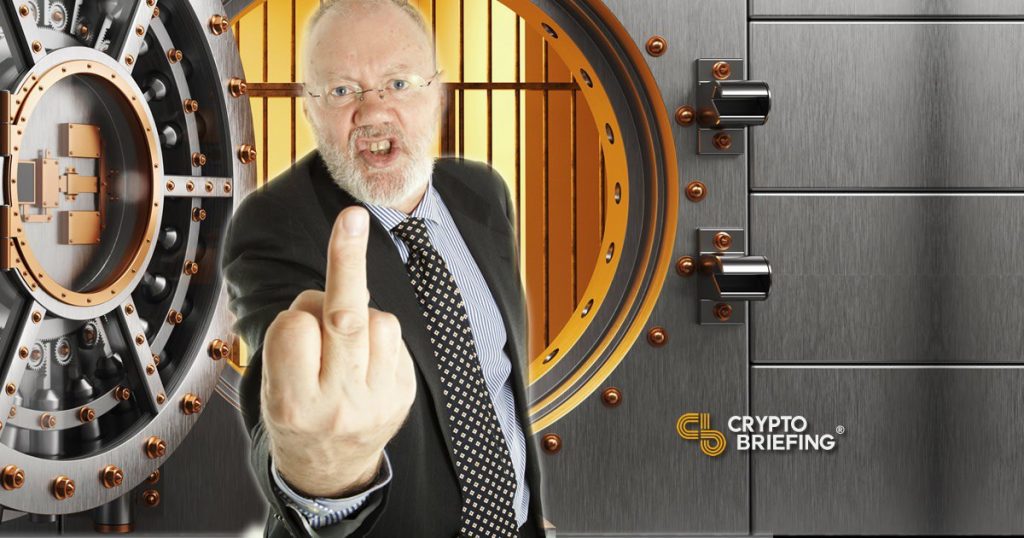 One of the biggest goals for cryptocurrency is to bank the unbanked. By some estimates, one-third of the world's population has no access to the financial system. For them, legacy banking has been an abject failure.
Most of that one-third are in the developing countries. But the legacy banking system is also creating a new class of unbanked: crypto and blockchain companies.
---
Is Legacy Banking Hammering Nails Into Its Own Coffin?
When a billion dollar company has so many problems finding banking partners that it decides to start its own bank, you know the industry has a problem. Founders Bank, to be based in Malta and London, was created by Binance and some VC backers and is on track for a Q4 2019 launch.  
The idea was born because Binance founder Changpeng Zhao encountered so many problems forging banking relationships in Malta, an otherwise crypto-friendly jurisdiction. Just as the Maltese archipelago is often mistakenly referred to as an island, the label of being 'blockchain-friendly' is equally misplaced.
The Maltese government may well be crypto and DLT friendly, but its banks are a different story. 'Blockchain Island' is a haven for blockchain companies denied operability elsewhere, but the banks haven't read the play. Many Maltese banks hold the crypto industry at arms' length, concerned about 'AML overheads.'  
---
Switzerland No Easier
Banks in Switzerland, another 'blockchain friendly' jurisdiction, will also routinely reject bank account applications from companies with "blockchain" or "cryptocurrency" in their formal company descriptions.
Havuta, a Swiss-registered blockchain company that helps NGOs collect impact evaluation data, approached every major and some minor Swiss banks for accounts. The company was turned down repeatedly, usually without explanation. An offshore company formation firm offered Havuta an "introduction" to a Hong Kong bank, for a fee in excess of US$8,000. Havuta declined the offer.
A leading figure at a high profile crypto exchange, who asked not to be named due to the sensitive nature of the issue, confirmed that crypto-friendly banks remain very far between. According to this source, the only viable options were DBS in Hong Kong, Frick in Lichtenstein, and the little-known Signature Bank in the U.S. 
European crypto company Trastra released its story about banking difficulties in part to document the obstacles facing legitimate crypto and blockchain companies when forging banking relationships.
The company approached around 130 banks, mainly in Europe but also Africa. The results paint a damning picture. Ninety percent of banks failed to respond or refused to open an account for them. Their success rate was an alarming two percent.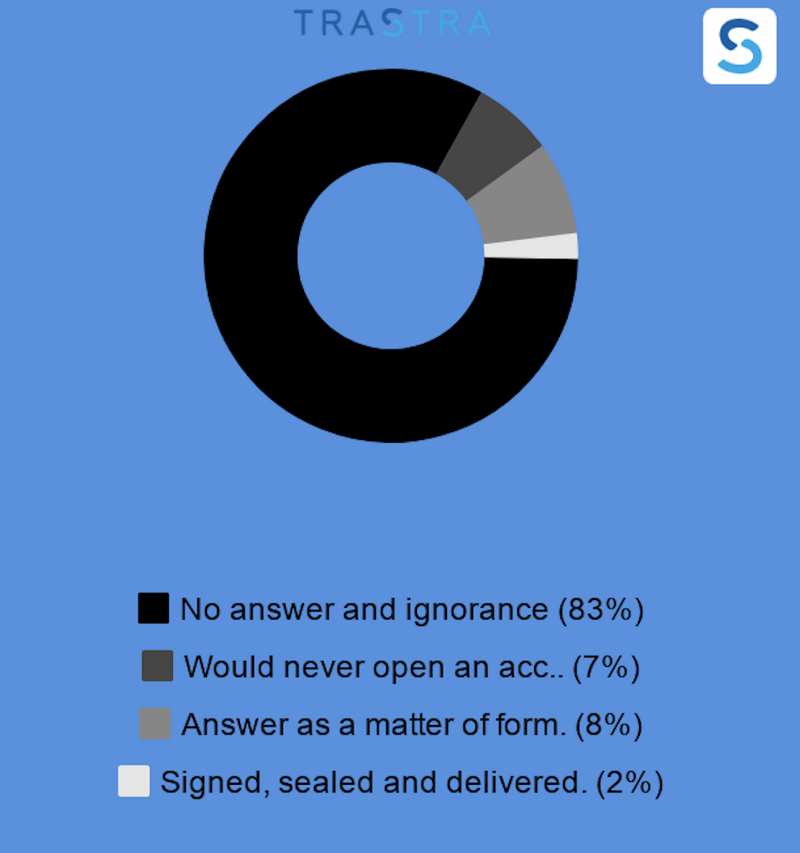 ---
Banks May Face a Rude Awakening
A key takeaway from the Trastra findings was that, to many banks, crypto and blockchain are the same thing. Both represent AML/KYL headaches, fraud, and compliance risk.
But their extreme reluctance to get involved with crypto may also indicate that banks fear its potential to encroach on their business. That fear is a double-edged sword: Binance decided to form its own bank and is in the process of doing so.
Other crypto companies are joining suit. Nimiq recently joined TokenPay and the Litecoin Foundation in purchasing a stake in the small German bank, WEG. The bank is now around thirty percent owned by crypto-companies and is looking to commence opening accounts for another twenty high-profile firms, including Lisk.
---
La Révolution des Miserables
The whimpering unbanked in the crypto community could be finding a voice in modern-day revolutionary France.
The country, with a storied history of not putting up with authoritarianism, is leading a drive to push banks into a more crypto-friendly stance. The country's new PACTE legislation – the Action Plan for Business Growth and Transformation – requires banks to offer services to blockchain and crypto companies that opt-in to being regulated.
PACTE is, in some ways, the French version of the Obama administration's Jobs Act.  Its genesis block can be found all the way back in 2017, when the president articulated  a new vision for the country's economic future:
San Marino, a tiny country landlocked entirely by Italy, has now announced its intention to join the blockchain fray. Let's hope it strays from the Zug and Malta models and actually encourages its bank to be part of the ecosystem.
Otherwise, we might as well ditch expressions like "blockchain-friendly," and accept that crypto companies will need to form their own financial system. Then legacy bankers can get on with the business of digging their own graves… and nobody will even notice.