What Is Lisk? Introduction to LSK Token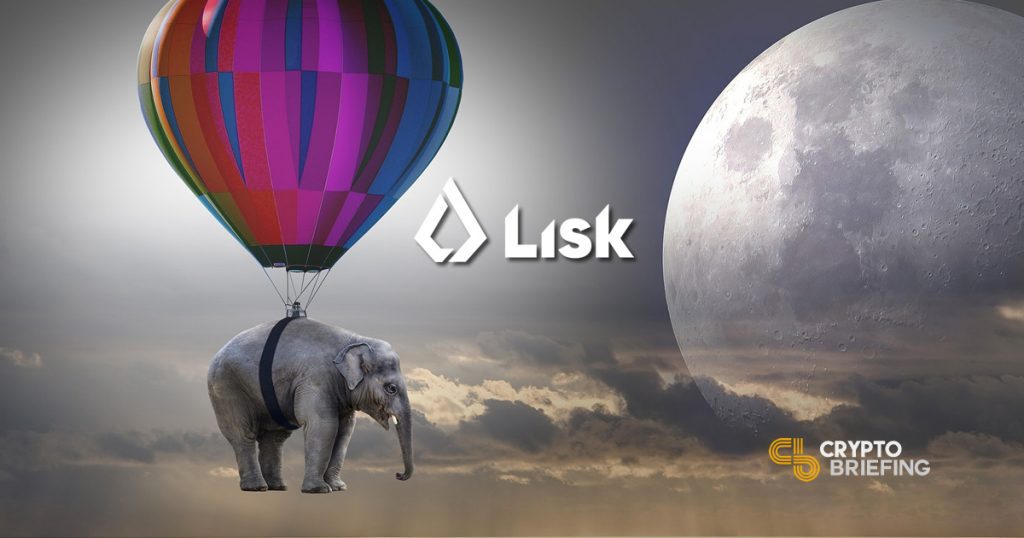 Lisk is a blockchain platform. Like NEO and Ethereum, the Lisk network is a decentralized application network that uses smart contracts. These are powered by LSK cryptocurrency tokens to provide developers with a platform that includes JavaScript support, which could make it a go-to for web-based apps.
Introduction To Lisk
Lisk is a media darling because of projects of various hype being developed on its platform. It's a decentralized applications playground.
If cryptocurrency were a video game, this would be the equivalent of the Nintendo Switch securing exclusive publishing rights for blockbuster games like Overwatch, Madden, or League of Legends.
The little guy can win sometimes, and the Lisk Foundation is pushing for Lisk Meetups, and strategically developing products like Lisk Academy based on its blockchain network. Lisk was created by Max Kordek and Oliver Beddows as a fork of Crypti back in 2016. Several key members of Ethereum's original team are reportedly working on the Lisk team, and it secured key partnerships that make it a blockchain network to watch.
Lisk recently undertook a major rebranding effort, as a result of which it has a cleaner and less cluttered look based on a vision to provide a blockchain platform that can be used and developed by a wide range of potential blockchain creators, not just developers. This could bring Blockchain applications development to the masses.
The rebrand seems to be working – it's already working with WEG Bank in Germany and seeking even more potential B2B partnerships.
Before diving into more wonky info on the Lisk network, let's take a look at the Lisk LSK cyprotcurrency coin.
What Are LSK Tokens?
Lisk has a total supply of 131,334,409 LSK, and it reached its peak trading price of $34.50 on February 18, 2018.
LSK is generated through a delegated Proof of Stake (dPoS) algorithm in which data verification nodes receive a portion of profits for block transactions processed.
Lisk LSK valuation bucks many trends in the crypto market due to strategic partnerships with companies like Microsoft. Availability of the Azure Cloud platform increases the network's viability, when powerful tools like JavaScript and builds a strong case for mainstream acceptance of this Blockchain-as-a-service contender.
Because of this strong backing, Lisk cryptocurrency coins are seeing acceptance as an equivalent to BTC, ETH, and NEO/GAS across exchanges. Leveraging sidechains, Lisk is aiming at the enterprise market. It's very user friendly to average consumers, even the non-tech-savvy in the group. With such a wide net of development opportunities, investing in LSK can be seen as investing in the apps behind it.
As more apps are tokenized on the network, airdrops are a definite possibility to Lisk cryptocurrency hodlers, and Microsoft's backing could make those free tokens worth more than the average ETH or NEO airdrop.
LSK is traded on a variety of cryptocurrency exchanges, including YoBit, CoinEgg, HitBTC, Exrates, and Binance. Over $4 million worth of LSK is traded on a daily basis, and trading pairs include BTC, ETH, and even fiat currencies like USD.
The Front- and Back-end of Everything
Software developers are fully aware that every app has a front end and back end. In fact, polished ones have many sides to them. By developing side-chained apps (which we discuss in more detail in the ONT intro), Lisk is a scalable platform for developing decentralized applications that can handle anything a large company like Microsoft can throw at it.
Lisk has a healthy (for Reddit) discussion thread on Reddit that tracks many aspects of its development. Many smart contract networks have a lot of hype behind them because of strong coding. Not every platform has the strategic partnerships Lisk does though.
The modular approach of the Lisk blockchain means it's a powerful tool that's in the right hands. The ability to build fast, scalable platforms powers the value of LSK, which many believe will hold steady (or gain value) over long terms. It's not fully immune to crypto industry crashes, but it won't be hit as hard and will recover quickly.
As adoption of the Lisk network increases, Lisk cryptocurrency coins will continue to hold value. It'll eventually spawn new, creative crypto collectibles and disruptive blockchain implementations from startups. Lisk has the kind of support that 99 percent of the crypto industry can only wish for, which isn't always blatantly obvious by staring at value charts.
Sprouting a Healthy Competition
Cryptocurrency is a very competitive space, but it's also a collaborative one. Blockchain networks like Ethereum, Lisk, and NEO are dependent on several types of support to sustain. Lisk removes a lot of obstacles by tapping into JavaScript developers. It's not quite open source, but it's the same mentality. Small startups with Windows computers can leverage this blockchain network to maintain relevancy in today's market.
Ecosystems like Lisk can be leveraged to harness the power of the Internet of Things and Big Data to disrupt industry giants in any sector. Deloitte predicts blockchain will be a $176 billion industry by 2025, and Lisk's backend partnerships could build a cult following that make it a sizable piece of that market in the next decade.
While much of the cryptocurrency news feels like day trading, LSK may be a token to hodl.
It has strong long-term ambitions and can easily coexist with tomorrow's blockchains. While it may never reach the size of some of its competitors, it'll likely never truly go away. Unlike many ICOs that are numbers-driven, the secret sauce in LSK is its usability.
A healthy market has competition, and nobody will ever be stuck on one blockchain. Networks like Ethereum, NEO, and Lisk have sidechain development that can be applied to any other blockchain. Many industries are cutthroat, but the whales of cryptocurrency swim in pods and promote growth of the entire ecosystem.
Lisk Summary
Lisk may only be the kid brother to bigger blockchains like Ethereum and NEO, but it can stand on its own, thanks to strong partnerships and solid development. Instead of competing with others, Lisk is focused on playing nice with everyone, a strategy that fuels the price of its LSK token (which, in turn, fuels transactions on the Lisk blockchain).
Key Ethereum developers are working on Lisk, and the Lisk smart contract network operates similarly to Ethereum and NEO/GAS.
Lisk's partnerships include Microsoft, and it supports both Azure Cloud and JavaScript.
Lisk is a platform built to support sidechains, making it a solid choice for enterprise development.
The Lisk Foundation aimed for the fences with this blockchain, but they're already rounding second with the third base coach waving them to head home. Whether "head home" becomes a home run for Lisk cryptocurrency or leaves LSK hodlers with their heads low remains to be seen.
Still, this blockchain network has a solid future in a crowded market, so long as it keeps its head on straight as it grows.