Crypto and Cannabis: Dopplegangers Or Long-Lost Twins?
Will they continue to march in sync?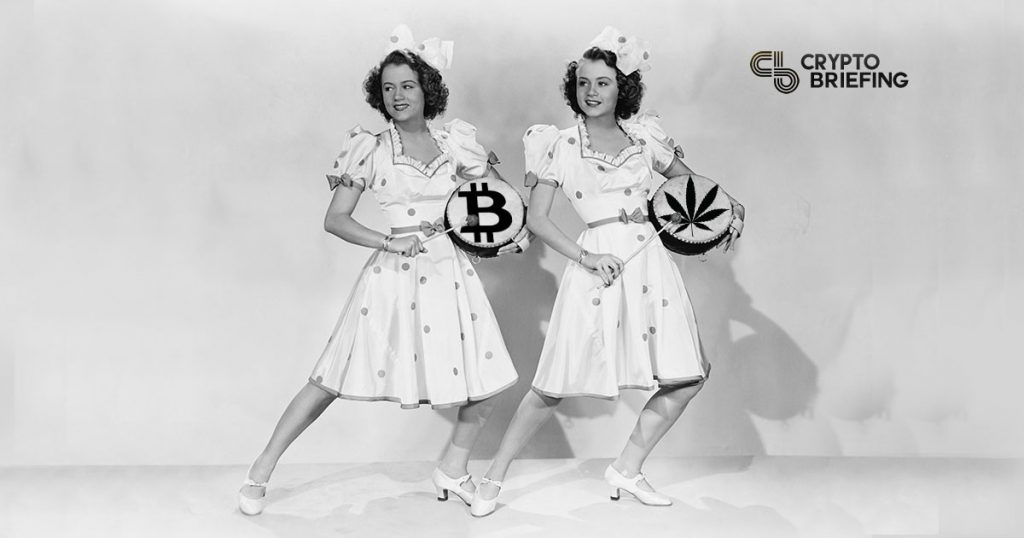 Crypto and cannabis appear to march to the same beat. Cannabis stocks tumbled last month, after a year of exuberant growth. Crypto prices suffered a prolonged 2018 winter, the hangover of which continues to plague the altcoin market.
While bitcoin seems to have emerged from the bear market to find stable support around the $10,000 mark, it remains almost fifty percent below its all-time high.
Meanwhile, cannabis stocks are suffering the consequences of their own bubble. The Alternative Harvest ETF (ETFMB) is down 45 percent. Bellwether companies Canopy Growth and Tilray have plunged 54 and 64 percently, respectively.
Both industries, it seems, share similar legal uncertainties and wild market rides.
---
Crypto and Cannabis and the Growing Pains of Fringe Industries
Marc Andreessen of Silicon Valley VC firm Andreessen Horowitz recently told regulators that cryptocurrencies are a fringe activity, similar to the internet was in 1992.
Likewise, cannabis first acquired medicinal and recreational legal status in Canada in October 2018, joining Uruguay to become the second country to legalize recreational use. In a number of states in the U.S.'s disintegrated legal landscape, it enjoys the same status.
But during Canada's much-heralded march toward full legalization, cannabis stocks went on a wild bull run in anticipation of explosive growth. After full legalization in most of the country (with Quebec still cautious on edibles), stock prices have come down to earth with an audible thud.
Some of the problems are industrial. Canada suffers from a lack of supply, insufficient infrastructure, and a rather dull line up of legal product offerings. Likewise, cryptocurrencies still operate on threadbare infrastructure that's too challenging for mass adoption.
---
Crypto Market Parallels
From their peak at the end of 2017 at around a $750 billion total market cap, the crypto industry has lost two-thirds of its value.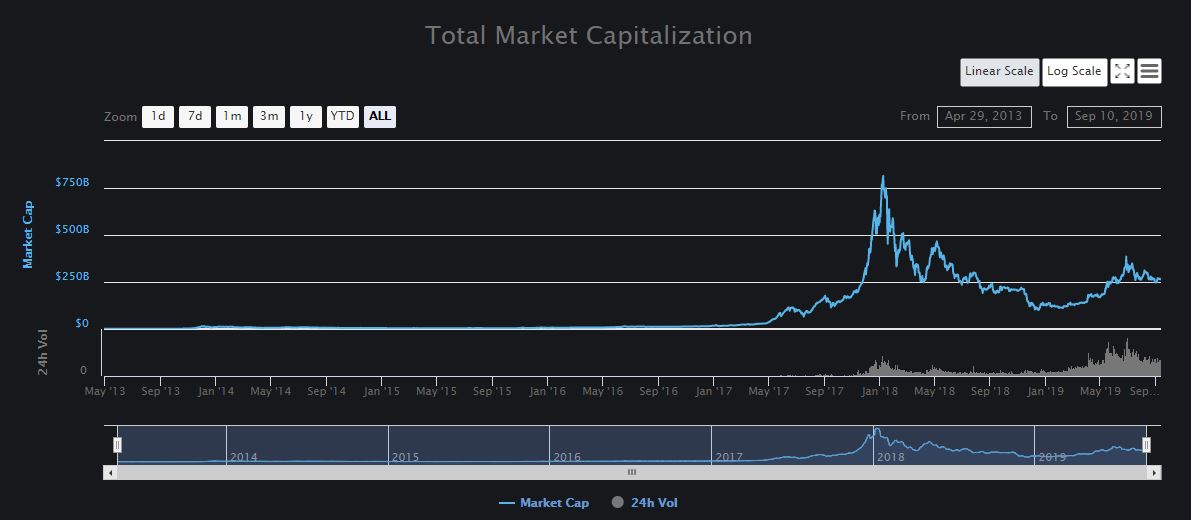 As regulators from around the world slowly loosen controls and develop sensible regulations, the largest market, the United States, lags behind.
That's especially true at the federal level. Medical marijuana is even legal in Oklahoma, so it is hard to see the national government holding its line for too much longer.
Even John Boehner, former Republican House Speaker and bête noire of the American left, seems to have come around. According to Motley Fool investment analyst Emily Flippen, Boehner "continues to say that representatives are coming around to legalization."
Both industries have also suffered banking relationship issues, with the flagship exchange Coinbase losing its prestigious relationship with Barclays. Cannabis companies, especially in the U.S., have had equally difficult problems establishing bank accounts.
In some cases, those shared difficulties have yielded mutually beneficial solutions. Companies like Alt Thirty Six are leveraging cryptocurrencies to "bank the unbanked" of the Cannabis industry, such as growers and dispensaries, as Crypto Briefing previously reported.
Crypto and Cannabis, by historical accident and thanks to the regulatory walls they both face, appear to be natural partners. It will be interesting to watch if one continues to mirror the other.