Alt Thirty Six Raises $10 M For Dash- Powered Cannabis Industry
Now that's what I call high tech.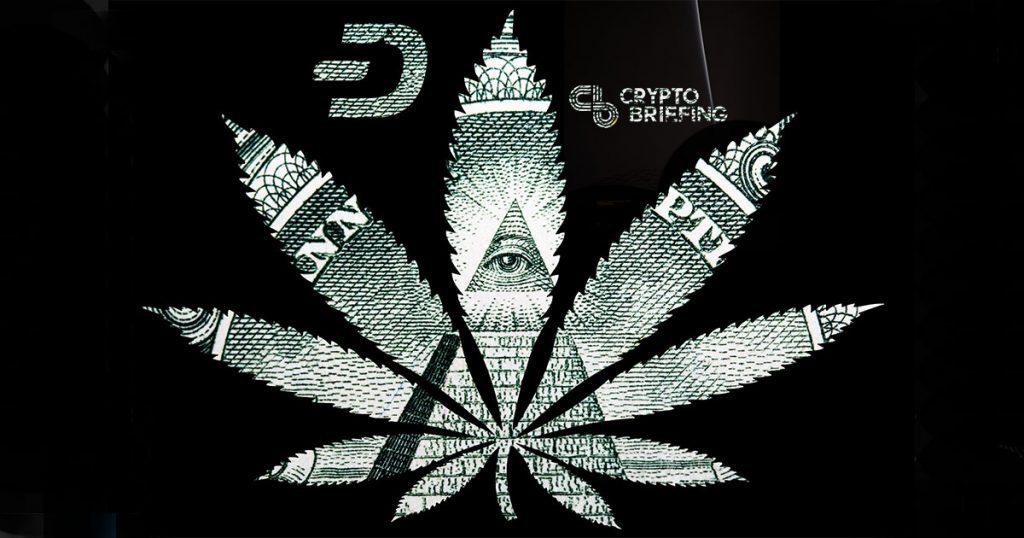 Digital payments and compliance platform Alt Thirty Six is dedicated to banking the rapidly growing $10 billion legal cannabis industry, and replacing their cash with cryptocurrency. According to a recent press release, the startup, which plans to leverage Dash to help the largely-unbanked Cannabis industry, has just secured $10 million in a Series A investment round.
Alt Thirty Six plans to use DASH to facilitate transfers and transactions at legal cannabis dispensaries, as Crypto Briefing has previously reported. Dash has already hitched its token's horse to VegaWallet, another crypto finance startup aiming to capture the underbanked but lucrative cannabis industry.
In both cases, successful implementation of the cryptocurrency could bring in widespread consumer adoption as pot businesses switch to Dash for secure transactions. Regular compliance is also a focus for Alt Thirty Six, as the company feels a fully aboveboard payments network will help drive customer acquisition.
"We are committed to revolutionizing the cannabis space by increasing access to compliant digital payments, making transactions easier and faster for all cannabis businesses," said Ken Ramirez, co-founder and CEO of Alt Thirty Six, in a statement. "This new Series A funding round provides us access to the resources we need to help facilitate our vision for one of the fastest growing industries in the country".
Dash's privacy, speed, and cost effectiveness potentially make it the ideal candidate to facilitate and support payments in the legal cannabis industry, which is booming despite the reluctance of major banks to serve "Cannabusinesses." Companies like Alt Thirty Six and VegaWallet show that cryptocurrencies can fulfill the role of a supporting payment network in virtually any emerging consumer market.