Crypto Exchanges Trade Dreams For Reality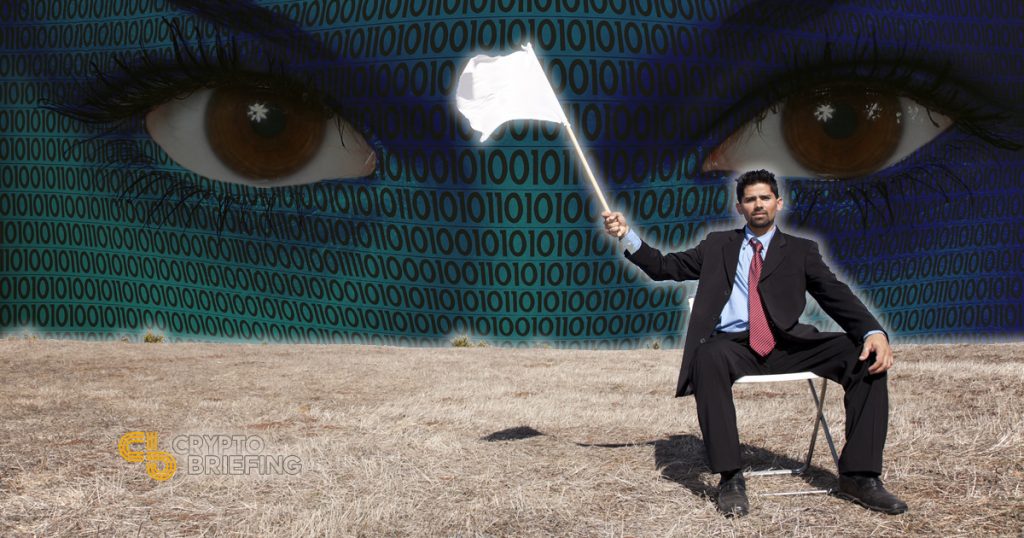 There's been a sea change in the crypto-world, as digital currency moves from the backwater to the mainstream. No longer an eclectic hodgepodge of hopeful libertarians and digital John Galts, the cryptocurrency community is now dominated by corporations which are toning down the rebellion and seeking institutional approval.
Coincheck Comes to Washington
Among the headlines swirling through the cryptoverse last week was the news that Japan's largest exchange was coming to America. Coincheck—whose prior claim to fame came from losing more money than Mt Gox—is planning a movie-style comeback in the United States. The Tokyo-based brokerage, which was bought out by Monex after the theft of $530 million in Nem, is also planning a fresh start at home, with an official license from Japan's Financial Services Agency.
There's just one catch. In order to reenter the good graces of the Japanese authorities, Coincheck had to end its services in privacy coins like Monero, Dash and Zcash, all three of which the FSA is doing its best to "discourage." Monero in particular was singled out as the "crypto for criminals."
Curiously, Monex's CEO picked an unexpected reason for the interest in the United States: the favorable regulatory environment. "Japan may seem like it's one step ahead in crypto, but in terms of deciding what's a security or a token and attracting institutional investors, the U.S. and Europe are moving ahead," CEO Oki Matsumoto told Bloomberg.
Et Tu, Bitfinex?
Another tiny tempest stirred in the crypto-teacup last week when Bitfinex, the sixth-largest exchange, notified users that their identities and tax data would be shared with the government. "Under the laws of the British Virgin Islands," Bitfinex told its users, "we are required to report certain account information to the BVI government,".
The news inspired a tiny Twitterstorm among users who favored the exchange for its lax KYC-AML policies. Whalepool, a loose network of online traders and market makers, "strongly disavowed" the capitulation and urged its members to withdraw their funds from Bitfinex.
But the flight scarcely dented Bitfinex, whose cold wallet is still overflowing with more than 191,000 BTC.
Coinbase Ready to Play By the Rules
But these moves were dwarfed by events at Coinbase, where America's largest Bitcoin dealer continued seeking institutional approval. According to the Wall Street Journal, Coinbase has approached US regulators to discuss the possibility of securing a banking license for the billion-dollar-per-year cryptocurrency exchange.
This overture was the latest shot in Coinbase's charm offensive with American financial regulators. A month earlier, Coinbase was entreating the SEC for approval to trade securities, in advance of a possible launch of ERC-20 and other grey-area tokens. Last year, the exchange relented in its legal battle with American tax authorities and identified its American clients to the IRS.
As Winds Change, Exchanges Are Sailing With Them
The idea that cryptocurrency exchanges would one day seek approval from the highest government authorities was once as outlandish as the possibility that approval would be granted. But now, as Bitcoin and the other digital currencies push at the doors of government regulators–and as those doors turn out to be unlocked–it's becoming evident that crypto is not such a financial taboo after all.
More to the point, this trend also shows a crypto community that's less interested in resisting the law than in submitting to reasonable regulation. If cryptocurrency were truly nothing more than a refuge for tax cheats, we would expect the exchanges to suffer worse consequences than a few angry tweets. To the contrary, the widest reaction seems to have been one of relief at another step towards crypto acceptance.
The author is invested in Bitcoin, Monero and Dash, which are mentioned in this article, as well as other cryptocurrencies and blockchain startups.