Dash and Bitrefill Aim To Meld Crypto And Mobile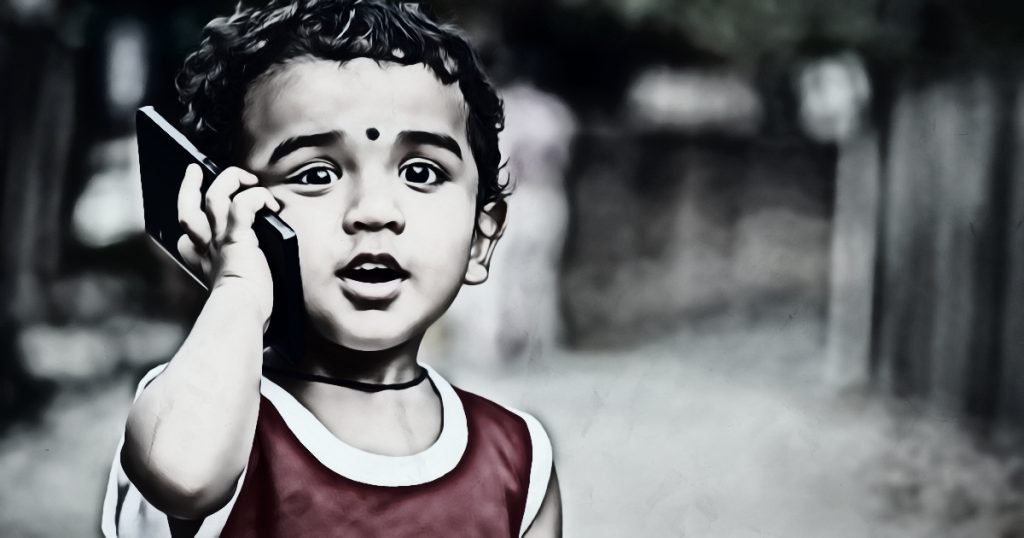 Dash and Bitrefill are teaming up as the worlds of cryptocurrency and mobile phones are rapidly converging. The Bitrefill service allows users to top up prepaid mobile phone credit directly with cryptocurrency, speeding up adoption rates by enabling the unbanked to circumvent centralized financial institutions.
The Bitrefill platform is currently the largest crypto payment platform that is focused on mobile phone top-ups in the market. The Sweden-based platform is backed by major market players such us Boost and Draper Associates, and boasts users in more than 160 countries worldwide— but it's not the only player in the industry. Uquid is a similar platform that supports an extremely diverse range of cryptocurrencies as well as offering crypto debit cards, but has recently taken a hit due to a Visa crackdown on crypto-cards and unplanned downtime.
Piiko is another competitor to Bitrefill, but a recent unexplained suspension of Bitcoin payments on the platform combined with high fees of up to 5% have made it a less popular solution.
Bitrefill, however, has retained its position as the cryptocurrency top mobile top-up platform due to the large number of countries supported and an apparent forward-leaning perspective on innovation in blockchain— in December 2017, Bitrefill performed the first real Bitcoin Lightning Network payment during an implementation test.
Mainnet Lightning Network paying my actual phone bill with actual Mainnet funds on @bitrefill. Speed: Instant. Fee: Zero. Future: Almost Here. pic.twitter.com/futhn502Lp

— Alex Bosworth ☇ (@alexbosworth) December 28, 2017

Consolidating their market position, Bitrefill today announced a partnership with Dash, a fast privacy-focused competitor to Bitcoin, aiming to deliver greater financial freedom to platform users in more than 160 countries.
The Bitrefill service currently allows users to pay with both Litecoin and Bitcoin for mobile phone recharges and monthly bills, as well as buy vouchers for popular gaming platform Steam. The platform has responded to increased consumer demand for Dash integration, as the cryptocurrency offers near-instantaneous transaction times and low fees.
"Dash's ability to transact at near Visa like speeds with our InstantSend feature, as well as enable double-spend protected transactions, make it ideal for commerce partners like Bitrefill," Bradley Zastrow, Dash's Director of Global Business stated on the partnership. "We offer a solution that eliminates fraud while also providing an extremely fast form of payment, critical to the user experience. As a bonus, Dash will soon be offering a 10% discount when buying either phone or Steam vouchers using Dash through Bitrefill's platform."
Dash and Bitrefill share similar perspectives on the impact of cryptocurrency on the underbanked and unbanked. Both companies possess a significant customer base in regions that suffer from severe hyperinflation such as Venezuela and Zimbabwe, and are used extensively as a replacement for insufficient financial services.
According to representatives of both platforms, the new partnership will allow the organizations to deliver more efficient lower cost payment methods to users and increase their expansion into developing regions.
Sergej Kotliar, the CEO of Bitrefill, has commented on the platform's new support for Dash payments:
"We service underbanked communities around the world, and Dash's InstantSend transactions and low fees will further help these communities. We look forward to working with the Dash community to make paying for prepaid mobile phones more affordable and efficient."
Dash is currently one of the top 20 cryptocurrencies by market cap, and is rapidly becoming a strong competitor to Bitcoin. In the last year, Dash has grown by more than 1000% in value, and makes consistent forays into the top 10 most valuable cryptos.
As a fork of Bitcoin, Dash is the brainchild of Evan Duffield, but places a heavy emphasis on the privacy of users. The Dash blockchain uses a unique anonymization strategy termed "conjoin mixing" that hides the owner of a transaction by combining multiple transactions together. Dash currently boasts a transaction per second speed of 48 tps, which is seven times faster than Bitcoin. Dash transaction fees are also extremely low, with an average of $0.10 per transaction.
The Dash development community is currently working on Dash Evolution, a decentralized equivalent to PayPal or Venmo that is designed to help the underbanked carry out "instant, secure and near fee-free transactions" from anywhere in the world.
Bitrefill To Corner the Global Crypto Prepaid Top-Up Market?
Mobile and crypto have an intertwined future. This is the beginning of a new paradigm in instantaneous, decentralized payments, with organizations such as Dash and Bitrefill pioneering new methods of value transfer that deliver real-world value to the unbanked and underbanked.
Taking the theory of blockchain and practically applying it to the everyday lives of average people may be the biggest challenge – and the biggest opportunity – in the market today.