Crypto Hedge Fund Records 10,000% Returns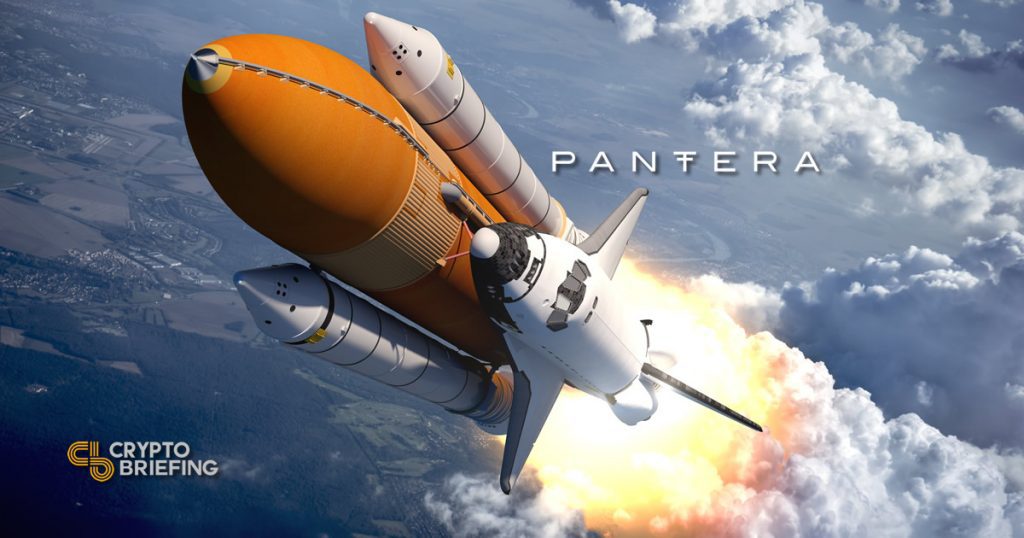 Move over, Warren Buffett. A crypto capital fund has just reported its earnings, and the gains make the Oracle of Omaha look positively nearsighted. Pantera Capital, a blockchain hedge fund with $700 MN under management, reported lifetime returns to their investors of over 10,000 percent.
The incredible profits were reported to investors in a Medium post by Pantera's CEO and co-Chief Investments Officers, Dan Morehead and Joey Krug. The fund celebrates its fifth anniversary this month, BTCManager reported today.
In their anniversary message, Krug and Morehead copied several messages that they had shared in 2013, when the fund was launched. Their predictions, which seemed wildly optimistic at the time, have since proved to be an understatement.
"I recognize that by normal securities market standards this statement sounds insane," Morehead admitted in 2013, when Bitcoin was worth $125. "I believe bitcoin will explode through $200 within the next 6–8 weeks."
He was wrong, but not by much. Bitcoin reached $205 USD on October 23rd, 64 days after Morehead's prediction.
At the time, Morehead justified his predictions by citing Bitcoin's novel applications: "Bitcoin is either going to be worth zero or $5,000 /BTC."
A few month later, Morehead wrote to investors again. "[I]t's like deciding whether to buy Microsoft back in the day at $0.20 a share," he said, when Bitcoin traded at $253. "The world's first global currency since gold and the world's only borderless payments system (frictionless to boot) at a market cap of $3bn? Now that Silk Road is gone, a new wave of sophisticated investors are entering."
---
How to make 10,000%
So what does it take for an investment to grow a hundred times in five years? Although much of Pantera's growth can be attributed to Bitcoin's meteoric rise, the company has fingers in many pies.
Most of Pantera's projects are familiar faces. You can spot all the crypto community's favorite sons and heaviest hitters: Bitcoin, Ripple, ZCash, Brave, and Augur, of which Krug was a co-founder.
But they've also invested in several less-known companies. It's not all "rat turds and baby brains," as Mr. Buffett would call it; many of them work in the real economy and take their revenues in dollars. The list includes manufacturers, like Filament, and money transfer companies like Coins.ph and BitPesa, which use cryptocurrencies to send internationally at a steep discount from traditional remitters.
Next stop $67,000?
Despite the downturn, Pantera's founders remain bullish on the cryptocurrency space. In April, the Fund predicted that Bitcoin would eventually return to its $20,000 high by the end of the year, with a surge to $67,000 by 2020.
We're normally wary of optimistic price predictions, but they have a pretty good record so far.
The author has investments in Bitcoin, Ethereum, and other currencies mentioned in this article.