Crypto Hedge Fund Growth Undermines Nouriel Roubini FUD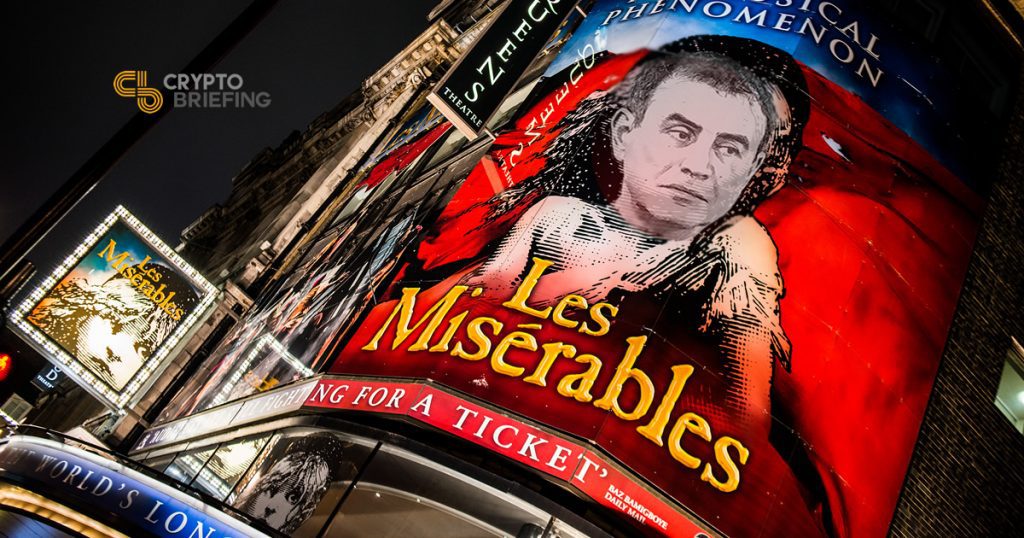 Depending on who you ask, cryptocurrency markets are either about to take off or on the brink of an implosion. Today we saw hints of the latter, but the fact is that while the market is making up its mind, many fund managers have already taken a side: one in every five hedge funds is a crypto hedge fund, researchers have found.
Fund managers do not typically throw away their money on "the mother and father of all scams and bubbles", as crypto was explained away today at a Senate hearing by the usual suspect – Nouriel Roubini.
While retail investors may see a market in collapse, colored by major losses in 2018, it's clear that those whose job it is to see market opportunities are rushing to pick up the pieces.
According to a report by Crypto Fund Research (CFR), 2018 saw the launch of 90 new hedge funds focused on cryptocurrency products like bitcoin (BTC) and Ether (ETH).
Citing data from Hedge Fund Research, the report predicted that a total of 600 hedge funds will be launched in the entire course of the year, with crypto-focused funds projected to total around 120.
Although they comprise a growing percentage of new money, crypto funds are vastly outnumbered in the world of institutional capital. Of over 9,000 hedge funds currently in operation, only 303 of them deal in cryptocurrencies or digital assets, CFR found. Moreover, with $4 billion under management, crypto hedge funds only account for a tiny drop in the $3 trillion hedge fund bucket.
Hedge funds comprise just under half of existing crypto funds, which also include venture capital and private equity funds.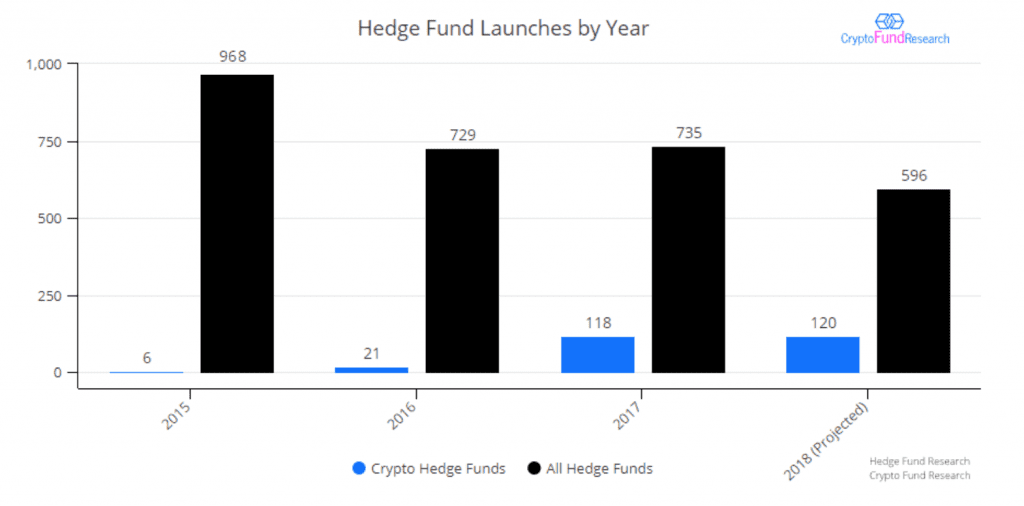 The data appear to justify high expectations for future gains, even in the face of short-term pessimism. Pantera Capital, one of the leading cryptocurrency investment funds, lost over 73% this year. Those kinds of losses would have been extremely discouraging….if they had not been balanced by lifetime returns of over 10,000%.
"Cryptocurrency prices have been in a bear market for the better part of the year and regulatory uncertainty persists in much of the world," said Joshua Gnaizda, founder of Crypto Fund Research, in a statement to Crypto Briefing. "Yet these seemingly unfavorable market conditions have not deterred managers from launching new crypto hedge funds at a record pace."
The fact that 'serious money' is coming into crypto, and staying, may be a sign that blockchain and digital currency are due for growth.
Despite heavy losses this year, the number of long-term investments in the blockchain space appears to indicate that serious money considers crypto a serious bet. "While we don't believe the rate of new launches is sustainable longer-term," Mr. Gnaizda says, "there are currently few signs of a significant slowdown."
The author is invested in Bitcoin, Ethereum and other digital assets.
Image: Nouriel_Roubini_-_World_Economic_Forum_Annual_Meeting_2012.jpg: World Economic Forumderivative work: Connormah (talk | contribs) – This file was derived from: Nouriel Roubini – World Economic Forum Annual Meeting 2012.jpg:, CC BY-SA 2.0, https://commons.wikimedia.org/w/index.php?curid=18227910