Crypto Leaders Head To Washington For "Blockchain Education"
120 Blockchain companies to participate in blockchain education day.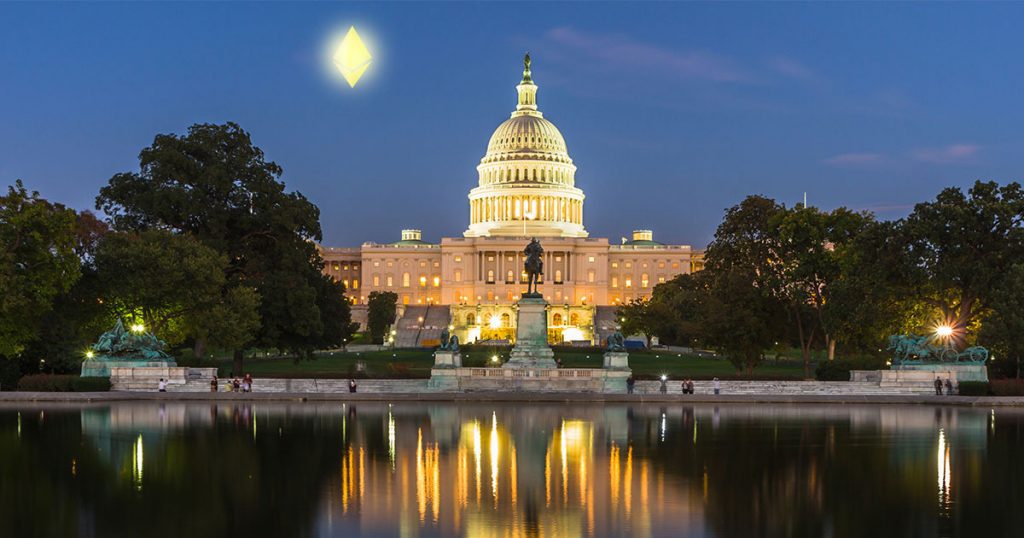 Cryptocurrency is back on the congressional calendar. As Facebook prepares to enter the space, the American President is now tweeting about crypto with the same careful deliberation which he normally reserves for immigrants. Meanwhile, DLT companies are headed to Capitol Hill, in order to make the case for decentralization at the third Blockchain Education Day.
The event, scheduled for Thursday, will be organized by the Chamber of Digital Commerce, the largest trade association for the blockchain industry. More than 120 business leaders are heading to Washington in order to advise and inform legislators on DLT's potential for industries like insurance, advertising, financial services and supply chains.
It's also a chance to advocate for more comprehensive legislation and regulation. U.S. regulators and tax authorities have struggled to provide clear guidance on the new asset-class, which has caused many entrepreneurs to avoid the country altogether.
"Regulatory issues continue to be one of the greatest challenges to the adoption of blockchain technology and widespread support from policymakers is critical to its success," explained Perianne Boring, who founded the Chamber in 2014. "I look forward to welcoming our members to Washington this week as we celebrate five years of blockchain advocacy."
Although Congress is finally taking notice of the new technology, it's not yet clear what trajectory legislators plan to take. As a case in point, a draft bill titled the "Keep Big Tech Out Of Finance Act" has surfaced from the House Financial Services Committee, apparently intended to prevent Facebook and other tech giants from launching their own cryptocurrencies. At the same time, the Senate Banking Committee is preparing to grill Calibra's blockchain head on the proposed virtual asset.
But representatives are also seeking to resolve some of the unanswered questions about cryptocurrency's legal status. Rep. Tom Emmer, co-chair of the Congressional Blockchain Caucus, recently re-introduced legislation to protect taxpayers with forked digital assets, like BTC, BCH or BSV.
The education event will allow pro-blockchain forces to measure their strength and set their sails, while connecting with legislative figures. "I am proud to have witnessed the growth of this incredible organization and its positive impact on the industry over the last five years," said Matthew Roszak, chairman of the Chamber of Digital Commerce. "The collaboration with its membership has resulted in powerful resources and tools to help move the blockchain ecosystem forward."
Blockchain Education Day will be sponsored by several leaders in the crypto space, notably eToro, CipherTrace, and other DLT-focused startups.