Tour de Crypto Co-Founder Offers Legal Advice on STOs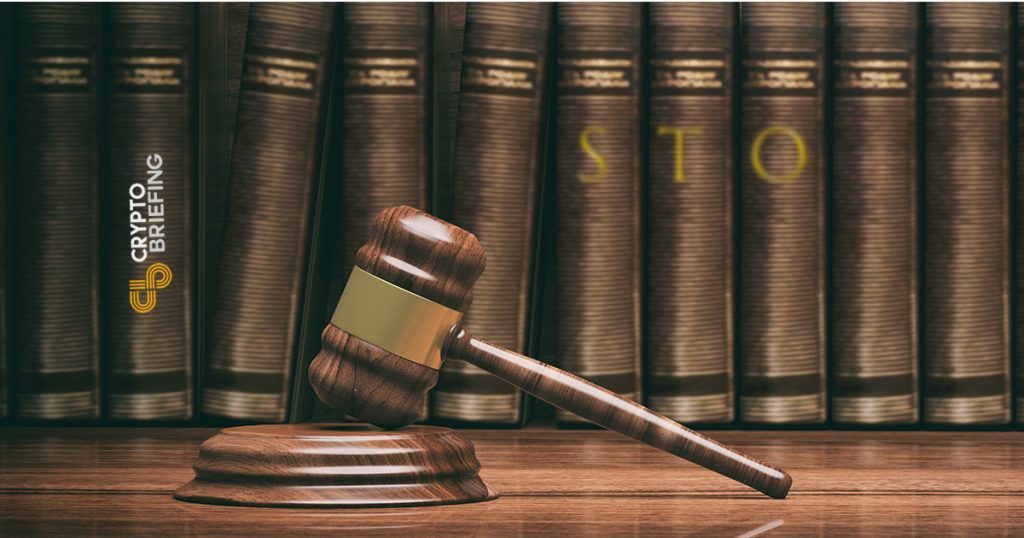 Last year was a busy year for Blake Rizzo, and it looks like 2019 will continue with his foot firmly on the gas pedal.
As well as heading charity affairs at Tour de Crypto, a platform that educates charity organizations and the general population on cryptocurrencies, Rizzo is also executive director of the Houston Blockchain Alliance, legal advisor to the Litecoin Foundation, and an attorney and charity advisor for Rapids, a decentralized platform that combines technologies of social media with blockchain technology.
You'd think he'd have his hands full, but it seems there's always room for one more.
Now, in a bid to offer legal advice to those who need it, Blake has opened his own law firm, focused on the ever-changing world of blockchain technology. As a blockchain and digital security attorney, his office is specifically looking at digital currencies, Security Token Offerings (STOs), and the tokenization of assets.
---
Guide in a Legal Wilderness
Prior to getting involved with crypto in 2017, Rizzo spent 20 years practicing law and was involved in high-stake, multimillion dollar commercial and bankruptcy litigation. Some of his cases involved securities, breaches of fiduciary duties, and deceptive trade practices, among others.
However, what started as crypto curiosity soon saw Blake falling down the rabbit hole, with his eventual involvement in various blockchain and crypto foundations.
Rizzo described a "life-changing" epiphany at last year's World Crypto Conference. As the conference came to an end with an #CryptoKindness party at Omnia Nightclub in Caesars Palace, Rizzo found himself outside on a balcony with the Tour de Crypto team, looking at the Paris Casino Eiffel Tower.
"As I stared off into the distance, it became clear to me that I was destined to completely immerse myself into the industry ," Rizzo said. "It was at that moment that I decided to open my own law firm to focus on blockchain and digital securities work." When he returned to work the following Monday, he told his partners that he would be leaving.
The main objective of his new firm, he told Crypto Briefing, would be to help clients navigate the process of creating, marketing, and launching regulatory-compliant STOs and asset-backed tokens.
"We've been through many failed ICOs and outright scams that tarnished the market," Rizzo added, comparing today's STO industry to that of the post-Pets.com era of the internet. "Sound legal advice in the STO market is desperately needed and it's exciting to be in on the ground floor of the most disruptive – and ultimately more powerful – technological shift since the internet."
---
Security Tokens: Crypto's Next Step?
Over the last few years, security tokens have become a buzzword in the crypto space.
Unlike an initial coin offering, or ICO, which issues utility tokens to investors in return for money to grow a business, an STO is a crypto token that represents a stake in a business or a share of the profits to the token holder.
And with ICOs declining in popularity following the 2017 bull run and crackdowns from the U.S. Securities and Exchange Commission, projects are turning to STOs. So much so, that Michael Nye, founder of Elevated District Media, took to Twitter to say: "Listening to people pitch their STO's right now. It sounds exactly like the 2017 ICO pitches."
Of course, while some may be dubious of this latest phase, others are hopeful that STOs can deliver a legally compliant form of growth for the crypto market. Not only that, but many believe tokenised securities will grow into a trillion dollar industry. One of whom is Rizzo.
"The STO market is in its infancy right now," he said. "This is no longer the ICO wild west. Companies must seek sound legal advice and assistance to make sure they are regulatorily-compliant throughout the entire process. Like many others, I do believe tokenised securities will evolve into a trillion dollar industry, but right now we must focus on infrastructure."
Some of the services he provides to clients include providing them with the latest regulatory updates from the SEC and the Commodity Futures and Trading Commission (CFTC), advice on KYC-AML compliance, as well as legal review of development plans, whitepapers, marketing materials, and press releases to ensure they comply with applicable laws and regulations. They also provide ongoing support on key regulatory challenges, including whether ICOs are considered securities under U.S. federal and state laws.
"When launching an STO, it's important to hire a lawyer that understand tokenomics, is up-to-date on the quickly changing regulations and has access to the right platforms and people," Rizzo said.
---
Keeping Busy
Having been involved in the blockchain and cryptocurrency space for the last few years, Rizzo has been able to establish many relationships, all of which he can leverage for the benefit of his clients. "I have assembled a great team of CPAs, marketers and publicists from the blockchain and cryptocurrency space ready to help our clients take the fully compliant route to tokenization," he said.
With such a new and emerging market, Rizzo admits that it's hard to speculate how much work he'll receive, but he does envision multiple STO deals this year and many more in the years to come.
"In the first month at my new firm, I began discussions with seven different groups about the tokenisation process," he told Crypto Briefing. "Although the projects are in different stages, they all understand the need for a regulatorily compliant STO. I think the sentiment is the same across the industry and I imagine STO work being the linchpin for my firm."
On top of that, he is in talks with a group of people in Houston to form a complete one-stop shop for token creation, technical development, fundraising, and SEC compliance.
With security tokens already attracting regulatory scrutiny, there should be no shortage of clients. If Blake Rizzo didn't have enough work to keep him busy before, he'll certainly have his hands full now.
---
The author is invested in digital assets.