Crypto Market Sees $55 Billion in Capital Outflows, Bitfinex Report
Outflows began before the flash crash and Greyscale's ETF news.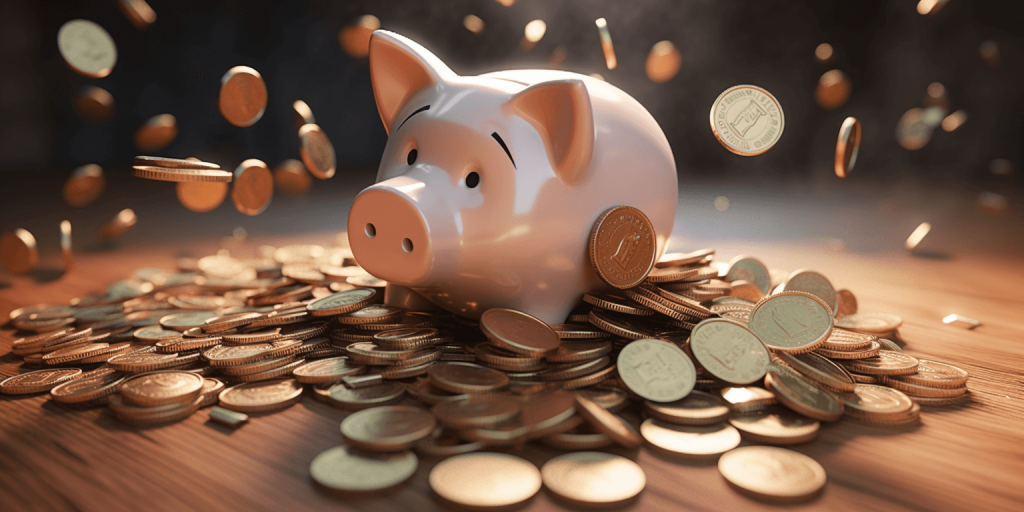 This week, crypto exchange Bitfinex published a report revealing that the crypto market experienced significant capital outflows in August, totaling around $55 billion.
An analysis of the aggregate realized value provides insight into overall capital movements by looking at the realized value of Bitcoin and Ether along with the combined supply of major stablecoins like Tether and USD Coin. Realized value is a metric that calculates a coin's worth based on its last traded price, rather than its current market price.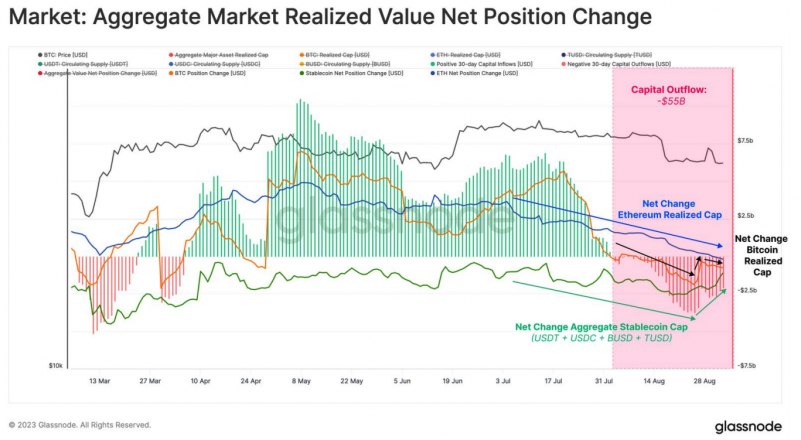 The report also points out that event-based volatility has reemerged in the crypto sector, as demonstrated by the major price swings prompted by the August 17 flash crash and Greyscale ETF news pump.
"We believe that while volatility metrics continue to be low, the liquidity crunch in the market has allowed isolated events to have a bigger impact on market movements," wrote Bitfinex analysts.
However, according to Bitfinex, the crypto market had already begun seeing capital outflows in early August, before the flash crash and ETF news events occurred.
Bitcoin prices are up 2.2% for the week according to CoinGecko, despite a 1% dip in the last day.