Major Crypto Media Outlets Caught Red-Handed Selling Fake News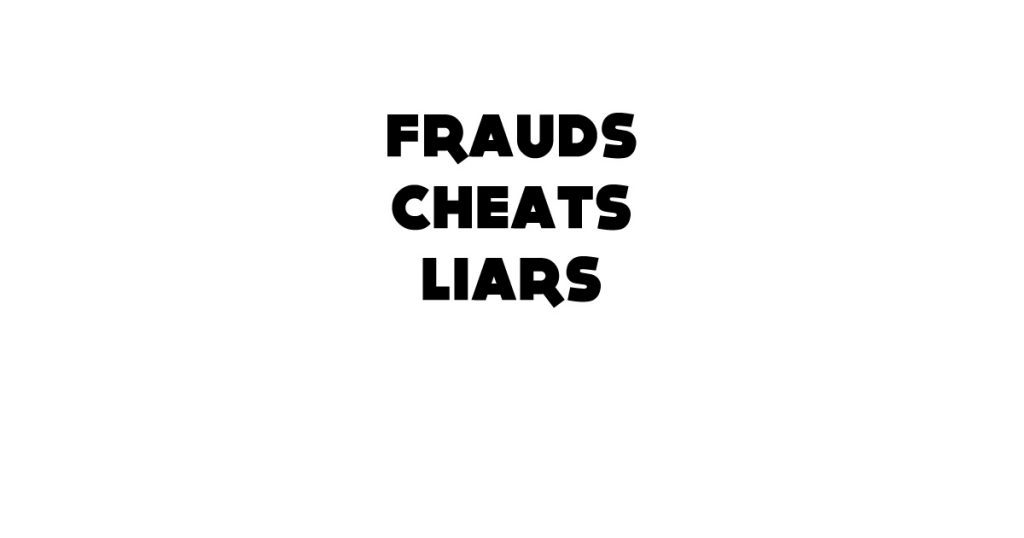 What does AMBCrypto have in common with BTCManager, Bitcoinist, Cryptovest, and NewsBTC? Two things: they're in crypto, and they pretend to be news sources.
An investigation by Corin Faife for Breaker revealed the startling truth about crypto media today. Half the media he contacted would run paid stories without revealing to their readers that they were planted for cash.
Posing as a Russian named 'Nikolay', Faife contacted 28 outlets and 22 replied. Of those, 12 conclusively demonstrated that they were willing to abandon any semblance of journalistic ethics, or duty to their readers – they agreed to publish sponsored content without labeling it as such, quoting him anything from $240 to $4,500 to run his 'news' as real editorial.
---
Why Is Fake News In Crypto So Important?
Paid content is the armpit of publishing. It's everywhere. "Native advertising", it's been euphemistically called by those in the marketing world. "Sponsored posts" are almost ubiquitous in the crypto world – press releases that look like real news, often shuffled into the deck along with the actual reporting that some of these media purport to pursue.
It's an unpleasant, and yet necessary, aspect of publishing today. Ad revenue is down, so publishers seek money elsewhere. And so long as it's clearly labeled, it's relatively harmless. Most sponsored content gets far less attention than the real news.
But running paid stories as real news demeans the entire sector, and is one of the reasons the mainstream media is so deeply unimpressed with our cottage financial industry. Professionals can smell a paid shill a mile away, and if that shill isn't clearly identified (hey, Las Vegas rules!) they will walk away without playing a hand.
And that's not the worst of it – unlabeled paid stories cost readers money. If I read a news story that suggests a strong new partnerships between two companies, or a new technology development, I might be interested in investing in that company. But if the story is simply a scam, an opportunistic person or entity looking to pump and dump a token? That hurts me. It hurts the industry.
Corim Faife noted in a message to Crypto Briefing that "As for the markets, I think it's clear that false information is very damaging for investors trying to assess a product. What I hope is that this will help readers to focus on outlets that are upholding high journalistic standards, and demand transparency and accountability from those that aren't."
---
Lies, And The Lying Liars…
What Faife discovered isn't news to those of us who live and work in crypto. Faife discusses emails that he's been receiving for years, requesting access to editorial for cash – I receive those emails almost every day. Last year, our team was offered $40,000 in Bitcoin to review one ICO project. (We refused – as we always have, and always will.)
Faife, however, was able to persuade a number of media outlets to divulge that they would take the money. Perhaps you'll recognize the names.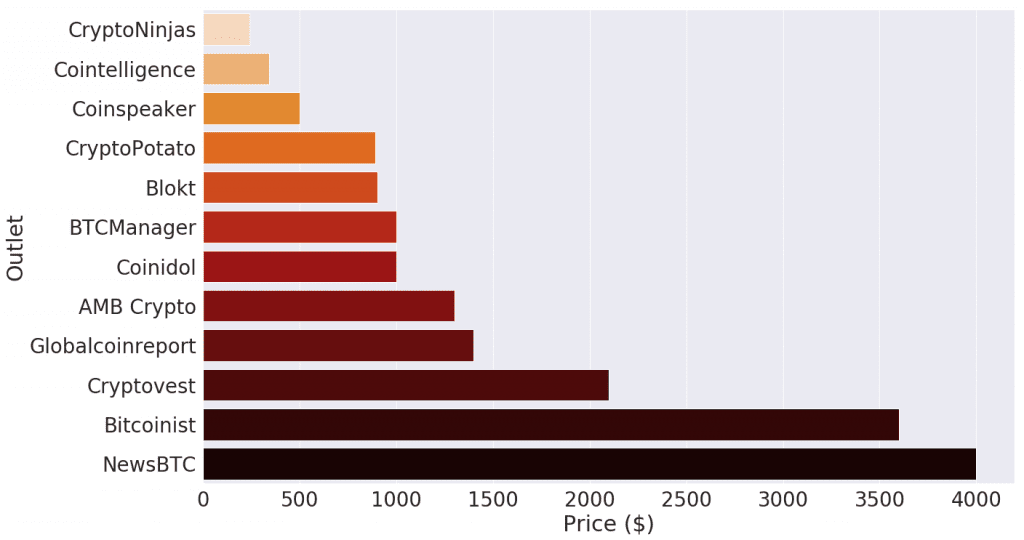 Although Faife didn't get a clear indication of Cointelegraph's stance, he reported that "…instead of discouraging 'Nikolay' from seeking to pay for coverage, a member of the business team was happy to point us towards some sites in the Cointelegraph Media Group that did."
Cointelegraph, it should be noted, is the highest-ranked crypto outlet in the world by number of readers.
Faife explained that "As a journalist, it both saddens me, and angers me too. The fact that some publications will skew their coverage for the right price undermines faith in journalism as a whole – and makes the job of honest reporters harder."
In an escalation of this 'pay-for-play' mentality, two journalists at Crypto Briefing were approached earlier this year by a well-known crypto exchange that offered them cash in return for favorable stories. Once again, they refused.
Faife was also quick to point out that some media companies offered him a blunt refusal to engage in the scheme. BraveNewCoin, Coinjournal, CryptosRus, CCN, Mineable, Oracle Times, and ZyCrypto were all singled out. We also commend them.
---
What Do You Do About The Fake News Crypto Media?
It's simple. Stop reading them.