Crypto Media: What We're Reading This Week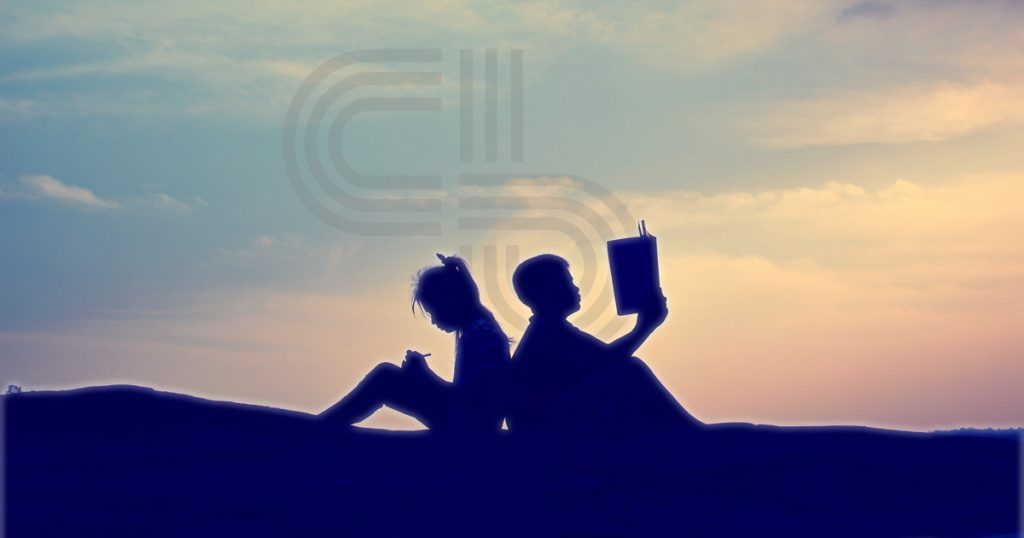 Mainstream media, financial bigwigs, and Congressman Brad Sherman never tire of eye-popping displays of moral sanctitude as they proclaim Bitcoin to be a digital pyramid scheme; the scam of the century; something that needs to be outlawed to protect the 'kidz'.
Although blown out of proportion, there's no smoke without fire. Blockchain is supposed to introduce a whole new standard of transparency, but the industry's media doesn't always follow the same rules.
Robust, honest and fair journalism is needed in any sector, but especially in cryptocurrency. Misinformation and 'fake news' bandied around by popular pundits is all too common; it not only distorts the public's perception of the industry, it creates hostility between media and industry figures.
Where there needs to be an open dialogue between journalists and projects, the latter have turned their backs on the former. David Sonstebo's attack on the media was naive to be sure, but it highlighted frustration from hostile and unfair reporting.
Mike Butcher, TechCrunch's editor-at-large, has said in the past that the "real problem" with crypto media is the substantial number of writers paid to write positive reviews about projects.
(Note: This writer, along with another staff member, was recently approached by a major industry player and offered up to $1,000 to create positive news stories around their token. Both writers immediately reported this to our editor, and a follow-up story will be published on Crypto Briefing.)
The real problem is that the majority of "crypto media" is full of "pay to play" posts where "journalists" (typists more like) not only hold crypto but are paid in crypto publish press releases – which is basically corruption. Zero transparency.

— Mike Butcher (@mikebutcher) April 27, 2018
Although there are a lot of bad actors who'll continue to take payments for positive reviews – *ahem* John McAfee *ahem* – there's a promising trend toward honest and accurate crypto news site we read and respect.
We've pulled together some of our favorite news sites, aggregators and Twitter accounts (in no particular order) that value the importance of transparency and integrity.
So without further ado, here they are:
---
CryptoSlate
Founded in 2017 and based in Seattle, CryptoSlate's goal is to provide a comprehensive overview of the industry with a full coverage of developments in blockchain and cryptocurrency news, ICO information, as well as a list of upcoming conferences and events.
Its strong editorial policy highlights unbiased reporting as well as clear rules on advertising, that include vetting advertisers and their teams: they won't work with any project that offers extra bonuses for positive coverage.
---
Trustnodes
Trustnode looks at cryptocurrency and blockchain from a variety of angles. Not only do its journalists look at the technology from a political and financial standpoint, the site also has verticals examining how the technology could be implemented into the broader world of industry and art.
The site funds itself through advertising and a premium subscription which enables it to bring quality news articles that its readers can rely upon.
After all, it's in the name.
---
CryptoPanic, CoinSpectator, CoinNA and CryptoControl
News aggregators are really useful for the latest developments. They hold sway because they present snapshots of the crypto industry in toto.
Four of the best out there are CryptoPanic and CoinSpectator, CoinNA and CryptoControl. Not only do they help take the overall temperature of the market (literally, as you can see below), they also curate anecdotal evidence and thoughts from some smaller outlets, helping to expand your knowledge of the market and the media within it.
They all work a little differently – for example, each news source that is linked to on CoinNA.com is objectively reviewed by staff. (They refer to themselves as "an independent search engine" and, like us, do not accept payments for promoting news or content.)
CryptoPanic has stringent guidelines that allow paid members to vote beyond the free capabilities (bullish, bearish, like and dislike) – which can help the owners identify sources that persistently push 'toxic' stories, and take action against them.
And there are apps for that, too…
New entrants to the scene are always welcome – and some, like Blockfolio and MyToken, are bundling news aggregation and curation with portfolio tracking and other crypto trading applications.
Blockfolio has also integrated direct news from the source – their Signal product allows project teams to communicate with people who follow their tokens, without intermediaries. While this may suggest that Blockfolio is aiming to put people like us out of business, that's not quite the case: their partner teams are simply offering updates without requiring potential investors to stay glued to Twitter all day.
MyToken has a nice introductory video that demonstrates how they intend to woo novice crypto traders, as well as sophisticated tools for the more experienced cryptocurrency savant.
It can be really hard sometimes to identify significant stories when they are bundled together with reams of useless information. These aggregators help bring clarity to the sector – and, in the case of CryptoControl, a welcome change from the ordinary when it comes to viewing the cryptosphere.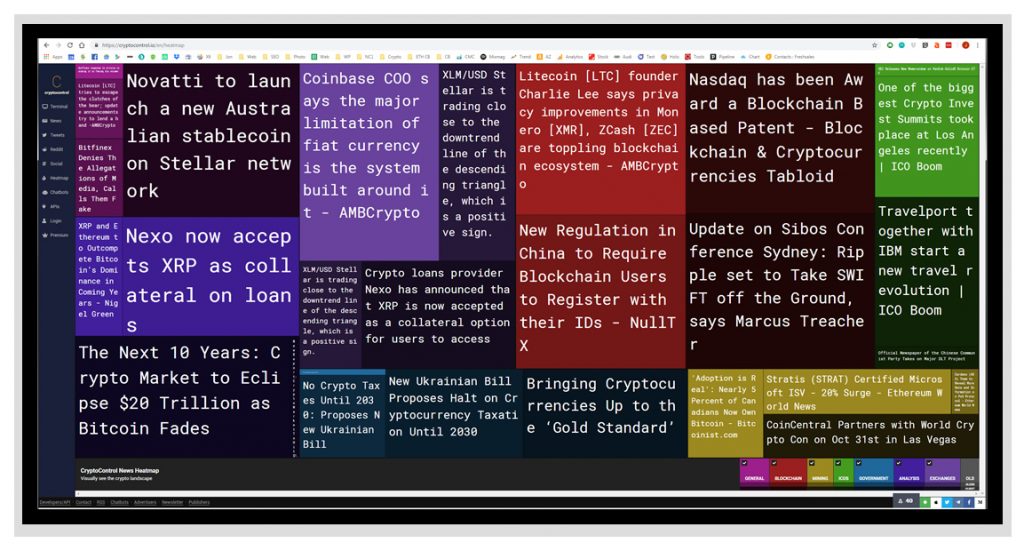 ---
CoinDesk
These guys are the undisputed heavyweights of cryptocurrency coverage. Based on the East Coast, CoinDesk employs writers all around the world to provide fast, accurate coverage of all important developments. Although owned by Digital Currency Group, CoinDesk has a clear transparency statement that highlights the media outlet's independence from the parent company.
They are well-known for being the organisers of the Consensus Conference held every year in New York's Midtown. Having started off as a niche convention, over the last three years Consensus has grown to become the most important event in the industry's year. In 2018, nearly 10,000 people attended, three times more than last year.
---
Masters Of Crypto
If you're tired of Reddit becoming a more onerous platform than it used to be, with minimum karma requirements and angry moderators, there's always Masters of Crypto Bitcoin Forum. Having asked more than our share of beginner questions on various subs, we were delighted to see that on MoC "…there is no such thing as a 'stupid' question". For newbs, some Reddit forums have become downright hostile to understandable ignorance – and yet the mods continue to complain about a lack of adoption. Hopefully MoC is able to foster a community that actively seeks out new recruits to crypto, and treats them with respect.
---
Charles Hoskinson (Twitter)
Formerly the head of the Ethereum Foundation, Hoskinson has since become the CEO of Input-Output HK (IOHK), the lead development company behind the Cardano platform.
Hoskinson's breadth and depth of knowledge in all things crypto and blockchain-related makes him one of the best to follow on Twitter; he also uses it to posts regular updates on Cardano's development progress. https://twitter.com/IOHK_Charles
---
Bitcoinist
One of the more venerable crypto-media sites, Bitcoinist's purview covers a wide range of stories to do with cryptocurrency and blockchain.
The site says it has a keen commitment to accurate and unbiased news as well as keeping a wide berth of sensationalist reporting. Don't let the name fool you, its worth a read to get a full-profile on industry news.
---
Hacker Noon
The computer geek's Medium, Hacker Noon works along the same lines. Being a blog site, it invites people from all walks of life to submit their own stories and op-eds.
Although not the place for breaking news or rolling coverage, Hacker Noon benefits from its looser organizational structure. The best articles are the longer reads that challenge preconceptions or assumptions.
A 2015 review of David Foster Wallace's Infinite Jest said the reader would finish the work not necessarily wiser, but with a whole new life-perspective; with its thought-provoking and left-field articles, we can't help thinking the same thing with Hacker Noon.
---
Crypto Links
Sometimes it does exactly what it says in the title… Crypto Links is a comprehensive resource that helps you find a site that matches your interests. As well as the obvious links, it delves into some unusual corners to turn up fascinating (and highly distracting) visualizations, airdrops, MeetUps… I could go on.
---
The Influencers
Some people are just ubiquitous enough within the industry that you can't help but notice them. We put a shortlist together here a while back – but please note, a mention does NOT remotely equate to an endorsement (at least for some of them!)
---
The Block
Ha ha! Not really.
1/ At Mike Dudas' suggestion, I'm trying to read #crypto publication @theblock__ – but it makes my head hurt. Not because it's very clever, but because it's just terrible. Rumor, innuendo, 'insider scoops' based on Telegram whispers.

— Jon Rice: Editor @Crypto_Briefing (@JonRiceCrypto) March 26, 2019
Disclaimer: The author is not invested in any cryptocurrency or token mentioned in this article, but holds investments in other digital assets.