Crypto In, Politics Out: How Jack Dorsey Outplayed Mark Zuckerberg
One small step for Dorsey, one giant leap for cryptokind.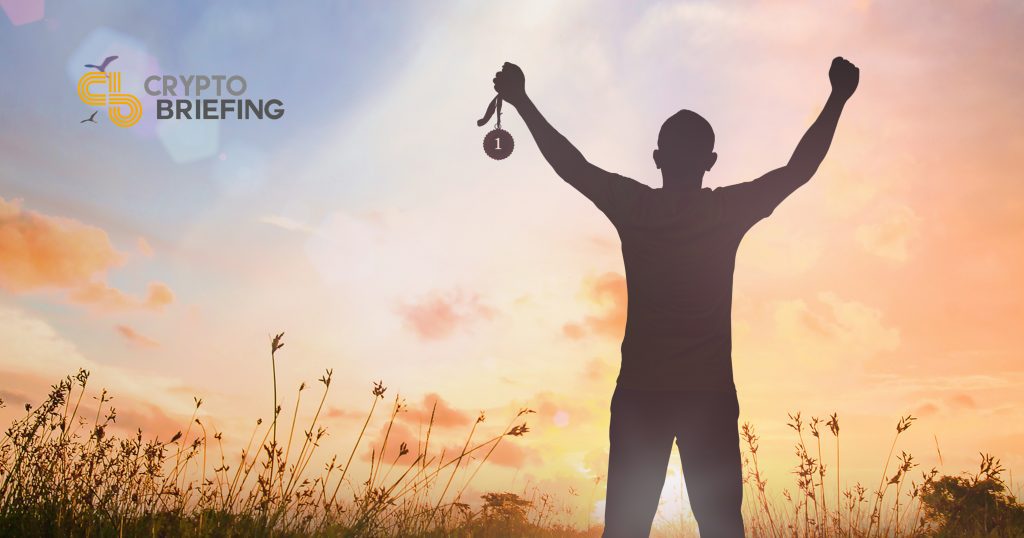 There is a new exchange on the block, and it has some heavily pro-Bitcoin, anti-political ad supporters behind it. Jack Dorsey has simultaneously banned political ads from Twitter and invested in CoinList Trade.
CoinList began life as a token sale platform, helping startups raise capital in compliance with regulations on a trusted platform. Its aim was to "provide… financial services so that token creators can focus on what they do best: building world-changing products."
In the rough seas of regulatory uncertainty, the platform, according to Kadena CEO Will Martino, "made the process of managing the regulatory flow for investors incredibly easy. The team has been great to work with and incredibly responsive."
The platform was instrumental in helping fund a number of inspiring projects. These include Filecoin, Blockstack, Algorand, and Origin.
---
Jack Dorsey Endorses the Road Ahead, Bans Political Ads
Now, it is embarking on the next leg of its roadmap: launching a crypto exchange to be named CoinList Trade. And on the eve of his decision to ban political ads on Twitter, Jack Dorsey has made an investment in the company to help it build out the new trading platform.
We've made the decision to stop all political advertising on Twitter globally. We believe political message reach should be earned, not bought. Why? A few reasons…🧵

— jack⚡️ (@jack) October 30, 2019
Dorsey's reasoning for banning political advertising is nuanced and spans a string of tweets. The central message seems to be that earned, and not bought, media is more appropriate in politics.
As the founder tweeted: "This isn't about free expression. This is about paying for reach. And paying to increase the reach of political speech has significant ramifications that today's democratic infrastructure may not be prepared to handle. It's worth stepping back in order to address [that]." The changes will take effect on November 22nd.
Twitter shares fell around three percent on the news, while Facebook shares rose three percent, with investors anticipating the loss of political ad revenues impacting Twitter's bottom line, and boosting Facebook's as the campaign season heats up.
But the decision does place a lot of weight on the shoulders of Zuckerberg, who can expect to be asked if Facebook will follow Twitter's lead.
---
Speaking of Zuckerberg's Shoulders…
Jack Dorsey has thrown Zuckerberg the simultaneous curveball of now being the owner of a soon-to-be-launched crypto exchange. It comes within months of the announcement of Libra, the much-maligned Facebook-backed project to create a global cryptocurrency.
Libra has been preemptively banned in Germany and France. It has lost the involvement of major payment processors in Mastercard, Visa, and PayPal, and has had Zuckerberg forced to testify before both the Senate and Congress in the U.S.
Dorsey, meanwhile, has been lauded for his stance on Bitcoin in particular, about which he said in an interview with Quartz, "The fact that it's meant to be deflationary, meant to incentivize savings instead of spending, I think is a net positive for the world and how we think about consuming."
Dorsey's Square Cash has also begun preparing to enable Bitcoin transactions on its payments app, having assembled a team of developers to explore the company's integration with cryptocurrency. And with his investment in CoinList Trade, Dorsey has now fully declared his hand.
---
CoinList Trade Soon to Begin Operations
The enigmatic Silicon Valley veteran told The Wall Street Journal that "Crypto needs a trustworthy platform for launching new projects. CoinList leads the industry in that role, and trading is a logical next step."
San Francisco-based CoinList Trade will initially support trading in the tokens it has helped create, along with Bitcoin, Ether, and USDC. It also plans to offer fiat-crypto on and off-ramps, with USD wallets and crypto trades against the U.S. dollar part of the platform's planned suite at launch.
It currently has a waiting list of around a thousand traders wanting to join the platform and will operate in 38 U.S. states and a number of countries worldwide. Its latest funding round was led by Polychain Capital, with Dorsey and Collaborative Fund joining in.
Dorsey has long been an advocate for cryptocurrency as money for the internet and a Bitcoin maximalist, buying $10,000 worth of BTC every week. Now with his toes dipped into a pending exchange and turning his back on political advertising revenue, it's fair to say Dorsey has managed to out-Zuck his social media rival both when it comes to digital assets and in avoiding the ire of regulators.