No Lambo For You: Crypto Is Not A Magic Gateway To Untold Riches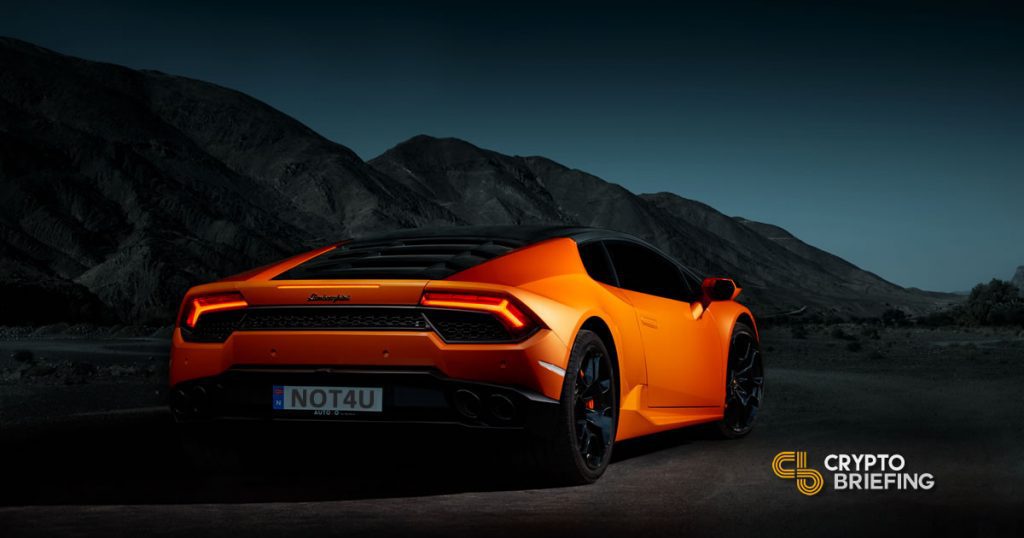 Psychologists helping people come to terms with traumatic events use the Kübler-Ross model as a framework. Popularly known as the 'five stages of grief', it describes the emotional process people go through to accept their situation.
First comes denial, quickly followed by anger and frustration; then there's an attempt to bargain, either by turning to God or reforming the lifestyle; there's despair and depression, and finally acceptance.
Crypto's total value has been on a downward spiral almost since the start of the year, which three surges have done little to reverse. The market fell by 12% in the past 24 hours, from $217bn to $191bn; since the all-time peak of $822bn in mid-January, the market has declined by 73%.
This is an all-year low for the market; the lowest since early November. The community is still trying to come to terms with it.
Not everyone's at the same stage. Ethereum's creator, Vitalik Buterin, seems to be in denial anything's amiss, as he expresses approval for eliminating screening at small-scale airports, on Twitter today.
Mom and pop traders angrily sell their digital assets exclaiming they're cutting their losses, otherwise lil'Jimmy can't go to Disney Land next year. Never one to miss an opportunity, Bitcoin Cash's (BCH) proselyte Roger Ver urges people to buy BCH at a bargain price. Depressed investors post with the #rekt hashtag: "Abandon all hope, ye who enter here!"
The speculators have a lot to be speculative about, right now.
---
Crypto prices are secondary
It's easy to conflate price movements with the state of the market: but price is a perceived value that needs roots in actual value in order to be maintained. Even brand leaders in other industries that are able to command a price premium – Apple, for example – have their perceived value rooted in a long-term commitment to actual products that meet actual needs.
It would be very straightforward if price reflected a project's value and long-term viability in cryptocurrency, as it does in the 'real world', but right now it doesn't; rumors and hearsay are highly influential.
Coins move in tandem, especially in relation to Bitcoin (BTC). The recent slide (and the preceding uptick) followed the SEC's upcoming ruling on Bitcoin ETFs: $30bn was immediately wiped from the market when regulators decided to postpone their decision until the end of September.
This gives an indication of how inaccessible cryptocurrency is, even for the seasoned investor. Few projects have rolled-out the complete package that was promised pre-ICO, making it difficult to determine an accurate value; no one can say with any certainty whether Ether's utility gives it a natural value or $1,000, or just $10. We can't even say for certain if XRP is a security, and it's the third largest cryptocurrency by market capitalization.
Crypto is more than just numbers moving on a screen, it's about improving society and ultimately, people.
This publication habitually features innovative use-cases; how projects see decentralized ledger technology (DLT) as the solution to existing issues, so far unresolvable or inefficient.
Since the beginning of August, we've looked at blockchain being used in the fight against internet censorship; including the de facto authority tech giants wield on their social media platforms. VeChain (VET), down 15% today, is developing a vaccination record to protect routine inoculations; increasingly, cryptocurrency is becoming a means to give to charity
Recalling her appearance on CNBC Markets today, Meltem Demirors, Chief Strategy Officer at CoinShares, told Crypto Briefing back in mid-June how price shrouds the progress of the entire industry. "Price is only one metric and a very imperfect one because it is based on perception: the reality is there has been a tremendous amount of growth," Demirors said.
Cryptocurrency does not automatically produce millionaires, nor is it a gateway to universal Lamborghini ownership. A price decrease hurts, for those who see crypto investment as a profit-making exercise; but wailing over a sub-$200bn market capitalization is background noise. It won't bring January back.
The community (and the mainstream media) need to stop fetishizing price. Perhaps that sounds harsh.
But acceptance of that fact is the only option.
Unless ETH shoots up 70% tomorrow.
The author is invested in BTC and ETH, which are mentioned in this article.