Major German Property Firm Puts Big Bet On Regulated Crypto Platform
Fundament has already received approval from the German financial watchdog.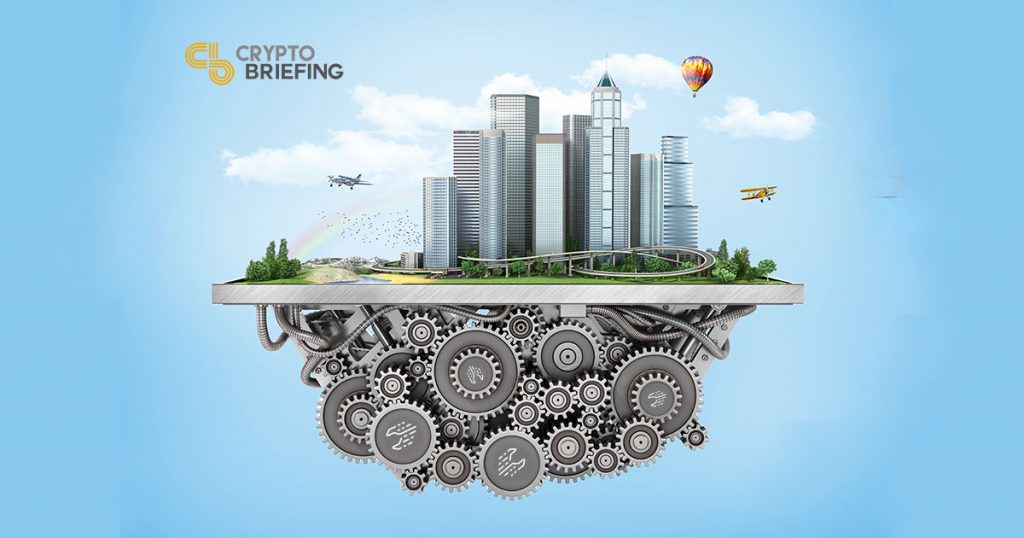 The major German property developer, Bauwens, is taking a long-term bet on the future of real estate investment being tokenized. Announced this morning, the company has acquired 15% of the shares in Fundament, a regulated crypto property platform built on Ethereum (ETH).
Launching just over a year and a half ago, the Berlin-based Fundament Group offers blockchain-based securities that are linked to German properties. That allows investors to gain indirect exposure to the country's real estate market. In July, it received approval from BaFin, the country's financial regulator, for its first tokenized real estate bond with an issue volume of $274M.
The bond covered five separate construction projects of mixed commercial and residential properties, that includes a daycare centre in Hamburg and a student accommodation block in Jena. Although open to investment from all around the world, citizens of the US, Canada and Australia are currently prohibited by their own regulators from purchasing the securities.
"The Fundament Real Estate Token is an extremely interesting option for selling our real estate and we are proud to support them with our real estate and digitization expertise," said Alexander Jacobi, Managing Director of Bauwens. "By partnering with Fundament Group, Bauwens is positioning itself sustainably in the emerging real estate tokenization market."
---
Why this is the real deal.
Bauwens is one of Germany's oldest and largest real estate developers. Its managed development portfolio, comprised of both residential and commercial properties, is worth more than $7.3bn. As well as the strategic investment, Fundament will have access to a development pipeline in the country's key metropolitan areas, including Berlin.
Fundament's CEO Thomas Ermel, who spent a decade working in property investment, told Crypto Briefing that blockchain can entirely overhaul a sector that has long "had problems with structuring trades".
Although other providers, such as the Stellar-based Smartlands protocol, have said the best aspect of blockchain is increased liquidity in an otherwise notoriously illiquid market, Ermel believes the real benefit lies elsewhere.
"Liquidity is more for retail investors, when I talk to institutional investors they're not actually that interested in trading the tokens," Ermel explained. What he's more interested in is using crypto to open the German property market to investors from all around the world, including those from China and Russia.
In his experience, most investors who engage in German property market are older and generally reside in the country. Although Germany itself does not place restrictions on foreigners buying property in the country, Ermel said investment firms "would never even think" to approach foreign investors because of the capital controls other countries place on their citizens.
---
Crypto can change property.
The main benefit that cryptocurrencies offer is to "remove barriers and make investing globally easier", allowing Fundament to begin offering products to a much broader investor base than in the past. So long as it authorizes the pospectus, and investors pass KYC/AML checks, BaFin does not require any additional tests to purchase tokens.
"Tokenisation has the potential to allow a lot more investors to come to the German real estate market," he said. Offering tokens that are backed to a fractional share of a particular property allow investors, regardless of nationality, to gain exposure in a property market that has nearly doubled since the financial crash.
Speaking about the placement from Bauwens, which had already invested heavily into the digitalisation of real estate, Ermel said that "it wasn't difficult to convince them to invest". Describing the importance of blockchain as "something unprecedented", he said they are already receiving a lot of interest from investors worldwide.
Should Germany prove to be successful, Ermel said that they are considering expanding into neighbouring countries including Switzerland and Austria. Could a move across the whole European Union prove to be the end-game?