Smartlands Wants To Build A Real Estate Market On Stellar
The project is tokenizing a student accommodation block in Nottingham.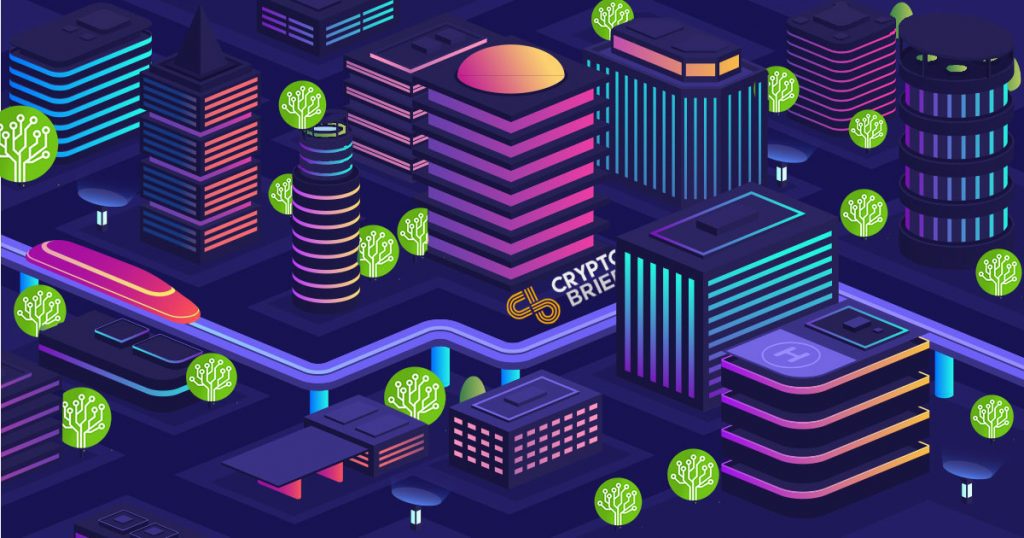 You'd be hard pressed to find an asset-class more illiquid than real estate. Property can take months to exchange hands. It's a lengthy, complicated process, and the fees can be astronomical.
But one project is using Stellar (XLM) to provide much-needed liquidity to real estate and make it easier for investors to gain exposure to the UK property market.
Smartlands (SLT), which is headquartered in the UK but also has offices in Vilnius and Kiev, was the first ICO to take place on the Stellar blockchain, back in 2017. It allows developers to issue tokens that are linked to a specific property. Investors can buy and trade these tokens on the Smartlands platform, as well as sell them in a secondary market.
The first property to be tokenized is a student accommodation block in the city of Nottingham. Around 30% of the building's equity will be available to purchase in a sale hard capped at £1M – roughly $1.3M.
These tokens allow investors to hold a small fraction of the buildings' equity, explains Smartlands CEO Arnoldas Nauseda. Investors can expect monetary returns from tenants' rent, as well as from the eventual sale of the property. For the Nottingham accommodation block, investors can expect annualized returns of more than 16%, according to the company's website.
"We were originally going to launch on Ethereum," Nauseda told Crypto Briefing over the phone. But plans changed after the Stellar team got in contact. "They said we would be a great use-case for the platform…basically that their technology would be good for what we at Smartlands were trying to achieve."
>After research, Nauseda's colleagues compared Stellar with Ethereum and realized they could save significant amounts on transaction fees. "Ethereum was simply too expensive," he said. "On Stellar, we can do 5,000 transactions for one cent; basically it doesn't cost anything."
---
How to invest in tokenized real estate
The investment process is very simple. After passing the requisite KYC/AML checks, investors can browse projects featured on the platform, along with details on the properties, financial information and the proposed investor agreement.
Once an investor has selected a property, they participate in a token sale, which bears some similarities to an IEO. They can choose either to invest with fiat currencies, like the pound sterling or US dollar, or with cryptocurrencies, such as Bitcoin (BTC), Ether, of Lumens (XLM) tokens.
Investors receive their security tokens once the sale has concluded. These can be held on the platform, stored in a custodial solution, or traded on a secondary market.
Although linked to a specific property, these digital assets technically represent equity in a holding company, which becomes the legal owner of the property in question. Nauseda explains that these can companies can represent just one property, or for a collection of buildings, allowing investors to gain different types of exposure depending on what they're looking for.
---
Smartlands will 'accelerate' construction
In addition to trading tokens directly on Smartlands, the platform is also exploring links to some public exchanges. "[T]hat's still at a very early stage," Nauseda says.
Issuing asset-backed tokens allows developers to release equity much earlier than they can in existing systems. "Most property developers have a pipeline of different projects," Nauseda explained. "They want to release equity as fast as possible," in order to finance actual construction.
Using Smartlands, on the other hand, "developers can actually accelerate their development."
The platform is currently in discussions with the FCA – the UK's chief financial regulator – to become a fully licensed multilateral trading facility (MTF). As well as providing the regulatory framework to operate a token issuance and exchange platform, an MTF licence would allow Smartlands to create a liquidity pool – which would help facilitate stable, round-the-clock trading in property-backed tokens.
---
What are the benefits?
"We want to create liquidity for the real estate market, without intermediaries," Nauseda says. By enabling cryptocurrency payments, Smartlands "gives property investment access to a whole new form of capital."
This might also help make real estate markets more dynamic and more responsive. The German real estate market already uses crowdfunding – although not on blockchain – with investors able to participate directly in funding property development.
It only began in 2012, but investor demand for the German property crowdfunding business has picked up in the past few years. The market grew by 50% between 2017 and 2018, with the amount raised in crowdfunding rounds hitting €297M – approximately $340M at the December 2018 exchange rate.
Smartlands isn't the only project bringing tokenization to real estate. Two U.S.-based companies are using the Tezos (XTZ) platform to create a virtual marketplace for property across South-East Asia.
Tokens like those offered by Smartlands are correlated with the underlying asset, rather than the cryptocurrency market. This could offer investors an ideal hedge against volatility.
The Nottingham block will be the first Smartlands sale, and the project will announce its second investment opportunity sometime early in May. Nauseda says they have more property developers lined up, who will be announced sometime in the future.
Although the focus so far has been on the UK property market,, Smartlands is a global platform. Nauseda hopes to expand to property markets abroad sometime in the future.
---
Alexander the Great supposedly wept when he realized there were no more lands to conquer. Although not to the same degree, investors have been hemmed in and restricted by an overly-complicated real estate market.
Using Smartlands, the lands available may become nearly limitless.