Crypto Regulation In Finland and Russia - Good, Bad, or Ugly?
Positive or negative, are government regulations attempts at control or indicators of crypto adoption?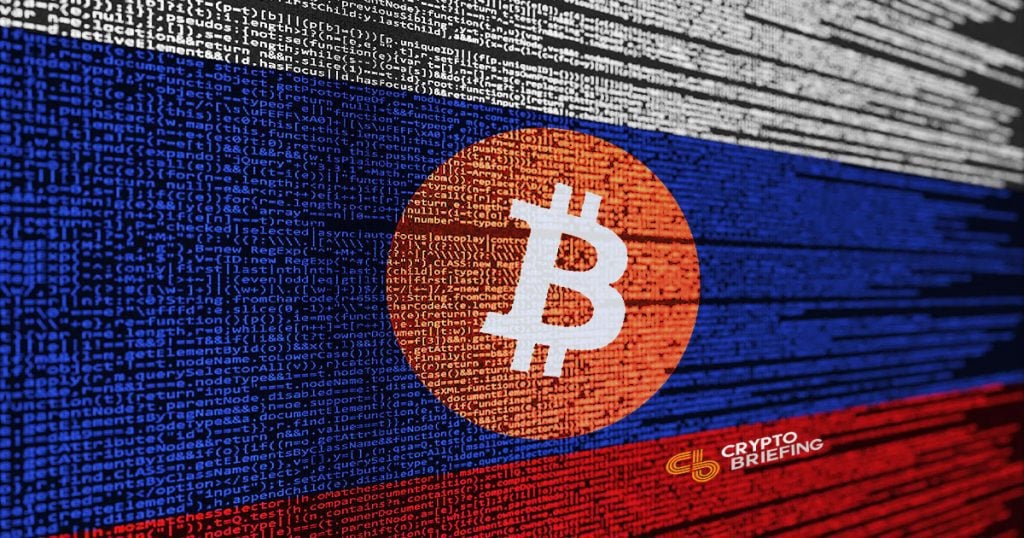 Russia and Finland have both introduced new regulations around cryptocurrencies, in a sign that digital assets are receiving more recognition. The new rules provide yet another example of virtual assets entering the mainstream. But is government regulation a sign of adoption or an attempt at control?
---
To (Four Areas In) Russia With Love
Russia has announced initiatives to test the use of cryptocurrencies in Moscow, Perm Krai, Kaluga Oblast, and Kaliningrad Oblast. In a bill drafted by the Economy Ministry, the sandbox trials will be state-monitored and users of cryptocurrencies will be immune from prosecution for working with crypto.
The move has been touted as a major advancement in mainstream adoption for Russia, a country that appears to be warming to the use of virtual currencies within its borders. The news is ostensibly positive, as Russia has been at varying times hostile, uncertain, or inconsistent in its approach to crypto.
---
Un-Finnished Business
Meanwhile, Finland's financial market watchdog, the Financial Supervisory Authority (Fin-FSA), informed the media that the Nordic country would enact the Act on Virtual Currency Providers from May 1. The law makes Fin-FSA the regulator for cryptocurrencies in the country.
The new legislation is aimed at money laundering and combating terrorism, but it's not clear how that will interface with existing taxation rules. In a July 2018 ruling, the Finnish Tax Authority established taxes of 30 percent on any crypto transaction.
The FTA law saw a drop in crypto activity in the country, as it effectively rendered dealing in crypto unviable. With crypto operators now under the supervision of Finland's security regulator as well, the new law risks adding another layer of bureaucracy on top of an already over-taxed sector.
---
A Tale of Two Regulatory Approaches
Russia's sandbox proposals are far from welcoming, but the new directive suggests a movement in the right direction. In controlled and siloed environments, cryptocurrency entities like entrepreneurs, companies, and authorities will be able to trial arrangements that would otherwise be in violation of Russian law.
As Russia seeks to embrace the promise of crypto and blockchain, Finland appears to be stifling it. Only two weeks ago, French Finance Minister Bruno Le Maire urged the European Union to adopt a uniform regulatory framework around cryptocurrencies. Le Maire told the audience at a blockchain event:
---
Pan-European Regulatory Approach Faces An Uphill Battle
Finland's decision to proceed with a more restrictive approach contrasts with France's apparent desire to foment a positive environment for crypto and blockchain innovation. Malta remains steadfastly pro-crypto at the government level, as does Switzerland. However, banks remain significant obstacles to blockchain startups in both countries, largely refusing to open accounts for crypto or blockchain related businesses.
INATBA, the International Association for Trusted Blockchain Applications, has been calling for a more unified global approach to blockchain regulation:
Yet, the only real common ground between the world's governments is the need to prevent cryptocurrency from being used in money laundering and financing terrorism. (As if fiat has never been used for either). That is the rationale by which Pakistan, after banning crypto, was forced to recognize it through regulation under pressure from the Financial Action Task Force (FATF).
While many reporters have applauded crypto regulation as a sign of growing adoption, it is merely a recognition of crypto's inevitability. Mainstream adoption of crypto will be driven by demand, not determined by government decisions to allow or disallow the use of currencies over which they have no control.