STOs Will Restore What ICOs Destroyed: Trust In Crypto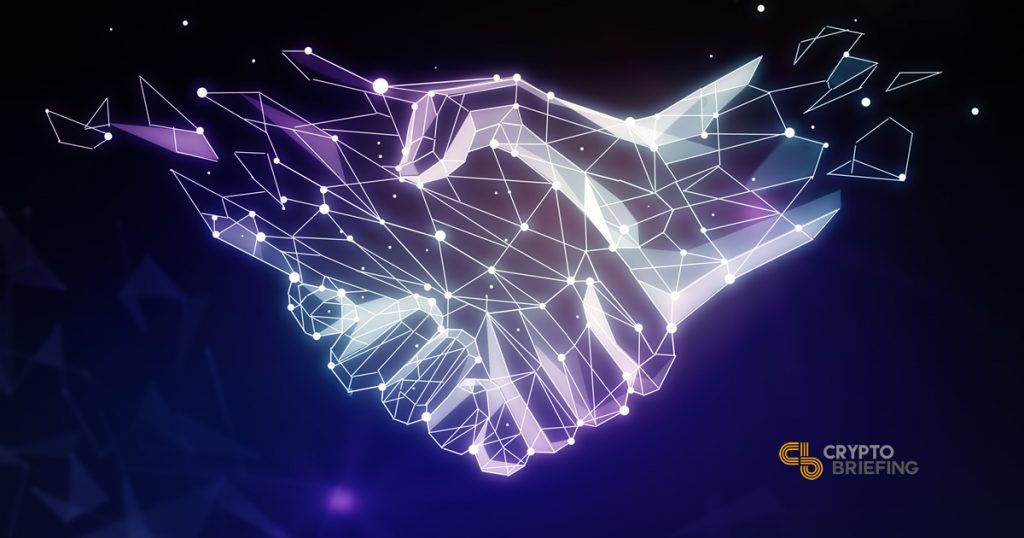 The ICO craze is well and truly dead – completely Finnish-ed, according to Janne Lohvansuu. But in the next moment, he proclaims the future: long live the security token offering (STO).
Where promising double-digit returns once attracted avalanches of Initial Coin Offering (ICO) investment, they only seem to raise eyebrows now. Many lost faith in coin offerings because of the large volumes of poor-quality projects it attracted. The ICO crowdfunding platform, Cofound.it, closed its doors last month saying it didn't want to participate in a market which ultimately harmed investors. "If you can't raise funds at the VC [venture capital] stage, you go and do an ICO", summarized one disillusioned trader.
Tokens sold in an ICO don't usually make the sellers of the project responsible to the investor. Although they also raise capital, initial public offerings (IPOs) make companies accountable to their shareholders. Each share confers an apportioned part of the profits. Company directors report the company's progress and state of finances at quarterly shareholder meetings; ineffective executives can be dismissed. Shareholders have rights.
There are multiple benefits to tokenization. lt effectively creates an international capital market for projects to connect to investors and raise the sufficient funds. But as the last eight months have shown, public sales as they now exist are unsustainable. A synthesis between a liquid investment venue and the traditional IPO model where businesses remain accountable to their investors might be the best option – if it can be created.
As is always the case, there are rules, and there are exceptions. Some finite number of ICOs were scams. Some finite number will not succeed. Some other number will achieve greatness.
On the positive side, the success rate of ICO projects has been compared favorably to that of other startups: GreySpark Partners notes that 97% of startups fail to proceed to Series A funding, while only 46% of ICOs fail to raise any money at all – and over 40% succeed in raising $1M or more.
But the number that were pure money-grabs is still hard to quantify. Bloomberg and the WSJ may want you to believe it's close to 100% – but there are clear examples of serious, long-term projects that have a real future thanks to the ICO model.
Unfortunately, the Paragons of this world have let cryptocurrency down, badly.
---
ICOs were basically "bullshit".
Creating a responsible token market is what Janne Lohvansuu had in mind when he first explained his project back in early September. With a shaved head and a thick black beard, he fitted seamlessly into the crowd of tech start-ups at a fashionable hotel in boujee, bohemian Shoreditch, east London, where we first met.
Lohvansuu has long been involved in the cryptocurrency community, in his native Finland. When Bitcoin (BTC) traded at approximately $400 in 2014, he wrote a book on the benefits of investing in digital assets. After a three-year hiatus, he moved back into the space in the summer of 2017 to make cryptocurrency benefit the Finnish economy.
Over the phone a couple of weeks later, Lohvansuu explained that he was initially dismayed at what the market had become. The hype surrounding ICOs created a feeding frenzy of investors. People were investing in projects that offered no real utility or prospect for return. "They [ICO projects] were basically bullshit", he said. "Any hope the sector had regulators would get on side was squandered by last year's performance".
One of the least densely populated countries in the world, Finland already has a mature startup ecosystem, Lohvansuu explains. However, regulators have so far taken a hostile stance to cryptocurrency. In July, the Finnish Tax Authority (FTA) introduced a new taxation scheme that essentially made each crypto transaction a taxable event. At a rate of 30% per transaction, the new regulation killed day-trading overnight, said Lohvansuu.
Although he refrained from singling out particular players, Lovhansuu sees the new regulation as a punitive result from the unrestrained display of greed in 2017. The sector has to mature and show responsibility if authorities are going to create laws that work in its favour.
For him, the solution is security token offerings (STOs).
---
STO ICO?
A lot has already been written on security tokens. Suffice to say the key benefits are they already offer regulatory clarity in most jurisdictions and make projects accountable to their investors.
The community has quickly come round to them. Projects like Polymath (POLY) are already developing decentralized platforms for projects to launch security token sales. "We're the future baby", Trevor Koverko, Polymath's founder told me in early September. There was no need for him to pretend anything different.
Through his Turing Fan Club (Turing FC for short), Lohvansuu wants to provide the services and skills needed to successfully launch an STO. There are two prongs. FinnSTO will provide guidance and resources for projects releasing security tokens. This includes marketing strategies, regulatory advice as well as technical assistance such as smart contract development. STOxChange will be the platform where investors can participate in STOs.
"We want to make the process easier for projects to do a security token offering", said Lohvansuu. "We can even help projects launch an STO in Finland where they wouldn't be able to launch one in their own country".
There are many advantages for creating an STO platform in Finland, according to Lohvansuu. Like Malta, Gibraltar or Liechtenstein, its small size (population wise) makes it easy for companies to have running dialogues with regulators. With a reputable banking sector and an advanced startup culture, authorities are already familiar with the developing fintech space. "The financial regulators are quite active and really open," said Lohvansuu. "Last week they [FSA] held a conference about legislation in the space and about differentiating an ICO from an STO".
The country also has a strong AML/KYC requirements; Turing FC will have to perform strenuous due diligence on prospective clients before it can take them on. It has only just started, but the project is currently in talks with ten projects. Lohvansuu said they had already refused to work with some projects they considered to have very little real utility.
---
STOs can restore trust in crypto
The regulators are always watching. Although cryptocurrencies can bring down borders and crushing tariffs, the sector's intransigence in the past has done the technology no favours. The purpose of financial regulators is to stop harm coming to investors from no fault of their own. Security tokens can enforce responsibility.
Funds held in escrow in smart contracts can be used to incentivise projects to be responsible with investors' money. They are a step in the right direction.
The culture surrounding cryptocurrency needs to change. No one trusts anyone anymore. The cynicism that exists in the market comes from projects promising the world, but actually delivering very little. Trust needs to be re-established. Projects need to get serious so people can invest with confidence.
Turing FC is representative of a paradigm shift. There needs to be a synthesis of tokenization with traditional accountability. Although Lohvansuu himself is not releasing an STO, his company promotes quality projects to release security tokens that have the potential to offer a real return to investors. Working with the authorities will help create effective regulation for security tokens.
There are people now trying to fix the damage that was caused last year. The jury's still out on Finland's future role in cryptocurrency. But even if Finland never becomes the decentralized mecca Lovhansuu hopes it will be, it would still be good for projects to take a leaf out of its book. Cryptocurrency has a lot of benefits, but the technology has been abused for private gain.
STOs can help restore trust in the space. It's time to redress the balance.
The author is invested in BTC, which is mentioned in this article. Views expressed are the author's and may not represent the views of Crypto Briefing.