Security Tokens Score Yet Another Marketplace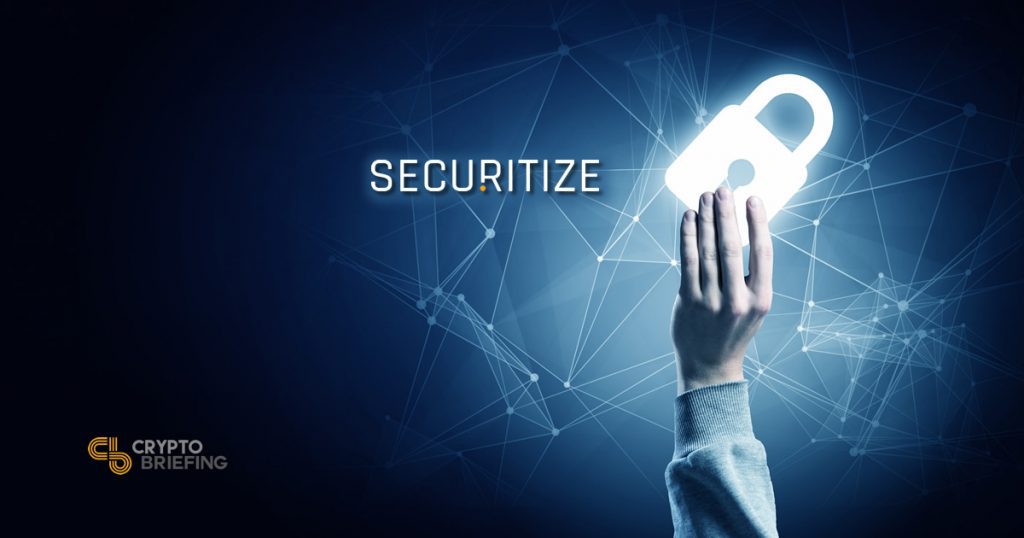 If there was any question that utility coin offerings are headed for the exits, the addition of new securities exchanges should put those doubts to rest. The sudden focus from institutional money upon digital security tokens is a strong sign that STO's will be at the center of the next bull run.
Now there's one more storefront in the growing STO marketplace. Issuance, based in Los Angeles, has teamed up with Securitize to streamline the process of creating digital assets backed by legal securities. In a press release earlier this week, the two companies announced that the agreement "confirms the need for deal marketing technology and services" in the world of digital securities.
Securitize provides an end-to-end software solution, allowing clients to tokenize everything from companies and debts to real estate and hedge funds. The company has already produced white-label security offerings for companies like lottery.com and RealECoin; the total fundraising goals for Securitize's STO's exceed half a billion dollars.
The new partnership will allow Securitize's clients to benefit from Issuance's network of institutional investors to market its token offerings, according to the press release.
"The ultimate objective of every digital securities issuer is to raise capital as quickly and as cost efficiently as possible," said Issuance CEO Darren Marble. "Our partnership with Securitize will give its clients exposure to the right network of investors and increase their likelihood of funding.
Conversely, Mr. Marble added,
Securitize offers a proven tokenization solution for Issuance clients, who seek compliant trading of digital securities across multiple markets and exchanges.
For Securitize, partnering with Issuance represents an extra link in the chain of safe investment offerings. Earlier this year, Securitize also partnered with the OpenFinance Network to tokenize "alternative assets" like hedge funds and private equity.
Securitize also teamed up with SharesPost, the first secondary market for private tech shares. Through it's SEC-approved Alternative Trading System, SharesPost has hosted some of the first legally compliant ICOs in the USA.
The announcement of yet-another crypto partnership would be only a temporary blip, if not for the other new launches which have suddenly appeared on the radar. Crypto Briefing has previously reported on Swarm, a private blockchain with built-in compliance for security token offerings, and Polymath, a similar system on the public Ethereum chain. Meanwhile, Smartlands, on the Stellar protocol, offers similar asset-backed tokens.
Securities offerings offer marked advantages over utility tokens, which rarely confer ownership or income rights from the assets they represent. Utility tokens were once regarded as a means of escaping a securities classification–although the distinction remains unclear.
The author has investments in Ethereum.