Chinese Speculators Borrow Millions To Invest In Crypto, Says Bank CEO
Mining firms used to be BabelBank's biggest clients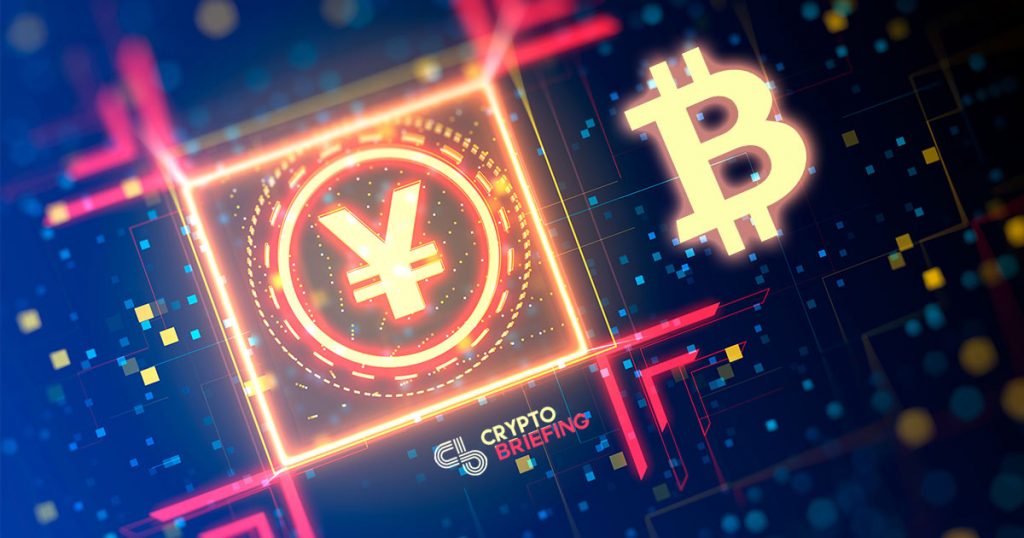 Chinese speculators are borrowing in droves to take out positions in the bull market, according to one lender. BabelBank, one of the largest commercial crypto banks, has seen a significant increase in speculative borrowing.
The Beijing-based bank makes loans in stablecoins, collateralized by deposits of Bitcoin. In the past eight weeks, BabelBank has almost doubled the volume of stablecoin loans made out for crypto speculation, from 20% to 35% of its total outstanding amount, according to founder and CEO Flex Yang.
According to an executive summary document, seen by Crypto Briefing, BabelBank lent out than $70M from its opening in September until the end of April.
More than $35M of these loans are still outstanding, Yang explained. Roughly $12.25M of these loans were made out to speculators, who began borrowing more after the price surge in early April.
Chinese mining companies had previously been Babel's biggest borrowers. Between September and April, approximately 80% of all outstanding loans had been made to miners, Yang said.
Miners borrowed in order to fund large-scale expansion during the bear market. Many were taking advantage of rigs sold at a discounted price by companies, like Bitmain, trying to reduce a supply glut from the ICO boom in 2017.
Although Babel has made loans to speculators before, the real watershed moment came when Bitcoin crossed its 200-day moving average in mid-April, said Yang. That was the first 'golden crossover' – a bullish technical signal that suggests a long-term positive trend.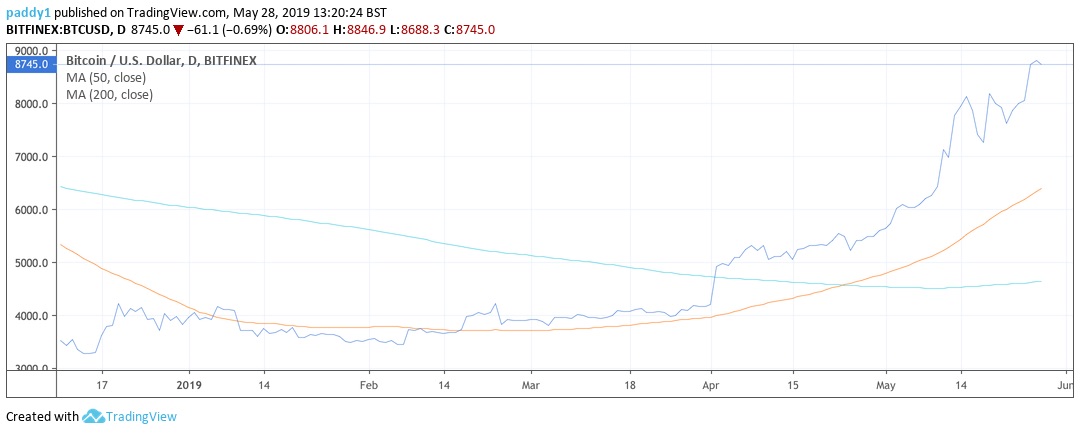 "We've seen a lot more people doing speculation ever since that," said Yang. "Many are borrowing money so they can take out positions and join the bull market."
---
Will crypto speculation continue?
Hundreds of Chinese-based holders have so far opened an account with BabelBank, depositing their cryptocurrencies which, just like a normal bank, are then lent out to borrowers. Babel also provides services for several institutional clients, whose deposits currently account for more than 60% of the bank's working capital.
The bank normally provides loans in US-pegged stablecoins, such as Tether (USDT), Circle and TrueUSD (TUSD). A spokesperson told Crypto Briefing they are also able to provide loans in other cryptocurrencies, according to customer requirements.
Due to regulatory restrictions in China, Babel doesn't deal or trade in any fiat currencies; it has so far stuck to Proof-of-Work coins, like Bitcoin (BTC) as well as Litecoin (LTC). The bank plans to begin operations in South Korea early next month.
Babel relies on its own risk management system before it loans out cryptocurrencies. In addition to the risk of default, Yang says, they also factor in price volatility as well as liquidity concerns. The bank is beginning to work with Chinese market makers, like Amber AI, in order to easily liquidate their positions should they need to.
Yang anticipates that crypto speculation will increase, and may account for 90% of BabelBank's total outstanding loans within the next year or so.
"We anticipate to loan out more than a $1bn, or even $2bn, by the end of the next bull strike [run]", he said.