A Crypto Whale Is Paying NFT Skeptics $10,000 to Try Ethereum
The popular crypto personality Cobie has offered multiple Twitter users $10,000 worth of ETH to set up an Ethereum wallet, with mixed results.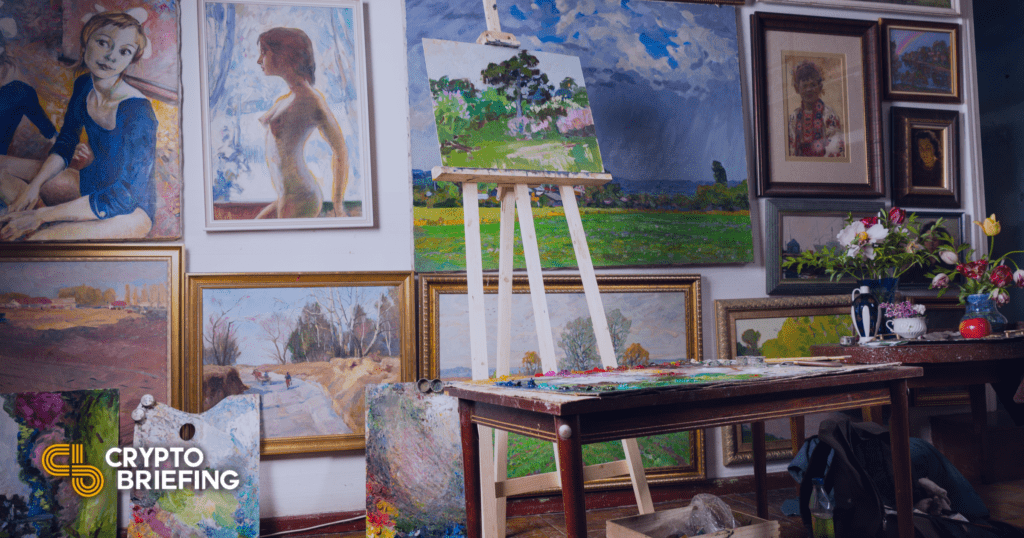 Key Takeaways
Cobie has offered several Twitter users $10,000 to start using Ethereum after they criticized NFTs in a thread he wrote about using the technology in gaming.
While one of the critics declined the offer, another accepted and bought an NFT on OpenSea.
NFTs have sparked controversy in the gaming and arts sectors over the last year, posting challenges for companies and creators looking to enter the space.
Cobie is taking a novel approach to get NFT skeptics to come around to the technology, with mixed results.
NFT Skeptic Paid $10,000 for Buying NFT on Ethereum
One of crypto's most prolific traders is offering to pay some of the technology's loudest detractors to start using Ethereum.
Jordan Fish, who operates under the alias Cobie and was recently selected as one of Crypto Briefing's top heroes of the year for 2021, offered $10,000 to several Twitter users after they expressed anti-crypto sentiments in response to a tweet storm he posted this weekend.
Cobie co-hosts the popular crypto podcast UpOnly. He's also known to have built a large portfolio of Ethereum and other digital assets over the course of several years in the space. In a Saturday thread, he discussed the backlash NFT technology has received from the gaming community in recent months.
The outrage from gamers over the inclusion of NFTs is an astronomical unwitting vote against self-interests.

If gaming cos are able to build more sustainable revenue models without paywall DLC, NFTs can improve player experience even if you opt out of buying them yourself.

— Cobie (@cobie) January 1, 2022
"The outrage from gamers over the inclusion of NFTs is an astronomical unwitting vote against self-interests," he wrote. "Why would a gamer not want to own their own in-game progress and achievements? It seems only beneficial for users to own those items personally, instead of the gaming company retaining ownership."
NFTs, otherwise known as non-fungible tokens, could be disruptive in the gaming industry as they create a way for players to have ownership over their in-game assets. While many major corporations have looked to adopt NFTs as they have gained traction over the last year, the technology has been divisive among both gamers and gaming companies. In October, Steam, the world's largest gaming company, banned crypto games and NFTs from its platform. Last month, meanwhile, Ubisoft went forward with its plans to offer NFTs via its Ubisoft Quartz system despite intense pushback from its users.
Multiple users responded to Cobie's thread to question the value of NFTs over the weekend. Many also argued that the environmental damage caused by blockchains like Ethereum outweighs any potential benefit. As Ethereum currently uses a Proof-of-Work consensus algorithm, countless critics have conflated NFTs with environmental concerns as they have entered mainstream consciousness in recent months. Cobie went back to one of the respondents to offer them $10,000 for listening to his arguments. "If you have an Ethereum address, I'll send you $10,000 to say cheers," he wrote. "I do not have nor do I plan on getting an Etherium wallet, but thank you. I'm gonna mute this thread now, have a good one," they replied.
Later on, another user going by the name EFillae responded to the thread to criticize Cobie. "Why make it a 1/100 doesnt make it cool. Like we get it, you're a crypto bro and you've never heard about CS:GO we get it. Now fuck off," they wrote. Cobie then offered them $10,000 to make an Ethereum address and buy an NFT. EFillae conceded by creating an Ethereum address, leading Cobie to send 0.27 ETH to cover the cost of the NFT. Once they provided proof that they had purchased an item on OpenSea, he sent them an additional 2.66 ETH worth $10,048 and transferred the rights to an ENS domain name. The transactions can be viewed in EFillae's wallet via Etherscan.
Cobie is not the first crypto proponent to offer to pay NFT skeptics to start using Ethereum. In November, the NFT collector Vincent Van Dough pulled off an elaborate prank involving NFT cynics in the furry community by using their work to mint a tokenized collage of Pepe the Frog. They then offered the artists featured in the piece $5,000 to mint their own token following a backlash. None of them took Vincent Van Dough up on the offer.
Disclosure: At the time of writing, the author of this feature owned ETH, ENS, and several other cryptocurrencies.