Steam Has Banned Games With Crypto & NFT Features
New rules prevent game developers from making use of blockchain technology.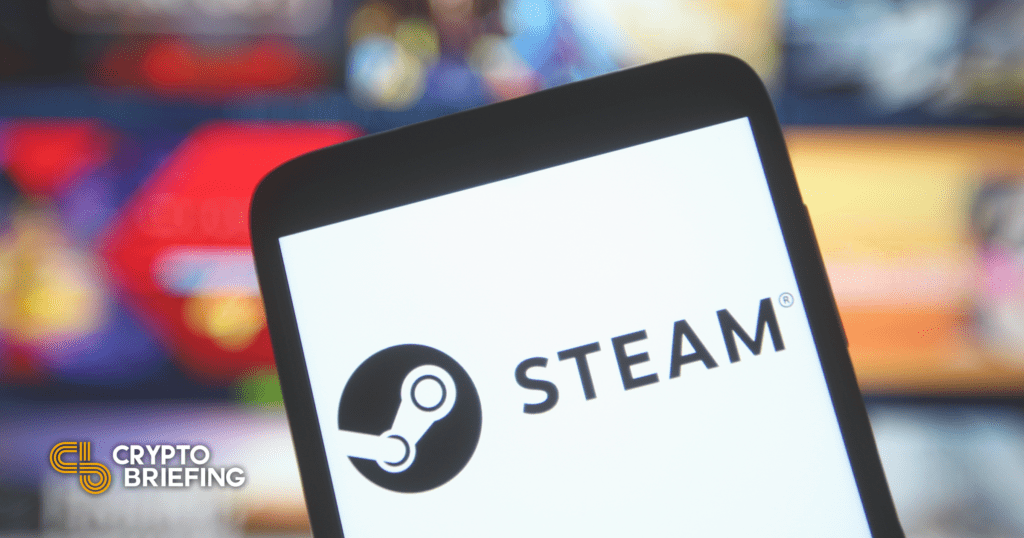 Key Takeaways
Game distribution platform Steam has banned developers from making use of cryptocurrency, NFTs, and blockchain.
The new policy has been in place for at least a week but did not become widely noticed until today.
Other competing companies such as Epic Games and Ubisoft are more interested in blockchain and crypto.
Game delivery platform Steam has banned games that make use of blockchain technology, according to an updated site policy.
Steam Disallows Blockchain Technology
Steam's rules and guidelines indicate types of content that should not be published on the platform. That section now prohibits "applications built on blockchain technology that issue or allow [the] exchange of cryptocurrencies or NFTs."
Though this policy has been in place for at least a week according to archived page snapshots, the new rule was not widely noticed until today when an independent developer was informed of the change.
SpacePirate said that he was notified that the platform would remove all blockchain games including his own project, Age of Rust, which uses Enjin-based NFTs for in-game items.
"Behind the scenes, we've had good communication and have been upfront with Steam," SpacePirate noted. However, his project "finally lost the battle" in regards to NFT support.
Why Has Steam Banned Crypto?
Though Steam's policy does not explain the company's reasoning, SpacePirate reported that the platform disallows in-game cryptocurrency transactions and NFTs due to the fact that it more broadly disallows items with real-world value.
Despite that rule, Steam allows in-game purchases and microtransactions made with standard currencies, and it has its own marketplace for tradeable items. As such, Steam's anti-blockchain rule may aim to prevent circumvention of its own transaction system.
Steam is the largest PC game distributor, holding roughly 75% of the market share in that area.
Its decision to disallow blockchain technology leaves room for other companies to embrace it. Competitors including Epic Games and Ubisoft have recently engaged with the blockchain industry.
Disclaimers: At the time of writing this author held less than $75 of Bitcoin, Ethereum, and altcoins.