What Is Enjin Coin? Introduction to ENJ Token
Enjin is a blockchain platform designed to change the video game industry by tokenizing in-game items.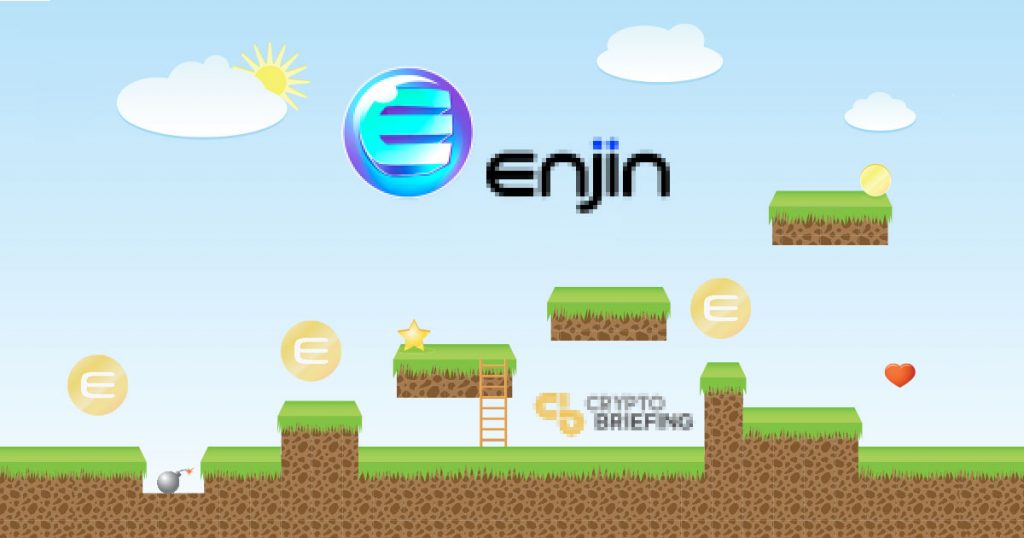 Enjin Coin (ENJ) is a cryptocurrency and blockchain platform designed for the video game industry. It was created on the Ethereum blockchain by Enjin, a company that helps over 20 million gamers create sandbox forums and communities around their favorite games. Enjin Coin extends this already-existing platform into a blockchain video game development engine.
The Singapore based company also announced a partnership with Samsung in 2019 that integrated its technology into South Korean Galaxy S10 models. This announcement sent the price skyrocketing and created a major media buzz.
Video games fuel a massive industry. According to the Entertainment Software Association (ESA), 75% of Americans have at least one gamer in their household, and 65% of American adults play video games.
Enjin's platform is designed to tokenize in-game items, trade among players, and more. It's very similar to the Worldwide Asset eXchange (WAX) created by OPSkins and GameCredits. This gives it many of the same problems in convincing developers to allow third-party marketplaces for in-game earnings. But partnerships with Samsung, Unity, PC Gamer, Arena Match, NRG eSports, and others gives it a fighting chance.
And by incorporating blockchain-based digital collectibles into the mix, Enjin is proving nimble enough to survive among major gaming players like Steam, Nintendo, EA, Activision Blizzard, and more. The Enjin platform also incorporates ERC-1155 smart contracts, which function as a mix of ERC-20 and ERC-721 (we'll dive in a little deeper below). This enables an efficient platform for blockchain video game design and would make Enjin Coin a blockchain version of Epic Games' Unreal Engine.
Let's start our exploration of the Enjin platform with ENJ, its proprietary ERC-20 cryptocurrency token, on the cryptocurrency market.
ENJ Cryptocurrency Summary
Enjin Coin has a total supply of 1,000,000,000 ENJ. The peak price so far was $0.493384 on January 7, 2018. ENJ is a fungible ERC-20 token on the Ethereum blockchain, which also supports ERC-1155 smart contracts that can be both fungible and non-fungible.
The Enjin Coin ICO was held from July through November 2017, raising approximately $22 million worth of ETH. Approximately 80 percent of the total token supply was sold, with the remaining 20 percent divided among the founding team, company, and investors. When combined with the private token sale, the project raised approximately $35 million.
ENJ can not be mined, and it's destroyed when users create custom ERC-1155 assets.
Approximately $7 million worth of ENJ is traded on a daily basis, and cryptocurrency exchanges that accept ENJ include LATOKEN, Binance, Upbit, Bittrex, and HitBTC. Trading pairs include BTC, ETH, USDT, and fiat currencies like KRW and USD, showing adoption in both Korea and the United States.
As an ERC-20 token, ENJ can be stored in any ERC20-compatible wallet, including MyEtherWallet, Trust Wallet, and hardware wallets from Trezor and Archos. The team also developed the Enjin Smart Wallet, which enables easy crypto purchased of digital goods.
Revving the Enjin
While Enjin Coin is a newer project, Enjin has been around since 2009, and it built its network of gamers with a slew of features. Enjin is to gamers what Shopify is to retailers and WordPress is to bloggers. It's a massive ecosystem that lets you custom design a gamer forum with support for digital marketplaces, chat, ecommerce, and more.
The Enjin SDK and API are robust and let web developers connect to the millions of game servers out in the world. It's also developing Efinity (essentially a proprietary version of Ethereum's Raiden layer) game channels to improve the performance of its network.
With this network in place, Enjin has effectively built a cross-chain application that inserts blockchain and cryptocurrency into the gaming equation.
Digital assets earned within video games can be either fungible (like a health or mana potion) or non-fungible (Arena, PVP, or Raid gear). And if gamers want to buy/sell/trade in-game items like these, Enjin loads the information into an ERC-1155 smart contract to initiate the transfer. Once connected to Enjin, the platform's payment gateway, Smart Wallet, and other features support buying, selling, and trading assets in a variety of currencies.
This open marketplace is cheap, scalable, and has support from a lot of key players in gaming. Unity, for example, is supported by practically every video game ecosystem you can think of, from Facebook's cheesy casual games to Daydream, everything Apple, PS4, Magic Leap, and more. And Samsung's Gear VR partnership with Oculus (and its 250+ million annual smartphone sales) makes it a formidable partner as well.
Enjin's advisory and development team has roots in both blockchain and video games, and they've spent 2019 onboarding new developers at a rapid pace. They were seen at SXSW in Austin, GDC in San Francisco, and E3 in Los Angeles. By May 2019, Enjin's support expanded to include Minecraft, had its Blockchain SDK listed in the Unity Asset Store, and even launched a web-based app called EnjinX, an Ethereum blockchain explorer.
Summary
Enjin is a video game community and development platform that enables cross-platform development and exchange of digital goods. It's aimed squarely at the highly fragmented video game industry and has a host of partnerships that prove its founders are serious about staking a claim in the massive video game industry. The success of Enjin hinges on these key factors:
Enjin is a pre-existing marketplace that integrated crypto and blockchain functionality into an already-existing community of over 20 million gamers worldwide.

ENJ is an ERC-20 token with widespread exchange/wallet support. Enjin also supports ERC-1155 smart contracts, enabling true tokenization of video game assets, fungible or not.

Enjin's partners include Samsung, Unity, PC Gamer, and several eSportsbrands. This helped them attract dozens of game developers with blockchain-based releases planned.
With these pieces in place, Enjin has a strong hold on the gaming industry. Its development moves at a fast pace, it's well-funded, and it secured key partnerships that put it on the forefront of the gaming industry. This project could outperform the general crypto market.