What Is Worldwide Asset eXchange? Introduction to WAX Token
Blockchain gaming is a rapidy-evolving industry. Is WAX just a candle in the wind?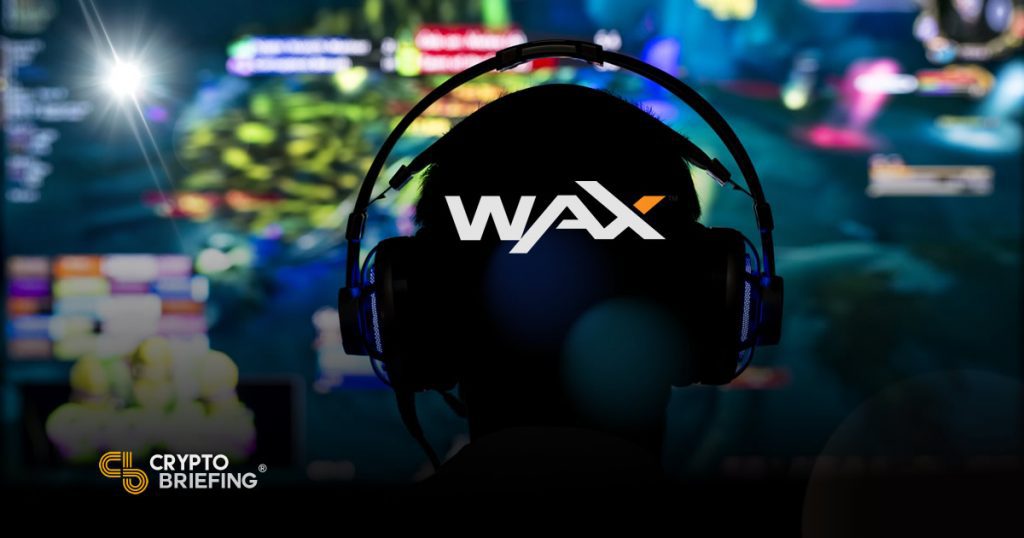 What Is the WAX Ecosystem?
Worldwide Asset eXchange (WAX) is an EOS-based marketplace for digital assets. It was created by the team behind OPSkins, an online marketplace that grew selling Counter Strike: Global Offense (CS:GO) in-game items. Both marketplaces have similar offerings that are focused mostly on video games and related apparel. WAX is the proprietary cryptocurrency token used by the WAX ecosystem.
OPSkins is a well-known name in the gaming community, because it's one of the next generation of marketplaces that let gamers monetize their in-game collectibles. Internet Gaming Entertainment (a World of Warcraft gold marketplace founded by Brock Pierce) was among the "Golden Age" third-party marketplaces, and OPSkins is part of the modern age.
Monetizing in-game currencies is just one of many issues facing gamers. Cross-platform play was barely introduced within the past year, as gamers and developers practically pleaded with Sony, Nintendo, and Microsoft to let us all play together. But the battle for gamer's money only continues heating up.
In fact, OPSkins itself was hit with a cease and desist order from Valve, the developer behind the popular Steam gaming platform. The issue is its ExpressTrade beta, which, alongside VGO, is one of the biggest selling features of this platform.
In-game skins are part of the larger, $30 billion "Loot Box" practice, which many governments around the world are beginning to regulate like online gambling. Because in-game loot is randomized and can be purchased with real-world cash, regulation is looming over this highly unregulated section of the gaming industry.
The WAX ICO also drew a class action lawsuit in 2019, increasing scrutiny on the project and the market it serves.
Will OPSkins and WAX become casualties of the cash grab between developers, distributors, and publishers?
Let's start our research at level one – examining the WAX ERC-20 token, and its performance on the cryptocurrency market.
---
WAX Token Cryptocurrency Summary
The total supply of tokens is 1,850,000,000 WAX. The price started at its peak of $4.60 on December 21, 2017 but remained under a dollar throughout 2018 and 2019.
The WAX Initial Coin Offering (ICO) was held from November 15-29, 2017, selling 64,750,000 WAX in exchange for $9,600,000 worth of ETH, BTC, and USD.
WAX is designed for in-game microtransactions, so it's divisible to 17 decimal places. It's used as currency for purchases on its marketplaces.
The token is generated through a Delegated Proof of Stake (DPoS) algorithm, and the 64 delegated nodes are called "Guilds" to keep with the gaming culture. In addition to guilds, "Transfer Agents" are third parties that initiate the transfer of digital assets and earn WAX tokens in proportion to the WAX bond they put up to cover it.
WAX is traded on a variety of cryptocurrency exchange markets, including Bithumb, Upbit, Bittrex, Huobi Global, and HitBTC. Approximately $1-2 million worth of WAX is traded on a daily basis, with trading pairs including KRW, BTC, ETH, and USDT.
Originally an ERC-20 token, WAX can be stored in any ERC20-compatible and EOS cryptocurrency wallet, including MyEtherWallet, Trust Wallet, and hardware wallets from Ledger, Archos, and others.
---
WAXing Poetic on Video Game Resell Economies
We could literally not say enough about cryptocurrencies and video games here at Crypto Briefing. Video game economies are often better than simulated economic models, and they're being studied these days in business, government, and academic environments.
And the aftermarket video game business has existed as long as the games themselves have. GameStop is probably the most prominent brick-and-mortar video game reseller left these days, but you'll still find plenty of businesses these days that make usage of old gaming content.
Dave and Busters, for example, is a major brand that mixes video games with other in-house offerings to create a destination bar/restaurant/arcade. These places have the money and resources to host massive gaming experiences you can't get at home.
Other small businesses are popping up with the same ideas, like The Grid Games and Growlers in Mesa, AZ. Instead of expensive new games, The Grid focuses on classic gaming experiences that include board games, PC gaming, and more. At these localized barcades (your town almost certainly has its own local version), you can play emulators similar to the SNES Classic, but for every video game console ever released.
The main issue at hand with digital goods (which video games and cryptocurrencies both are) is proper use of the IP. This gray area is what put OPSkins (along with its WAX platform) in the spotlight in mid 2018.
At what point does it become illegal for you to sell or distribute your copy of a video game or in-game content?
We're spending real money inside of these games, and we deserve some level of control. At best, in-game currencies and items are akin to store gift cards, so are marketplaces that let us buy/sell/trade those illegal? If so, why are the kiosks in grocery stores legal?
We're by no means lawyers, but we do need to navigate what it is that WAX and OPSkins actually do compared to other businesses in the industry.
---
WAX On, WAX Off
Regardless of legality, both OPSkins and the WAX platform are generating revenue, although this was made harder when CS:GO developer Valve (which also runs the Steam marketplace it's played on) issued a cease and desist.
Valve isn't happy that OPSkins has a secondary marketplace that undermines its own efforts to monetize in-game trades. And because Valve claims OPSkins violates its terms of service, it puts the company in a position where it had no choice but to expand to the blockchain.
WAX was created to give OPSkins a way to enable as many peer-to-peer (P2P) transactions between gamers as possible, making it the eBay of video games.
Publishers, developers, distributors, marketplaces, and everyone else involved have long argued who should profit from our online data usage. What's ultimately at the root of this issue is gamers want full control over their digital purchases while businesses want to squeeze consumers for more money.
Think about it – is a new Madden release every year really necessary when rosters can just be updated instead?
---
Summary
The OPSkins marketplace uses Ethereum smart contracts and two levels of transaction verification as the skeletal structure to enable (and record) digital trades. Gamers everywhere want this – it just needs to beat legacy markets like Steam, Google Play, Xbox Live, and others that have God Mode enabled. It has these tools at hand:
Worldwide Asset eXchange is a blockchain platform from OPSkin's founders to enable digital asset trades. It has dApp development support, and ExpressTrade and Explorer are launch dApps.

WAX is the ERC-20 cryptocurrency token used as currency on OPSkins and WAX marketplaces.

Buy/sale/trade of in-game items is as controversial as cryptocurrency in the eyes of regulators, and decades of legal battles shaped the video game industry.
WAX is definitely in the center of a lot of hot-button issues. Whether or not it survives the flame depends entirely on the networking ability of the team and its ability to find business partners who believe in its strong customer base and the potential of the market. Whether revenues outweigh legal costs is a question for another day.