eSports And Casual Games Race To The Blockchain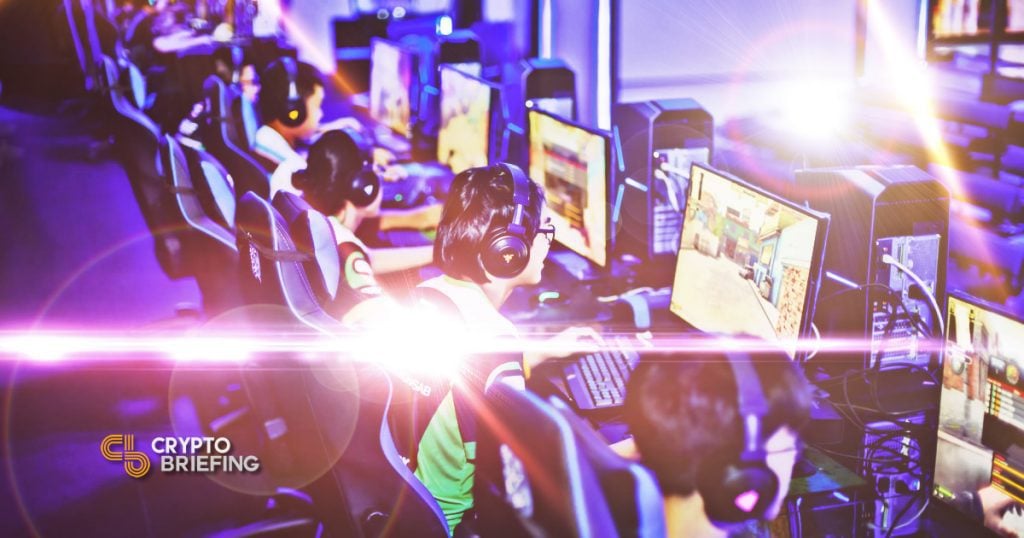 We're by no means oracles at Crypto Briefing, but the future usage of cryptocurrency and blockchain in the video game industry looks as inevitable as the marriage of internet and gaming.
It wasn't that long ago that most video games were played offline, with online modes only sometimes being haphazardly added on. These days, online gaming rules the roost. Even more specifically, mobile gaming is predicted by Newzoo's 2018 Global Games Market Report to account for over half of all gaming revenue.
Meanwhile, Newzoo's 2018 Global eSports Market Report predicts approximately $900 million in revenues generated by eSports. The viewership for professional gaming is around 380 million people watching over 46 billion minutes of Twitch streams every month alone.
But will it be the blockchain or cryptocurrency that's accepted by the video game industry first, and will it be casual games or esports that powers it?
The answer lies in the business model powering the gaming industry's revenue.
---
Crypto Meets Esports
Cryptocurrencies are already making headway into Esports. The United Masters League has announced its backing for the first professional gaming tournament with a crypto pot. Sponsored by Unikrn, a global gambling and Esports brand backed by Mark Cuban, players in the ChallengeMe tournament will vie for prizes totalling $290,000, to be paid out in the company's native cryptocurrency, Unikoin Gold (UKG).
The ChallengeMe tournament will last three months, and be fought between fourteen European teams in matches of Counterstrike:Global Offensive, Unikrn revealed in a press release.
With over 400 hours of gameplay and broadcasts in eight languages, the tournament indicates a serious shift towards virtual currencies and assets within the space of online gaming. Nor is it a one-off event; Unikrn had already begun a long-term pivot towards digital assets when it attained licensing for cryptocurrency as well as fiat betting last month.
---
Mobile Games Made Developers Depend on Microtransactions
While "hardcore" gamers ignored mobile gaming in its early days, revenues by mobile developers like Rovio, Supercell, and King made legacy console and PC developers take notice. It wasn't long before Electronic Arts, Square Enix, and longtime holdout Nintendo were developing mobile games.
These mobile upstarts proved a freemium business model that was unheard of outside of South Korea's online gaming market. Games and apps on mobile devices are developed and released in sprints, using an Agile development method. This allows them to be released to the consumer market and start generating revenue earlier in the development cycle.
Mobile games are often given away for free.
Over 80 percent of games today are free-to-play with in-app purchases, called microtransactions. When executed correctly these freemium models are very profitable – Candy Crush Saga and Clash of Clans (the two highest-grossing mobile games of all time) are pulling in approximately $1 million a day.
Anyone who's played a video game on either mobile, PC, or console (which I have to assume from the statistics is everyone) knows the familiar format of earning gems or coins to purchase items within a game. Using those currencies to make real-world purchases would be a big deal to gamers everywhere.
This is what gaming platforms like GameCredits and LootForge are trying to do, but developers and publishers like Blizzard want to keep it in their own ecosystem with proprietary digital currencies like WoW Token.
It's unlikely anyone will ever make any real money playing video games any time soon, aside from the professionals. But there's still hope for video games and blockchain.
---
Blockchain Can Bring Games to the Next Level
The blockchain is about more than just cryptocurrencies. It also provides an immutable digital ledger that can be decentralized or distributed. Using blockchain technology, tracking video game scores, stats, and assets in everything from first-person shooters like "Call of Duty" and "Fortnite" to MMOs like "Minecraft" and "Fallout 76" can be done across all platforms, whether mobile, PC, or console.
This can be a big win for developers, who often have to deal with the servers of Microsoft, Sony, and Nintendo's consoles, along with Valve's Steam PC marketplace and Google and Apple's mobile markets.
Cross-play isn't made easier when the platform owners resist. Sony made waves in 2018 for hesitating to allow its PS4 players to play with gamers on other consoles. It finally succumbed to the bad press and released a press announcement in September, revealing that it's considering cross-play on more of its games.
And tracking on the digital ledger isn't all – thanks to Ethereum's ERC-721 non-fungible token standard and the ERC-1155 reference implementation, digital collectibles can be created, tracked, and traded on the blockchain.
Games like "Fortnite" and "World of Warcraft" have a variety of items of varying rarity and value.
Roll chances on bosses determine drop rates of items, and this can all be calculated via blockchain for a much more enhanced loot distribution system. It's not just currency – clothing, weapons, and other collectible items can be found in games.
Online black markets for resources in some games have existed as long as the games themselves. Platforms like Wax and OpenSea are already looking into these systems, and Decentraland built a blockchain specifically for VR using the concept of nonfungible tokenized smart contracts.
But let's not forget the distribution system of the games themselves. Piracy is responsible for an estimated $8.1 billion in annual losses to the video game industry. Most games these days are sold through digital keys, and thefts of those keys have ravaged everyone from Valve's Steam marketplace (a 2016 hack resulted in the loss of 33 million game codes) to developers like Gun Media (limited edition Friday the 13th Kickstarter codes were stolen in February 2018).
And anyone buying a game on the secondary market often loses out on most of the valuable online functionality.
Blockchain-based tracking of these codes can help combat piracy. In fact, the public/private key transaction system used in blockchain can secure game codes better, while the digital ledger helps trace who uses them.
Whether blockchain or cryptocurrency penetrates gaming first isn't clear, but both technologies are poised gain acceptance from gamers before anyone else. Miners and gamers are forever conjoined in the battle for graphics cards with powerful GPUs, and it's time everyone starts working together.
The author isn't currently invested in any coin, token, or asset mentioned in this article.