Decentraland Invests $5 Million To Develop Decentralized Gaming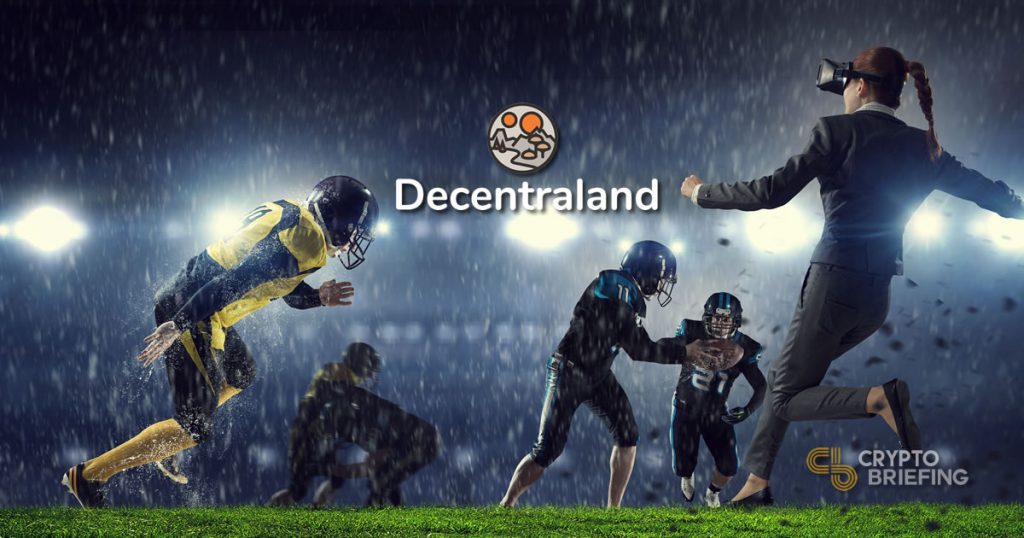 The use of blockchain technology in gaming has led to both the development and popularity of games such as CryptoKitties. Although these games have showcased the potential of blockchains for the gaming industry, the technology has more to bring to the table than collectible kittens.
Could Decentraland Be a Game Changer?
Through the use of Ethereum's blockchain, Decentraland is a decentralized virtual reality platform for users to create, experience, and monetize their own applications and content. It's a world that sells virtual land to developers, who can build their own games on the platform as they see fit – as long as they exist within the parcel boundaries of the platform.
Many gaming platforms for virtual reality or MMO games are under decentralized control. Decentraland offers an "open source hub" for building games with only one land parcel required to host games across several different parcels. In real estate, a parcel is a small stretch of physical land you can own. In the virtual world, there's only so much "play space" on Ethereum's blockchain. There are only so many parcels available.
Through the "Genesis Content Program," Decentraland is investing $5M to fund blockchain gaming projects that aim to "innovate and help grow the world of decentralized online gaming." This program offers gaming developers an opportunity to create bigger and more ambitious projects for Decentraland's platform.
Blockchain Emerging As a Solution For Esports
Up to 10 percent of all gamers are involved with esports. Setting up teams is complex; a team must be able to find players, figure out which tournaments to enter, and be efficiently coached and managed as the team changes. DreamTeam, a blockchain startup, intends to offer a centralized gaming platform to manage the overwhelming demands of an esports team.
The company wants to offer all the necessary resources and tools to establish itself as an all-in-one platform for esports gamers, including other aspects of the industry like sponsorship, distribution of money, and more. Dreamteam's beta is gaining traction, having raised $6M in presale and after receiving investment from Mangrove Capital. With the right investments, the esports industry could develop into a major part of the blockchain world.
Blockchain Replacing Traditional Gaming Payment Systems
As blockchain tech continues to innovate the world of online gaming, the inefficiencies of traditional gaming payment systems have become more noticeable. As a result, GameCredits and other new projects hope to improve money distribution for the gaming industry through cryptocurrency and blockchain technology.
The days of a centralized marketplace could be numbered if decentralized marketplaces can cut out the middlemen and give more sales revenue to game developers. GameCredits offers these advantages through GAME, the project's cryptocurrency that can be used to pay for new games, and GPlay that will serve as the company's decentralized marketplace.
Blockchain Can Help Online Gaming Reach New Heights
The need for decentralization has derived from gaming vendors and middlemen receiving the majority of the profit, the industry's payment systems being too ineffective, and centralized platforms obstructing creative development.
If the decentralization of the industry and creation of new systems can have a significant impact in the future, the popularity of online gaming will only continue to rise in 2018.
The author is not invested in any digital asset mentioned here.