Video Games To Start Mining Cryptocurrency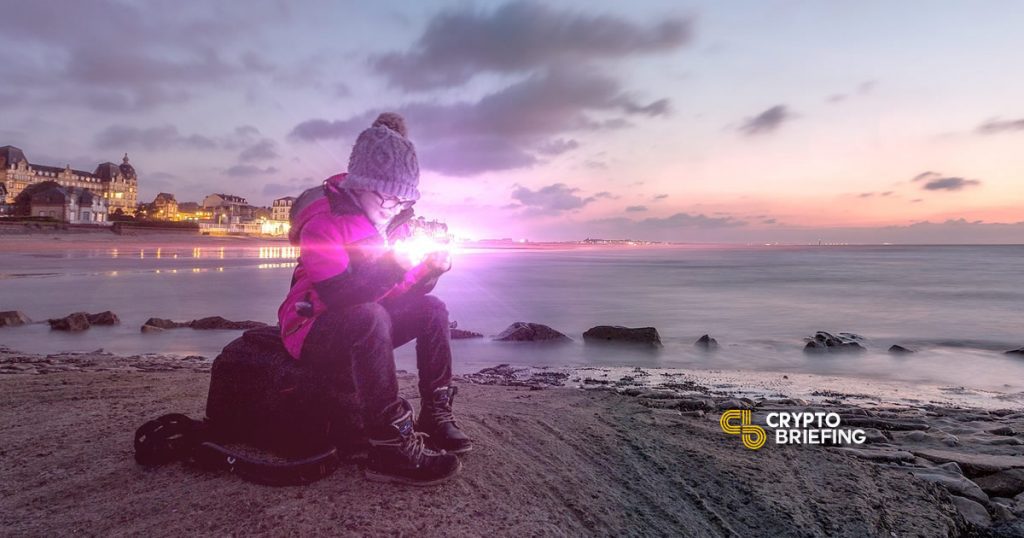 Video games are the forefathers of digital currencies. That may sound like a bold statement, but if you're curious about the sustainability of cryptocurrency, you need look no further than World of Warcraft, Activision Blizzard, Inc.'s MMORPG juggernaut. It's one of the highest-grossing video games of all time and it's still being played 14 years after its 2004 release.
One of WoW's most endearing features is its digital gold economy, which created an entire black market of real-world cash behind it. In fact, former White House Chief Strategist Steve Bannon was once on the board of a "real-money trading" market for MMO currencies called Internet Gaming Entertainment with Brock Pierce. Pierce went on to be elected Director of the Bitcoin Foundation in 2014 (he's currently the chairman of its board) and was named by Forbes as one of the top 20 richest people in crypto last month.
The underground WoW gold market was so lucrative that during its peak (over 10 million monthly active players from 2007-2012), Chinese prisoners were forced to mine it. This gold was then sold on black markets like IGE that violated the game's terms and conditions. By 2015, Blizzard attempted to stabilize the in-game economy by introducing the WoW Token, which let players exchange virtual gold for real currency.
On a technical level, WoW Tokens operate nothing like a cryptocurrency. But to the average consumer, they're spent the same way and look identical. Now several gaming companies are attempting to integrate blockchain technology and cryptocurrencies into their platforms.
Whether or not AllMine is successful is irrelevant – we're officially entering the next level of cryptocurrency.
Ready Player Two For Cryptocurrency Bonus Round
The global video game market is worth approximately $80 billion in 2018. Mobile gaming accounts for half of that revenue, and the freemium business model (free games with in-app purchases) has disrupted the entire gaming sector. Candy Crush Saga and Candy Crush Soda Saga together generate nearly $4 million a day on iOS alone. This freemium shift caused headaches across the board for gamers, parents, developers, and regulators.
Both Google and Apple have faced lawsuits and fines regarding the labelling and handling of freemium games. Most recently, the Entertainment Software Rating Board worked to cool the heat regulators across the world applied to "loot boxes," mystery item drops that can be purchased within popular video games like Star Wars: Battlefront II and Destiny 2.
Hearthstone (Blizzard's mobile Warcraft game) now eclipses World of Warcraft in popularity. Blizzard is trying to lure hardcore players back with the resurrection of Vanilla WoW servers announced at Blizzcon 2017. The real incentive to play, however, is farming gold to purchase WoW Tokens, which are then converted to Battle.net credits and used for in-game purchases in Hearthstone, Overwatch, and other Blizzard games more suited for e-sports.
The strategy made Activision Blizzard one of the most successful video game publishers on the planet and a top video game stock many analysts recommend for 2018.
Video Games Casting Mirror Image
While we won't get hands-on time with AllMine until GDC 2018 next week, the teaser trailer clearly shows it's just another Candy Crush clone. And Candy Crush is a clone of Bejeweled, which is derived from earlier games like Tetris and Dr. Mario. In fact, there are countless match-3 puzzle games.
There's nothing particularly innovative about the gameplay behind AllMine. MyDream is capitalizing on popular trends just like it did for Candy Squad, its previous release. The odds that this game or the cryptocurrency behind it becomes a smash hit are perhaps slim – the video game industry is brutally competitive, and simply adding crypto to your game may not be enough to garner mainstream success.
But its release signals the start of a new era where video game developers start rethinking the way in-game currencies are handled. Anyone who's ever played a mobile game is familiar with the dual-currency system used (typically in the form of coins and gems, the latter of which often creates a paywall).
Gamers will eventually tire of this system (many already loathe it). Being able to cash out will eventually become the norm, even if it's only for credit within the developer's own ecosystem, a la WoW Tokens.
Until then, gaming friends, brace yourself and prepare to weather a deluge of developers hoping to cash in on the cryptocurrency trend.
Below: The original Manic Miner…(images Wikimedia / Cyntygisel / Public Domain)