"Cuckoo for Cocoa Puffs": Ripple CEO Rips SEC as XRP Soars
Ripple CEO Brad Garlinghouse had choice words for the SEC today on Fox Business.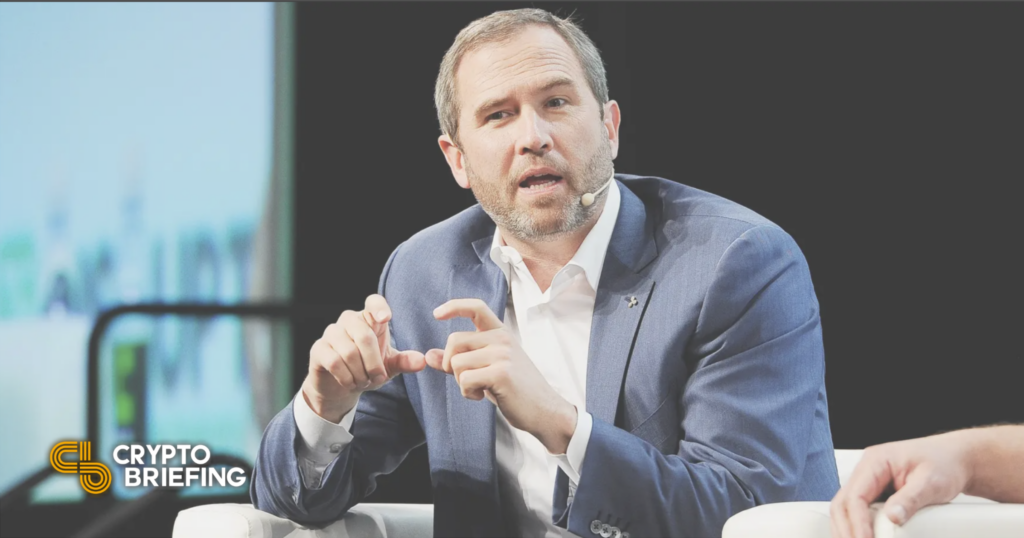 Key Takeaways
Ripple CEO Brad Garlinghouse went on Fox Business today to discuss the latest developments in the company's lawsuit.
Garlinghouse said the SEC had "lost its way" and was "cuckoo for cocoa puffs."
XRP shot up by 17% in the lead-up to Garlinghouse's television appearance.
XRP is surging after Brad Garlinghouse, CEO of Ripple Labs, lambasted the SEC in a televised interview today. Ripple is currently embroiled in a lawsuit from the SEC, which claims it sold $1.3 billion in unregistered securities. However, there many who argue the SEC has handled the case poorly at several critical steps.
"Grossly Overreaching Its Authority"
Today Ripple CEO Brad Garlinghouse stated on Fox Business that the Securities and Exchange Commission (SEC) had "lost its way" and was "cuckoo for cocoa puffs."
"As the summary judgment filings were made public people realized that maybe the SEC really is overreaching," said Garlinghouse. "They really aren't following a faithful allegiance to the law—that's a quote from the judge in this case." He further added: "We think [the judge] has the necessary information to make the ruling and we think it's very clear that the SEC is grossly overreaching its authority."
Ripple's token, XRP, already up 6% on the day, soared by an extra 18% in the lead-up to Garlinghouse's appearance and comments. According to CoinGecko, it is currently trading at $0.48, up 61.64% from its summer lows—but still 85% down from its all-time high of $3.40, which it reached in January 2018.
The SEC filed a lawsuit against Ripple, Garlinghouse, and Ripple co-founder Christian Larsen in December 2020 over allegedly selling more than $1.3 billion worth of unregistered securities. But Ripple has continuously argued that XRP fails the Howey Test and therefore does not meet the criteria for being considered a security.
Garlinghouse reiterated that claim on television today. "The first step to determinate [whether XRP could] be a security, is you have to have an investment contract. Our point is, Ripple doesn't have a contract. With whom is the contract? It's not a written contract, it's not an oral contract, it's not an implicit contract." U.S. Magistrate Judge Sarah Netburn, who oversees the case, has also recently slammed the SEC over its litigation tactics, calling them hypocritical. A date has yet to be set for the ruling.
Disclosure: At the time of writing, the author of this piece owned BTC, ETH, and several other cryptocurrencies.