SEC Charges Ripple for Selling $1.38 Billion in Unregistered Securities
The SEC stated that Ripple deliberately dismissed the notion that XRP could be considered a security, and failed to protect investor interests.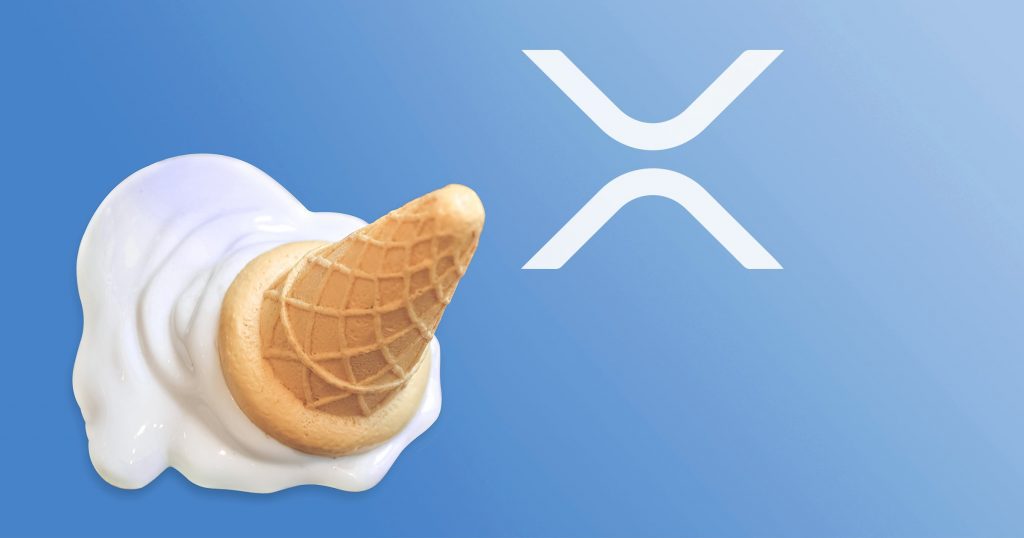 Key Takeaways
SEC is suing Ripple, the company which created the third largest cryptocurrency, XRP.
SEC alleged Ripple sold XRP as an unregistered security and profited over $1.38 billion.
CEO Brad Garlinghouse responded to the lawsuit, saying that XRP is not a security.
The U.S. Securities and Exchange Commission (SEC) is preparing to sue cryptocurrency payments firm Ripple and its two executives for selling unlicensed securities.
Ripple's "Information Vacation" Harmed XRP Investors
According to the lawsuit, Ripple Labs and its executives have sold over 14.6 billion XRP as unregistered securities since 2013 in exchange for over $1.38 billion.
Eight years ago, when Ripple was founded, the founders decided to create their digital currency as an alternative to Bitcoin. The company began selling the new cryptocurrency to help fund its business. The SEC now alleges that this behavior was indeed unlawful.

The SEC reported that Ripple's former CEO Chris Larsen and current CEO Brad Garlinghouse together personally profited $600 million through the unregistered sales of XRP.
"We allege that Ripple, Larsen, and Garlinghouse failed to register their ongoing offer and sale of billions of XRP to retail investors," said Stephanie Avakian, Director of the SEC's Enforcement Division.
SEC charges Ripple and two executives with conducting $1.3 billion unregistered securities offering https://t.co/3VP23RpSyV

— U.S. Securities and Exchange Commission (@SECGov) December 22, 2020
SEC further claimed that Ripple deliberately dismissed the notion that XRP could be considered an "investment contract" and, therefore, security.
The SEC went on to say in its complaint that because Ripple never registered XRP as a security, it failed to protect investor interests. The company built an "information vacuum" that was capitalized by insiders.
"Larsen and Garlinghouse—could sell XRP into a market that possessed only the information Defendants chose to share about Ripple and XRP," claimed SEC.
Closer to Ethereum Than a Security
CEO Brad Garlinghouse responded to the lawsuit and told CNBC that XRP is not a security in a recent interview. He stated that SEC's claims are incorrect, and other countries have already established the asset as a currency.
"Not a single other country has looked at XRP as a security. You have countries like the UK, Japan, Switzerland, Singapore, and others which have come out and made it clear that XRP is a currency."
Garlinghouse reasoned that Ripple's founders never registered XRP as security before selling it to other investors as they found the asset to be closer to a utility currency.

The CEO added that XRP has the same function as Ether (ETH), the second-largest cryptocurrency, which regulators have declared a commodity.
"XRP is almost indistinguishable from Ether in terms of its decentralization, and breadth of activity. XRP is traded on a couple hundred exchanges around the world," added Garlinghouse.
Ripple Lawsuit May Injure American Businesses
Many cryptocurrency experts have spoken in favor of the lawsuit and cheered the SEC for finally confirming what had been obvious to them for years. Vitalik Buterin, a co-founder of Ethereum, ridiculed XRP as a "shitcoin" security.
However, some leading analysts said the lawsuit might stifle cryptocurrency business in the U.S.

"XRP as a security further hurts the U.S. businesses while global companies will continue to make these markets," wrote Ryan Selkis, CEO of leading cryptocurrency research firm Messari.
If the SEC declares XRP security, it may no longer be traded on cryptocurrency exchanges like Coinbase, where the asset constitutes a substantial trading volume. Already, several exchanges have halted trading.