Cult DeFi Builder 0xMaki Bows Out From Sushi
0xMaki will reportedly stay on in an advisory role.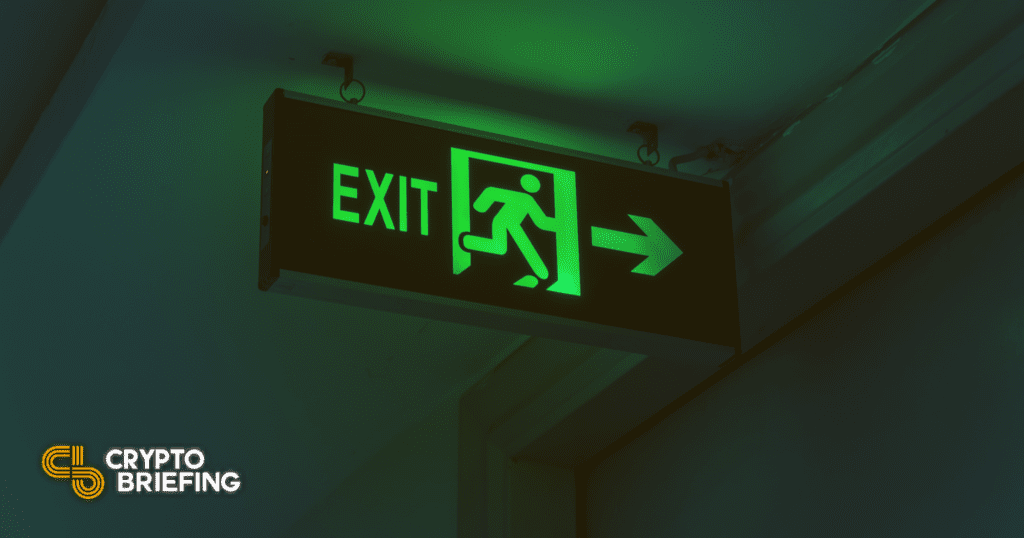 0xMaki, the co-founder and project lead behind Sushi, is reportedly stepping down from his role in the team.
Sushi's 0xMaki Steps Down
Sushi, the leading DeFi project best known for its permissionless decentralized exchange SushiSwap, is saying goodbye to one of its earliest contributors.
0xMaki, the pseudonymous core contributor and founding member, is stepping down from his position, according to multiple sources.
The reason for 0xMaki's departure is still unknown; however, an anonymous source told The Defiant that the Sushi co-founder would not be breaking ties completely, and would stay on in an advisory role. A full statement from 0xMaki is expected later today.
While the news has taken the crypto community by surprise, onlookers had previously identified signs that the Sushi lead was moving away from his position. On Sep. 14, 0xMaki's address was removed from SushiSwap's operations multisig wallet, as can be seen in this transaction on Etherscan.
0xMaki assumed his role at SushiSwap after the project's creator, Chef Nomi, left in September last year. Chef Nomi drew the ire of the DeFi community after withdrawing $13 million of dev shares from the project's coffers, effectively "pulling the rug" on its users. Although Nomi later returned the funds, the SUSHI token crashed by over 50%, and the protocol's reputation took a significant hit.
After the incident, 0xMaki became Sushi's de facto figurehead and is widely recognized as the driving force behind much of the project's success today. Many crypto followers took to Twitter to pay tribute to 0xMaki after reports of his departure surfaced online.
Big love to @0xMaki — sushi wouldn't be where it is today without you. Looking fw to seeing whatever u do next ❤️

— Cobie (@cobie) September 17, 2021
The SUSHI token has reacted negatively to the news, trading down 18% at the time of writing. SUSHI's price took a hit earlier this morning when SushiSwap CTO Joseph Delong informed users of an exploit in the protocol's MISO platform, allowing an attacker to drain $3 million worth of Ethereum.
Disclaimer: At the time of writing this feature, the author owned SUSHI.