Curve Finance V2 Aims to Compete with DeFi's AMMs
With its V2 update, Curve Finance will challenge other AMMs in the race for optimal capital efficiency.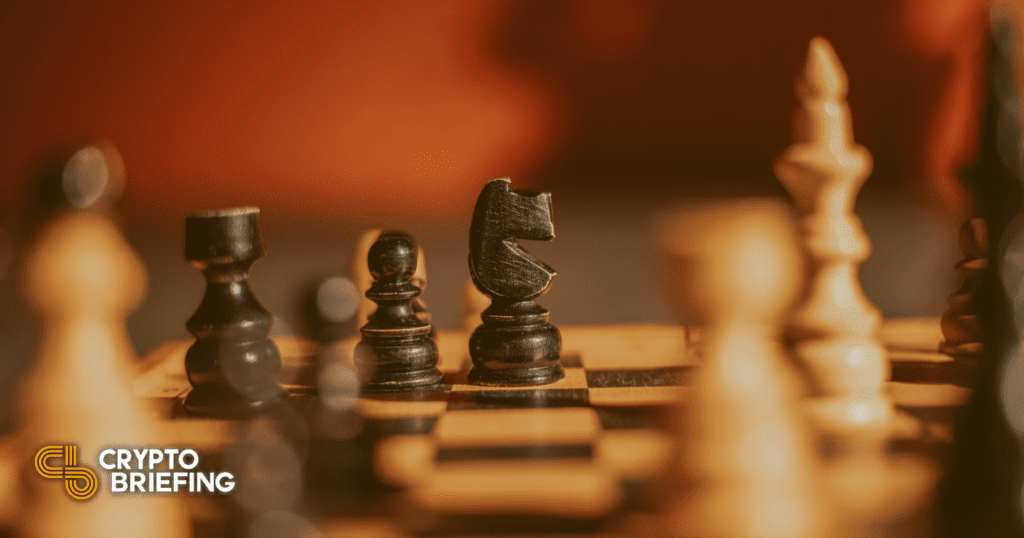 Key Takeaways
Curve Finance has launched its V2 update. It now allows users to swap between uncorrelated assets.
To maximize capital efficiency, the DEX will automatically concentrate liquidity around the current price to offer better prices and low slippage.
With a first pool dedicated to ETH, BTC, and USDT, the project could be a challenger to the likes of Uniswap and Sushiswap in DeFi's AMM space.
The race for innovation in the decentralized exchange sector is heating up. Curve Finance has automated concentrated liquidity for liquidity providers.
Curve Finance Targets AMM Takeover
Curve Finance (Curve) has launched its V2 update.
The latest version of the popular decentralized exchange offers direct competition to the likes of Uniswap and Sushiswap. The DeFi protocol specializes in allowing the most efficient exchanges between assets with the same value. It's often used for trading between dollar-pegged stablecoins and token pairs like ETH/stETH.
The V2 of the protocol will allow users to swap between unpegged assets. The first pool to launch is WETH/WBTC/USDT. The project has also integrated an automated version of Uniswap V3's concentrated liquidity feature.
Our algorithm for exchanging volatile assets is up!

On Ethereum: https://t.co/BXfrS3Vqi9
On @0xPolygon: https://t.co/Y559bpDlSh pic.twitter.com/X3MwDfUN96

— Curve Finance (@CurveFinance) June 9, 2021
Concentrated liquidity allows users to choose which price range they'd like to provide liquidity for. For example, instead of providing liquidity to every possible price of Ethereum on the ETH/USDT pool, liquidity providers (LPs) can target the 2,000-3,000USDT/ETH range to maximise the effectiveness of the liquidity as long as the ETH price stays in range. Uniswap boasted 4,000x greater capital efficiency at launch, but the feature was also criticized for requiring too much active management on the part of the user.
Through a complicated mathematical formula, Curve will automatically concentrate all liquidity from its LPs around the current price to reduce slippage and allow users to exchange large sums without majorly affecting the price of the asset. Curve has consistently been the most favorable option for DeFi users to swap stablecoins, even after Uniswap's V3 concentrated liquidity feature threatened to surpass it. If its V2 update can maintain the protocol's high standard of capital efficiency, other AMMs like Uniswap and Sushiswap could face another challenger in the DEX space.
Disclaimer: The author held ETH and several other cryptocurrencies at the time of writing.