Daily Briefing: Aptos' Arrival
The new Layer 1 comes with a lot of hype, but also a lot of baggage.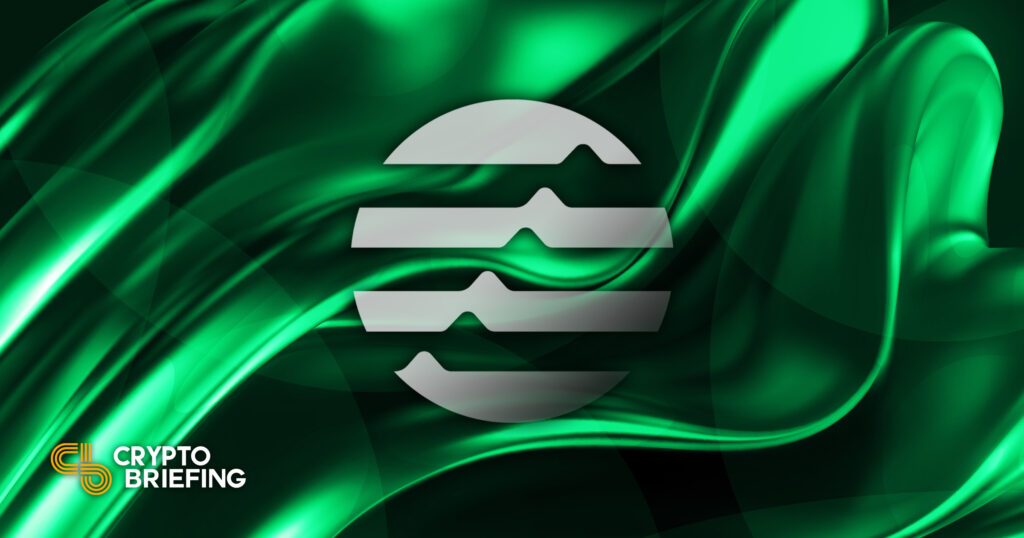 Key Takeaways
Aptos' sudden arrival on the scene has sparked a wave of interest—and controversy.
Backed by many of the same people who cashed in on Solana, the project is showing signs of a cash grab.
Aptos might be a good way to turn a quick profit to those who time it right, but it's long-term value remains untested.
Aptos, a new Layer 1 blockchain built by a cohort of former Meta engineers, has launched its mainnet. The blockchain, frequently dubbed the "Solana killer," promises lightning-fast transactions and a throughput of up to 100,000 TPS, all built using the hyped Move programming language.
Red Flags
If you didn't see Aptos coming, you'd likely be forgiven—there was no big build-up, as is usually the case when something with a two billion-dollar valuation goes live. Instead, all that anyone outside the project's Discord server got was a hastily put-together
blog post heralding the start of "Aptos Autumn," repeating several tired talking points about scalability and decentralization. This, and the fact that FTX announced it would list the network's APT token for trading before Aptos had released its tokenomics, screams that the launch has been rushed.
Aptos' poor communication is only the start of the community's criticism of the project. Most onlookers are convinced that Aptos Labs and its venture capital backers are planning to pump the APT token's price so they can sell their bags at a huge profit to unsuspecting retail investors. The hastily released Aptos tokenomics blog post doesn't help this image. Although it lists 51.02% of all APT tokens for "community" distribution, digging a little deeper reveals these tokens are actually held by the Aptos Foundation and Aptos Labs. The remaining 48.8%, as you might expect, belong to investors, the Aptos team, and its foundation.
To try and alleviate investors' fears, the blog post highlights that all insider tokens are subject to a 12-month vesting period, with only small amounts unlocked each month thereafter. But don't be fooled—these tokens likely cost early investors pennies on the dollar. A modest price pump will result in huge initial profits after the first unlock, even if APT eventually trends to zero. Additionally, all these insider tokens are currently being staked on the network for a cool 7% APR while being vested. This means that anyone buying tokens and not staking (i.e., actually using them on the network) will have their share of APT diluted compared to insiders.
It's not surprising that Aptos has been met with such ardent skepticism from the crypto community. Several other hyped Layer 1 chains have burned investors with this "pump-and-dump" playbook. On Solana, insiders such as David Sacks and Chamath Palihapitiya were caught laughing about dumping their multi-million dollar SOL token positions on retail investors. Similarly, Avalanche ran a retail-facing ad campaign telling investors "it's never too late to be early" in the leadup to insider token unlocks.
I'm not saying Aptos won't be a good short-term investment. The Layer 1 boom of 2021 minted many millionaires who got in early on Solana, Avalanche, and Terra. And with an all-star cast of backers, including a16z, FTX, and Jump Crypto, the Aptos shilling will be hard and strong. But be careful if you do plan on aping in. Aptos is backed by many of the same VCs that relentlessly promoted Solana before it. If they are willing to ditch Solana in favor of Aptos, they won't hesitate to do it a second time after cashing out.
Disclosure: At the time of writing, the author of this piece owned ETH, BTC, SOL, and several other cryptocurrencies. The information contained in this newsletter is for educational purposes only and should not be considered investment advice.