Daily Briefing: Ethereum Has Merged
Ethereum completed "the Merge" earlier this morning.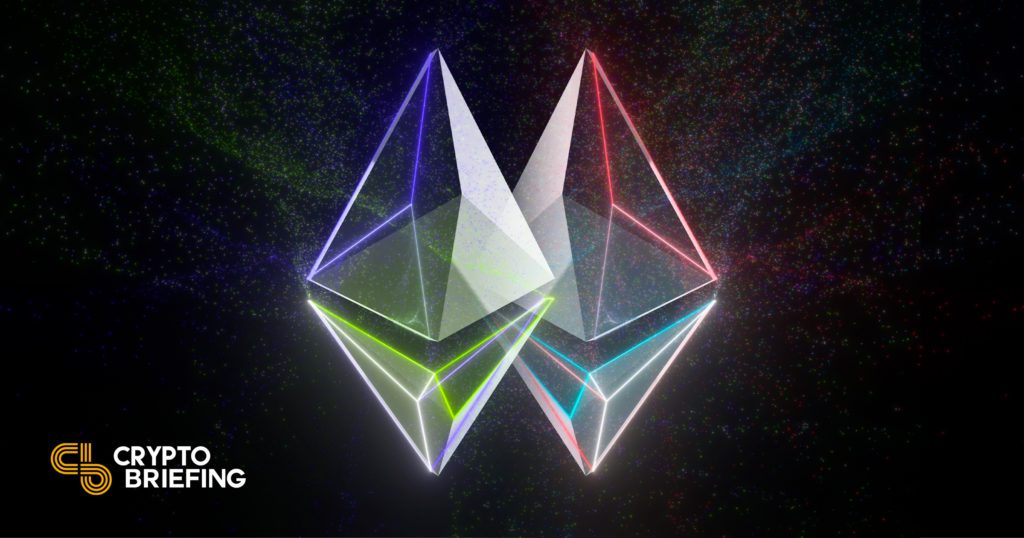 Key Takeaways
Ethereum's "Merge" to Proof-of-Stake successfully shipped this morning.
The update drastically reduces Ethereum's energy consumption and ETH emissions.
ETHPoW is set to launch a Proof-of-Work version of Ethereum in the near future.
The Merge has slashed Ethereum's energy consumption and ETH issuance.
Ethereum Transitions to Proof-of-Stake
Ethereum completed its long-awaited Merge this morning, successfully transitioning the largest Turing-complete blockchain to Proof-of-Stake (PoS). The network will no longer rely on miners employing energy-hungry GPUs, instead utilizing PoS validators to process transactions. The move has reduced Ethereum's energy consumption by a whopping 99.95%. If that hasn't put its energy efficiency into perspective, according to data from the Ethereum Foundation, Ethereum now uses 96% less energy than PayPal.
But it's not just energy use that's gone down. The Merge has also brought about a substantial reduction in ETH issuance. Under Proof-of-Work (PoW), 13,000 coins were given out to miners daily to secure the network—now it only issues 1,600. The effect of the supply reduction is already being felt. Data from ultrasound.money shows that since the first post-Merge block was validated, the total ETH supply has shrunk by over 194 ETH, making ETH net deflationary.
Marking the provenance of the Ethereum Merge was hotly contested—and for good reason. History has shown us that items like a baseball used in the first world series or a copy of Action Comics 1 have accrued significant value, and many appear to be betting on the same for Ethereum. One user paid an eye-watering 31.5 ETH to buy out all the space on the last PoW block and mint it as an NFT. Similarly, the first PoS block was also highly valued, with someone paying 36 ETH for the right to mint the first post-Merge NFT.
For those with smaller budgets, there are still ways to commemorate Ethereum's biggest ever update. As they have done with previous landmark events, the Ethereum Foundation has issued POAPs to mark the Merge. To get your hands on one, you'll need to send $10 worth of USDC, DAI, or RAI to stateful.eth before September 18. If you're looking for something a little cheaper, ConsenSys, one of the biggest Ethereum infrastructure providers, has also launched an open edition NFT to mark the Merge. You can pick one up for free over the next three days, so wait for when gas fees are low if you're interested in minting.
While Ethereum is now smoothly producing PoS blocks, the event is not yet over. ETHPoW, the most prominent post-Merge Ethereum fork, is still yet to go live. According to the project's developers, the chain is set to start processing transactions sometime later this evening. Those interested in using the chain (and selling their ETHW) can already add it to their Web3 wallet. Of course, be sure you know what you're doing if interacting with the ETHW fork—there's sure to be many unscrupulous individuals out there looking to take advantage of the confusion.
Disclosure: At the time of writing this newsletter, the author owned ETH, BTC, and several other cryptocurrencies. The information contained in this newsletter is for educational purposes only and should not be considered investment advice.