Singapore's Biggest Bank Launching Retail Crypto Trading in 2022
The bank's CEO has said that it is launching a crypto trading platform that should go live this year.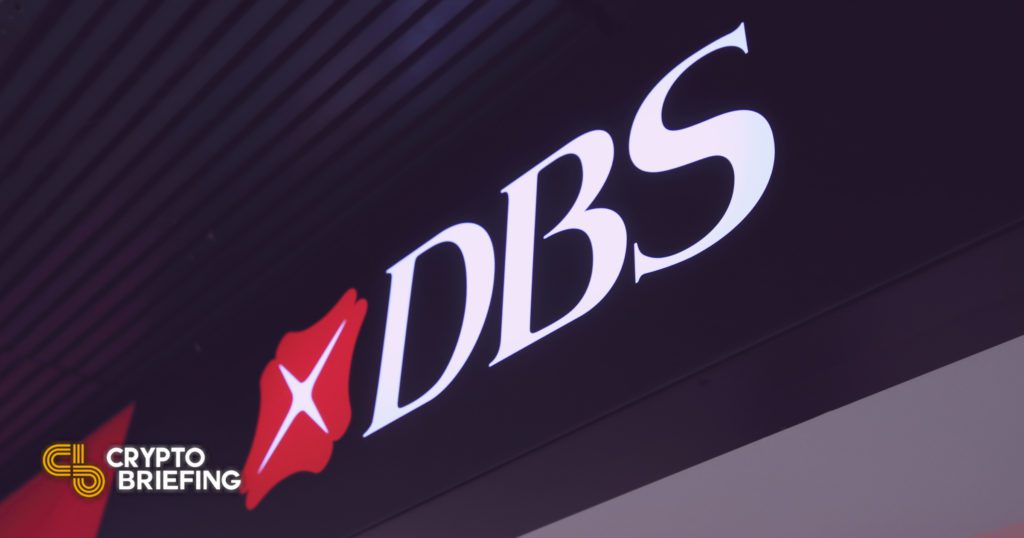 Key Takeaways
Singapore's largest lender, DBS Bank, plans to offer crypto trading services to retail customers by the end of the year.
According to its CEO, Piyush Gupta, the plan is to build a 24/7 online crypto exchange available to all customers.
The bank's crypto services are currently limited only to institutional investors.
Singapore-based giant DBS Bank is planning to expand its crypto trading services beyond institutional clients.
DBS Bank to Offer Crypto Trading to Retail Clients
Singapore's largest bank, DBS Bank, is planning to expand its crypto trending facility to its retail customers by the end of the year, its CEO Piyush Gupta said on an earnings call Monday.
"We are starting the initial work to expand it beyond the current investor base," Gupta said. "Lots of work to do with suitability and anti-fraud… we should have something by the end of the year."
Currently, the bank's crypto trading service is limited only to institutional clients, who can only place crypto orders by calling the bank over the phone. The plan, according to Gupta, is to build an online digital assets exchange that will remain open 24/7.
In 2021, DBS Bank was one of the first institutions to acquire the Monetary Authority of Singapore's approval to offer cryptocurrency trading services. Following the 2019 Payment Services Act, over 170 crypto companies applied for a Digital Payment Token License with the MAS. Since then, however, around 100 of the applicants have either withdrawn their filings or been rejected by the agency.
One of the companies to withdraw its licensing application was the world's biggest crypto exchange, Binance. In December, the firm closed its local exchange in Singapore after the MAS warned investors that it was unlicensed and potentially in breach of the Payment Services Act.
As it has already acquired the Digital Payment Token License, DBS Bank is legally allowed to offer crypto trading services to retail customers, but it will not be allowed to market them. In January, the MAS issued guidelines to "discourage cryptocurrency trading by the general public," forbidding providers from promoting crypto trading services through advertising in public areas or using third parties such as social media influencers.
DBS Bank's decision to expand its crypto trading offering to cater to the retail market is unsurprising given last year's spike in demand for crypto services. According to the CEO of DBS Digital Exchange, Lionel Lim, the exchange's full-year crypto trading volume for 2021 jumped to $1.1 billion. $585.5 million of that was recorded in the fourth quarter alone.
Disclosure: At the time of writing, the author of this piece owned ETH and several other cryptocurrencies.